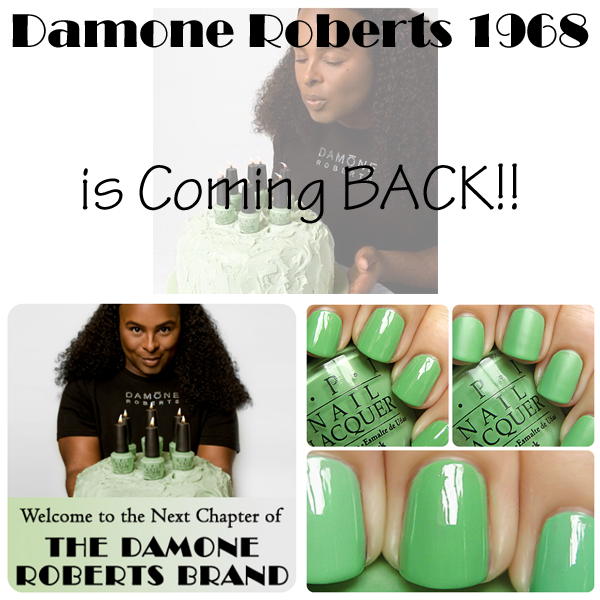 During last week's #NailGlossip chat, we discussed our fave discontinued and VHTF shades and Kellie Gonzo mentioned missing out on OPI Damone Roberts 1968. The mint green shade was created exclusively for the Eyebrow King to match the walls of his Beverly Hills salon.
As a subscriber to the Damone Roberts newsletter, I learned a couple weeks ago that the shade is making a return this summer and he announced it publicly on his Instagram/Twitter yesterday.
Old meets New! RE-release of OPI's "Damone Roberts 1968″ Nail Polish… Summer 2014! #Coachella… http://t.co/CqhOfdU2fT

— Damone Roberts (@DamoneRoberts) April 11, 2014
See swatches and comparisons of the shade HERE and make sure you're following Damone Roberts for more information about the actual release date and sales information.
Last time around, the polish was also listed in the Damone Roberts Amazon Store
so keep your eye on that as well.