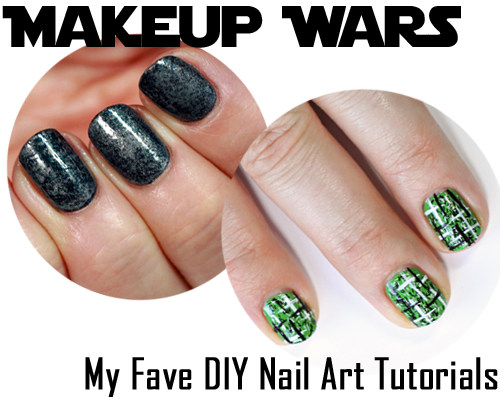 Confession: I'm not a DIY sort of gal. For instance, we specifically bought our house because we didn't have to change a thing, besides a few paint colors. And any improvements we've made have been done by pros. I see friends reupholstering chairs in funky fabrics, stenciling their walls or jazzing up thrift store pieces with rivets, buttons, sequins, etc and I don't have the slightest desire to do that.
For those reasons and more, when I heard this week's Makeup Wars theme, DIY Beauty, I was hesitant. Yes, I dabble in nail art but it's not my forte. I just don't have the crafter gene. However, there are a couple nail art techniques I simply adore so I'm sharing them with you in hopes that if my non-Martha Stewart self can attempt them, so can you!




Tweed Nail Art
This is a look I created last summer, featuring the Sally Hansen Fuzzy Coat polishes. It's my original take on a Chanel tweed jacket and pretty easy to replicate. The feathered polishes are tricky to work with and remove but, in this capacity, they are fabulous!
Get The Look: You need a base color, feathered polish, black & white polish and nail art brush. Or you can use a white and black nail striping polish, like the new Sally Hansen I Heart Nail Art Stripers and I Heart Nail Art Pens. For more detailed instructions CLICK HERE.
I used Sally Hansen Insta-Dri In Record Lime, Fuzzy Coat Tweedy, and Xtreme Wear White On & Black Out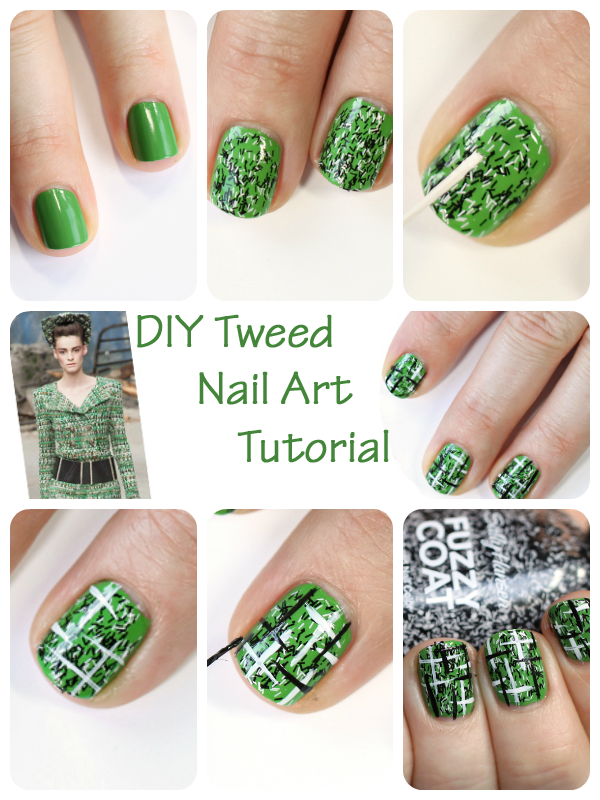 Marble Nail Art
I've shown you marble nails in the past but not a tutorial on how to create them. I don't know who originated the whole plastic wrap marble concept, I just know it wasn't me. Regardless, it's one of my favorite techniques for the dimension and interest it creates on the nail.
This was my first attempt at this technique using the Revlon Brilliant Strength line and it's still one of best nail art looks I've worn.
Get The Look: Apply your base color (Revlon Beguile). Wait for it to completely dry. Cut up squares of plastic wrap. Ball them up to create a textured surface. Apply your second color over the base (Revlon Tempt). Tap the ball of plastic wrap on the nail. Clean up any polish on the skin using a brush dipped in remover and seal with top coat.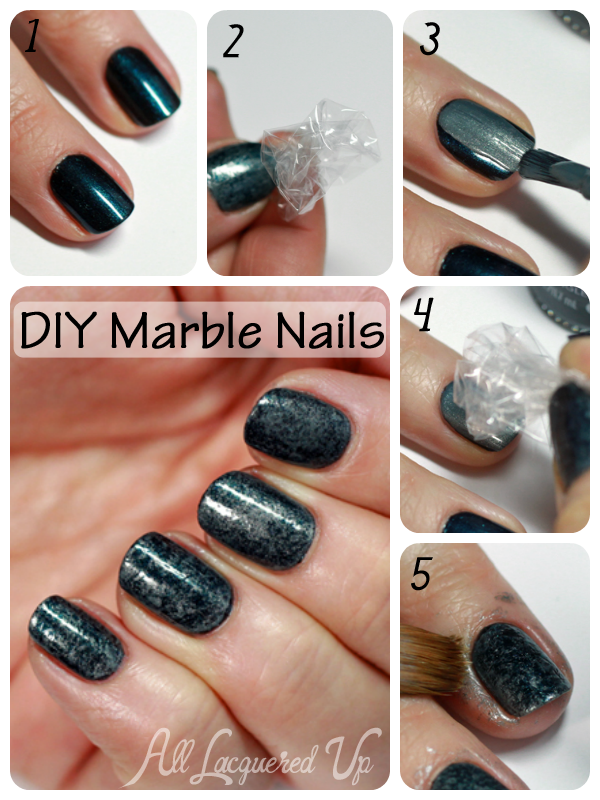 Loading InLinkz ...

Are you crafty? What are your fave things to DIY? What nail art techniques have you mastered?
Disclosure: Product samples were provided by reps for Sally Hansen and Revlon. Affiliate links appear in this post. When you purchase through an affiliate link, you help support this site. For more info view my
Disclosure Policy
.