Thanks to blogging, I've had the opportunity to meet some fantastic people. Between multiple seasons covering New York Fashion Week and the fashion & beauty blog conferences I've attended, I have found great friends in bloggers from my genre.
This week I'll be heading to Chicago for my first BlogHer conference and it's on a whole new level from any conference I've been to in the past. I mean, there were over 5,000 bloggers in attendance last year. That's a pretty daunting number.
Now, I've heard the jabs taken at SwagHer, I mean BlogHer, but I've been blogging for so long that swag isn't a draw for me. I am going for the educational sessions, the chance to catch up with blends (blog friends) and the opportunity to meet inspiring women from outside the beauty and fashion realm.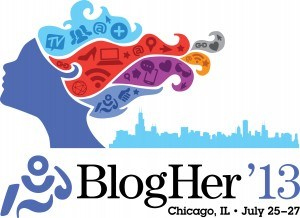 The thing is, looking at the schedule for BlogHer and reading blog post after blog post about how to prepare for the conference has my head swimming. I'm intimidated, to say the least, and I haven't even begun to figure out what I'm going to pack. The only thing I know for sure is that I'm not about to play the heels-at-a-conference game. There is a limit to the whole "suffering for fashion" concept.
So, my question to you, dear friends, is who has suggestions of things to see and do in Chicago? And are there any great restaurants I can't miss? Every time I've been to the city, I had a friend to guide me and we rarely ventured downtown. One thing I must find is great deep dish pizza. It's the one thing I can't find in Cleveland.
Also, if you're a blogger going to BlogHer, let me know. I'd love to meet you. And if you have any advice for a newbie, I'm all ears.