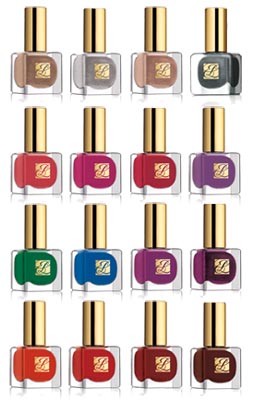 Nail Lacquer has really become a fashion statement like a must have accessory. This collection compliments the runway trends we saw for Spring 2011 and comes in a range of soft and bold shades to capture your favorite look. – Estee Lauder Creative Makeup Director Tom Pecheux
This spring Estee Lauder has stepped up their nail game by introducing SIXTEEN nail polishes in a new long lasting formula.  In the past EL has given us mainly "safe" nail colors with a twist here and there but I tend to think of their line as being more suited to the conservative nail gal.  It's not the first brand I look to for new nail shades.  Well with a master of color like Tom Pecheux on board, things have changed.
The sixteen piece collection is divided in half with eight core colors that will be carried at most Estee Lauder counters and eight Nordstrom Exclusive hues that include blue and green.  While to the average Fanatic, blue and green isn't revolutionary, to a brand like EL it's a pretty bold statement.  By incorporating this new palette with a seriously impressive formula, Estee Lauder has got my attention.

Formula & Application: Estee Lauder nail lacquers are 4-Free (including formaldehyde resin).  Their signature square glass bottles are weighty and beautiful, like something you would find on your mother's dressing table.  The only downside is that the thick glass can make the polish inside look a lot lighter than it will appear on the nail.   The gold chrome cap is long enough to allow a comfortable grip but the smooth surface can make opening the bottle a bit difficult if the seal is really tight.  The brush is squat, flat and wide with soft flexible bristles.
The new formula includes polymers that allow the polish to flow evenly across the nail and dry with a high-gloss, long-wearing shine.  I wore Ultra-Violet for four days with no top coat and it was still super shiney with very little tip wear.  I meant to snap a shot of it but I removed it at 3am in the midst of a pre-trip packing frenzy.
I have to say that in terms of pigmentation and viscosity I was so impressed. The polishes applied so thin and easy with a color payoff I was not expecting.  Even the lighter shades were two coat wonders.  Oddly enough, the only shades that required three coats were the darker hues (Chocolate Crave, Perfect Storm and Ultra-Violet).  Though I only applied a third coat due to dragging at the cuticle and that could have been due to not waiting long enough between coats.

Enchanted Garnet is a deep true ruby red creme. It doen't have hints of wine or berry, just pure 40s screen siren goodness.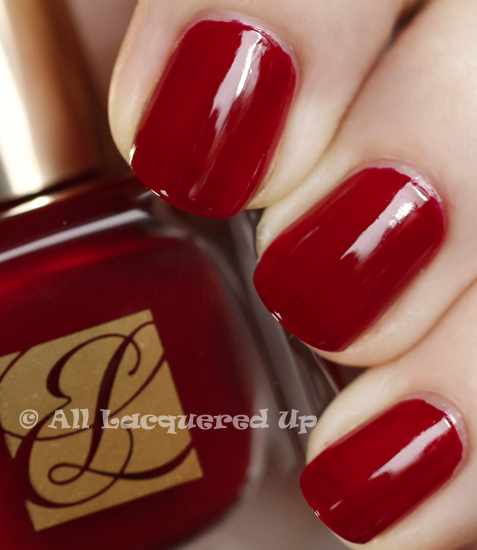 Frozen Fantasy is a pinkish nude frosty shimmer.  It borders on metallic with its slight brush stroke marks but it has enough pearl to keep it from being a nightmare.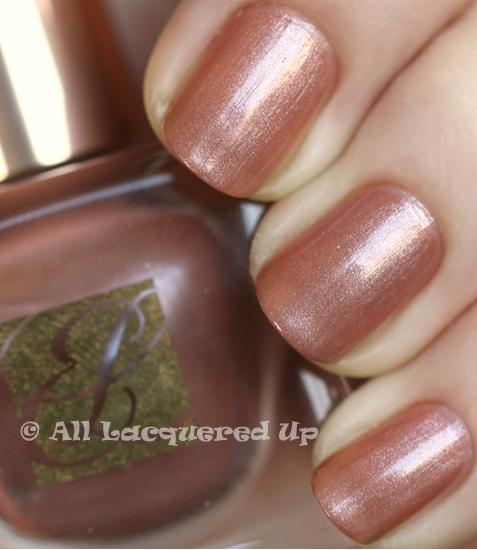 Fuchsia Flame is a deeper, more red based version of fuchsia than her Nordie's exclusive cousin below.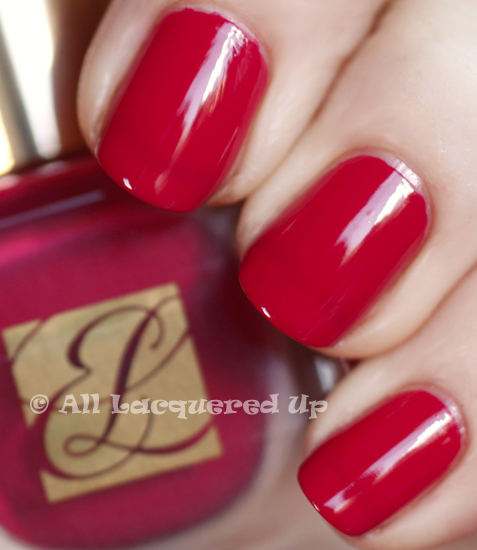 Hot Coral uploaded a lot more dull than it appears in person.  It's a pretty bold creme.  It's not as light and pink-y as some corals you may think of, Essie Carousel Coral.  It definitely leans on the bright red side of the color family.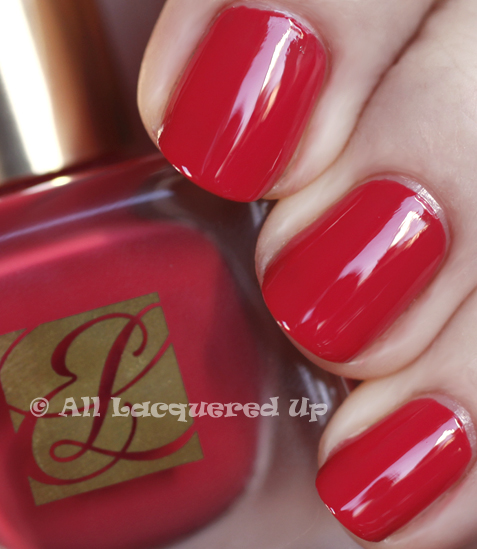 Pure Red is exactly as the name implies.  A primary red creme.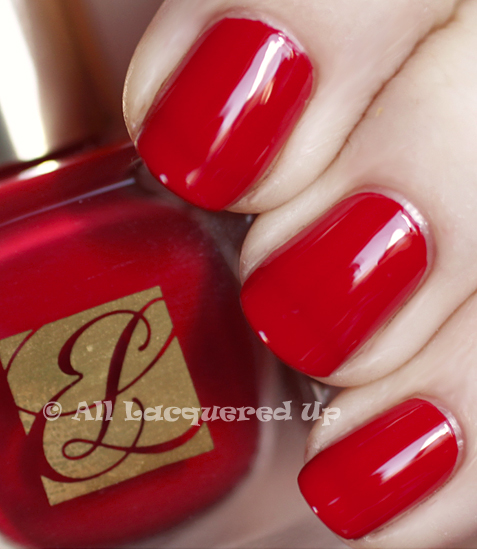 Purple Passion is a bright red grape creme.  Think Barney purple rather than Mismas purple.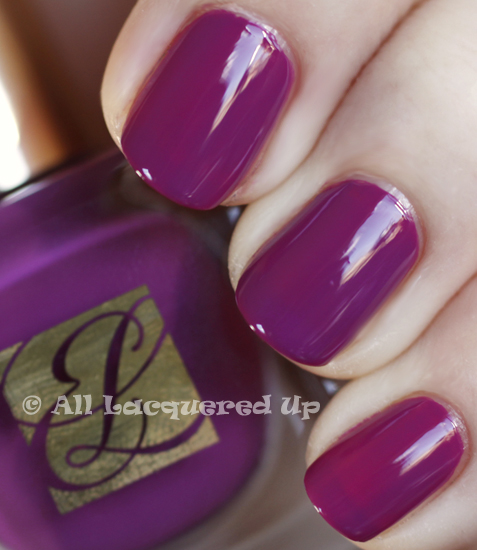 Rosa Rosa is a bright rose colored red creme.  This one is definitely more vivid in real life and one worth checking out.  As you know I'm not normally living in the red/pink world but this one is pretty captivating.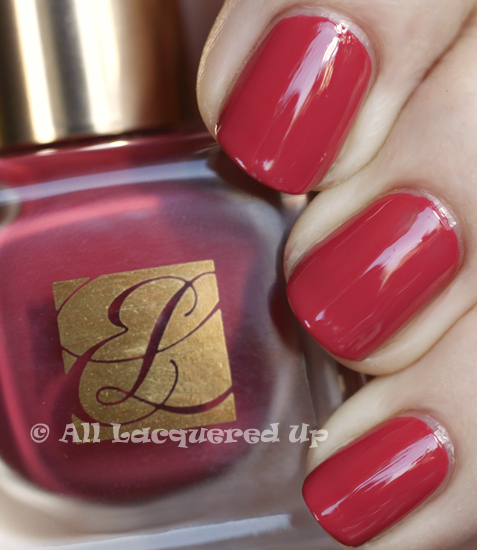 Ultra Violet falls into the "sparkle" category in EL's new color system.  Their polishes are all either cremes, shimmers or sparkles.  UV is plum based hue sprinkled with hot pink and gold micro-glitter.  Think of this as the red plum version Extravagant Night from the Holiday collection.  It has a slight duo-chrome nature and I tried to show that below but it doesn't really come across on camera.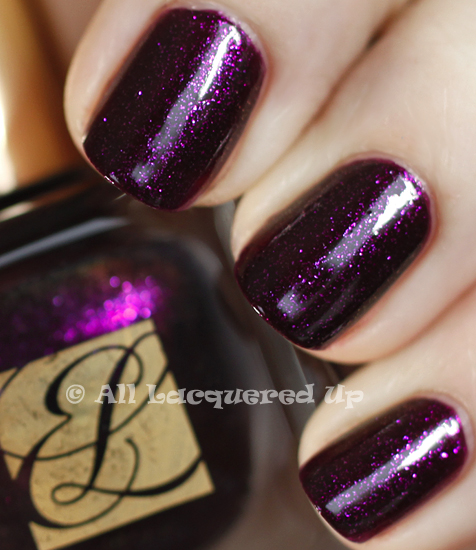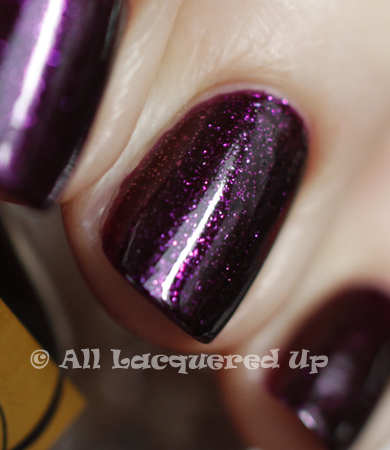 NORDSTROM EXCLUSIVES
Chocolate Crave is a perfect cocoa bar creme, not too red or blackened.  I first spotted it on Teen Vogue's Eva Chen during Fashion Week and couldn't wait to get my hands on a bottle.  I've been craving brown cremes this spring and I have no idea why.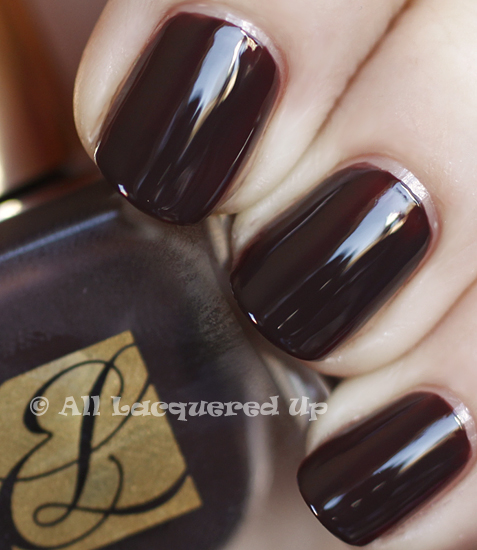 Mega Fuchsia depicts what I think of when I hear the word fuchsia.  A hot pink creme with a tinge of cool purple in the base.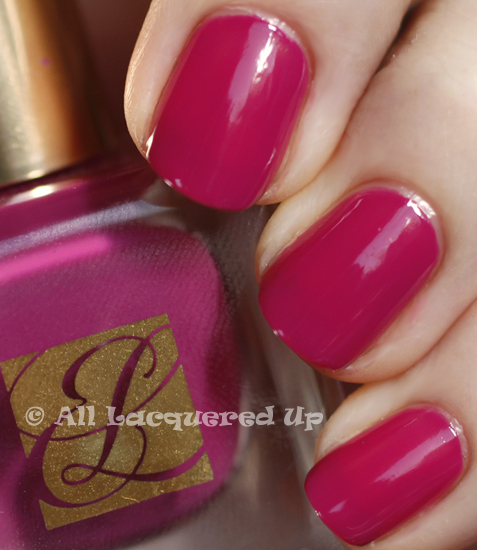 Oyster Cult is a silver pearl shimmer.  It's much more metallic than a shimmer and honestly feels a bit old fashioned.  I'm a fan of the foil metallics than the old school pearl style.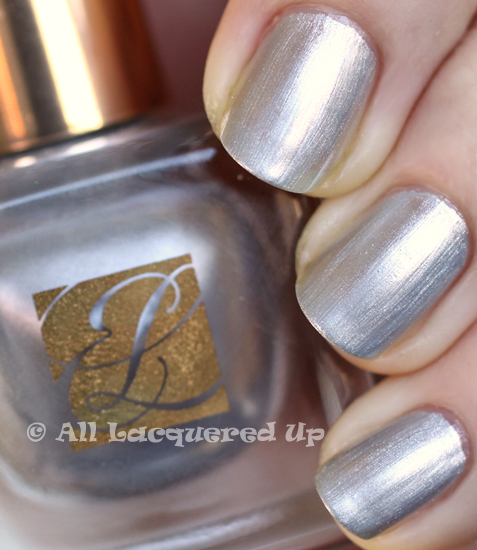 Perfect Storm is a charcoal grey shimmer.  It's a toned down version of glittery fan fave, OPI Baby It's Coal Outside.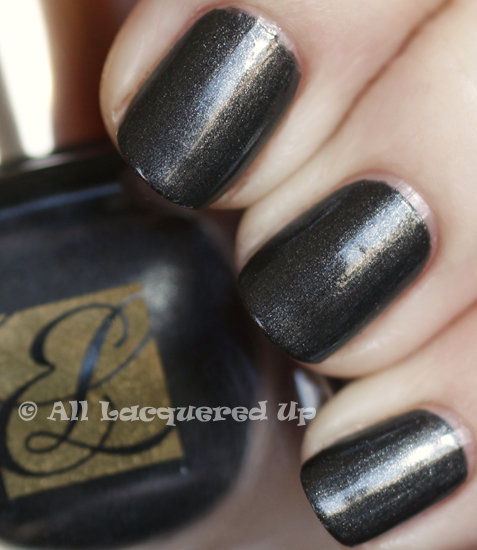 Sizzling Taupe is another metallic shimmer, similar to Oyster Cult and Frozen Fantasy.  This one looked so light in the bottle I wasn't expecting much in terms of color impact but it's definitely a smoky, rich taupe.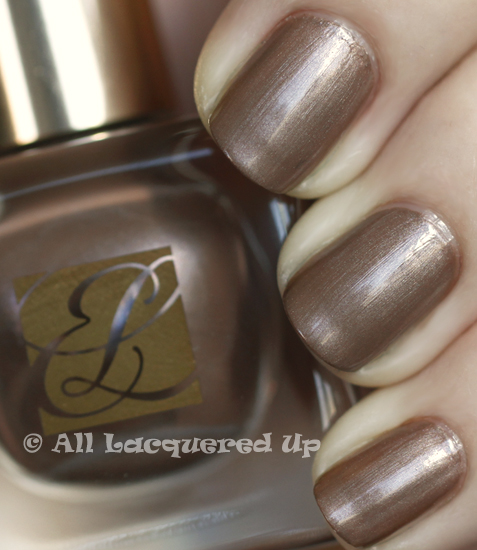 Violet Diva is a bright blue based purple creme.  I almost, almost thought I had a Mismas dupe on my hands but it's not quite there.  It's a little lighter but still a pretty true purple with just a hint of blurple tendancies.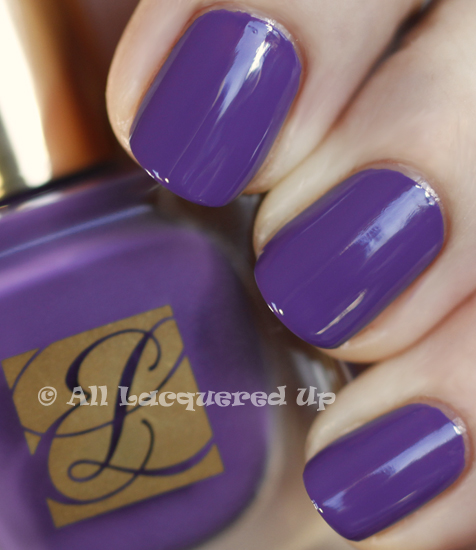 Wicked Green is a rich, evergreen creme.  I was expecting something along the lines of the bright greens we've been seeing this spring, OPI Don't Mess With OPI, China Glaze Starboard, but when it dries it becomes something more like RBL Recycle.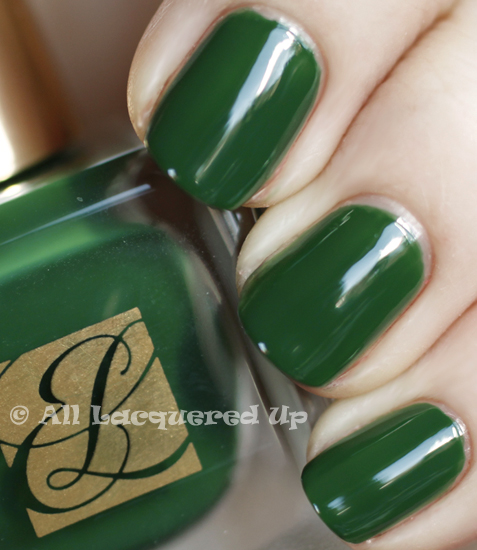 Wild Blue is a solid royal blue creme.  It appears a bit periwinkle on screen but not so much in real life.  It's really stunning in person and again, not what I expected.  Like I mentioned above, the bottle is pretty deceiving.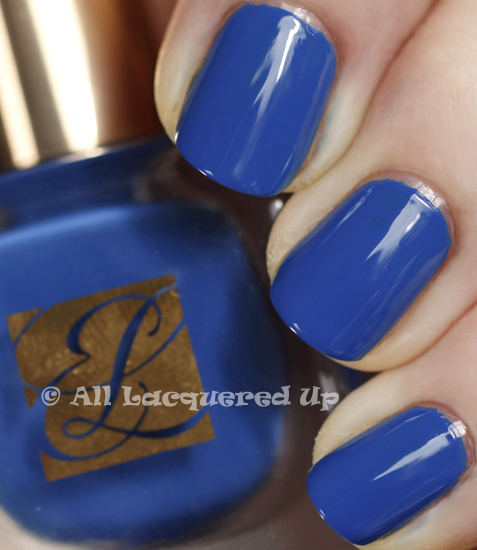 Bottom Line: If you're an Estee Lauder or department store nail polish fan, I highly recommend checking out these new polishes.  I would say the formula has a slight edge on Chanel.  While the color palette doesn't necessarily break new ground, I was so impressed with the formula and depth of pigmentation that quite a few of these beauties will be taking up permanent residence in my collection.  Chocolate Crave, Rosa Rosa, Ultra Violet, Violet Diva, Wicked Green and Wild Blue all get my stamp of approval while the shimmery metallics, Frozen Fantasy, Oyster Cult and Sizzling Taupe, get a pass.
Estee Lauder Pure Color Nail Lacquer is available at Estee Lauder counters nationwide and EsteeLauder.com.  The last eight shades are exclusive to Nordstrom Estee Lauder counters and Nordstrom.com.  Estee Lauder nail lacquers retail for $19/ea for a .3oz bottle.
What do you think of Estee Lauder bringing in a more diverse color range?  Are the Nordies exclusives something you would like to see become permanent?  If you own any of these colors do you notice a difference between the new and old EL formula?  Thoughts on the collection as a whole?
Stay tuned for your chance to win the entire 16 Piece Pure Color Spring 2011 Collection.
Disclosure: Product samples were provided by Estee Lauder.  For more info view my Disclosure Policy.