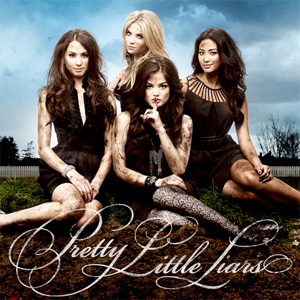 I'm a complete sucker for any type of teen angst drama The CW or ABC Family throws my way. It must be the eternal teenager in me but I couldn't help but get involved in Pretty Little Liars when it debuted on ABC Family last summer.

I am long time Days of Our Lives fan and I was so sad when Privileged was canceled so I was all in when I heard that Ashley Benson (formerly Abby Deveraux on DOOL) and Lucy Hale (formerly Rose Baker on Privileged) were two of the leads in PLL.

Of course, as a nail polish fanatic how can you watch this show and NOT notice the bold, fun nail colors the leads wear.  I have been curious for a while now as to how the polishes are chosen for each character and exactly what they are wearing but I'm not the only one. Quite a few of you have emailed asking as well. Most recently, the bright blue polish Hanna sported this past Monday has us especially intrigued and thanks to PLL's Head Makeup Artist Cindy Miguens, I now know what it is.  Read on as Cindy breaks down what the girls wore in episode 116: "Je Suis Une Amie."

I asked Cindy how the colors are chosen for each character and about the types of brands she uses and this is what she told me;
I have bins of nail polishes from all companies but, mainly organic lines that are formaldehyde free, toluene free and phthalate free, such as Zoya and Priti Nails. At the beginning of each episode, if they want to wear nail polish, the girls pick their color. Mainly according to what they personally like or what their character would wear. We keep them in baggies separated in their makeup drawers, so that the color belongs to the character and no one else uses it on the show. At times, we try to get creative by doing leopard, pokka dots, zebra stripes or painting some a different color. The girls love wearing nail polish.
Aria sported a deep burnished hue called Iberica Iris from Priti.  This polish must dry darker than the bottle pic indicates because it looks pretty vampy on screen.  What I love is that even on television you pick up that hint of bronze.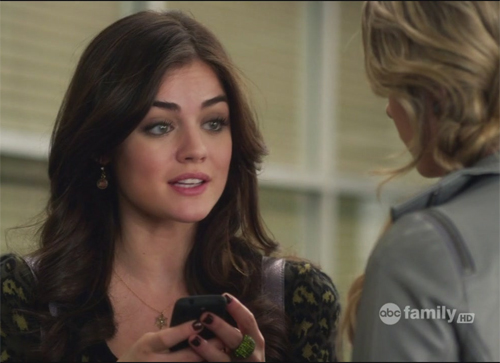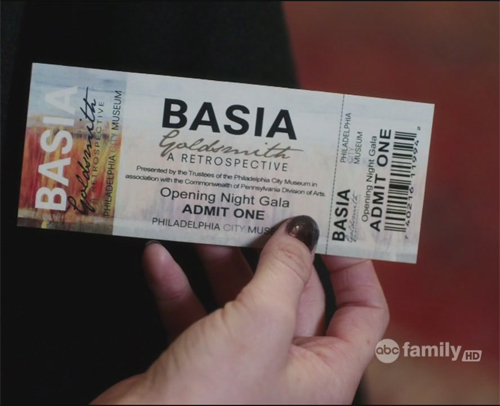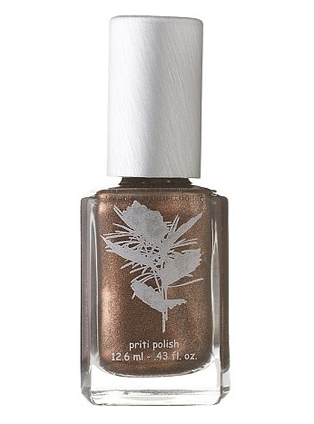 Hanna's stand out vibrant blue tips are the result of layering Priti Chelsea Star over Kingfisher Daisy.  I love this combo.  Particularly how it looks blue or purple depending on the light.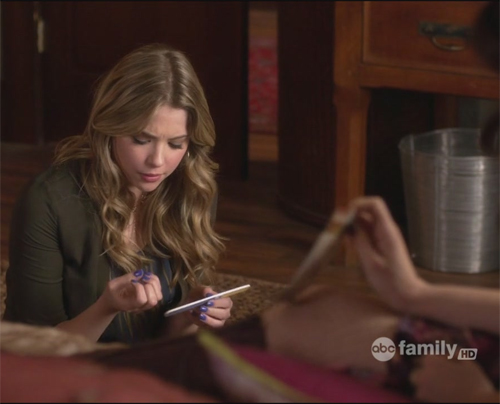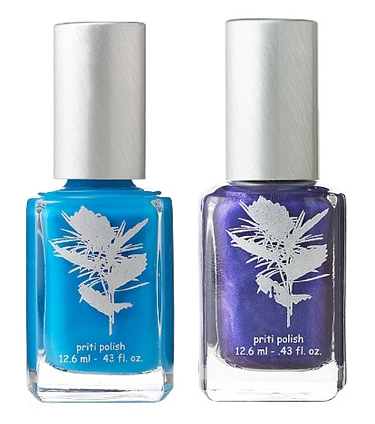 Spencer kept it classic and chic wearing the opaque nude OPI Polar Bare.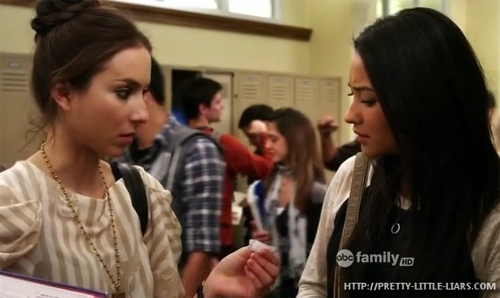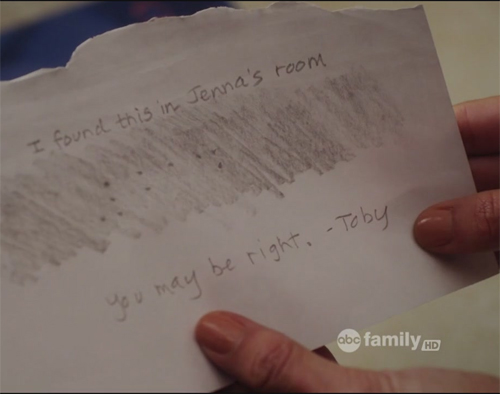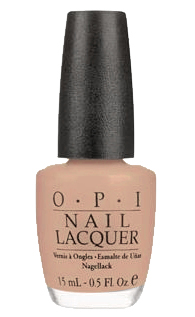 With Emily getting back into competitive swimming it makes sense that she would leave her nails naked. As we all know, nothing wrecks a manicure faster than water exposure.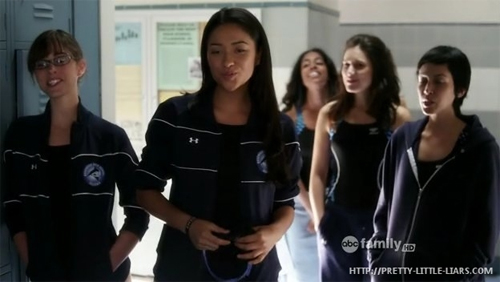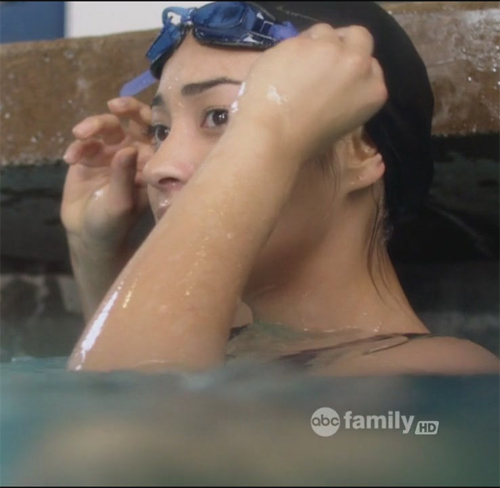 To get the nail looks from this episode head to OPI.com (for retailers) and PritiNYC.com.
So where are my fellow PLL fans? Who else noticed Hanna's nails and was curious about the color? Would you like to see nail polish recaps from future PLL episodes?
image credit: PrettyLittleLiars.us and Pretty-Little-Liars.com