OPI brings us a peek at the first duo from the Serena Williams Grand Slam collection. This set is the first of four and will release in January to coincide with the Australian Open.  The duo includes the metallic green, Simply Smashing, paired with OPI's first crackle polish, Black Shatter.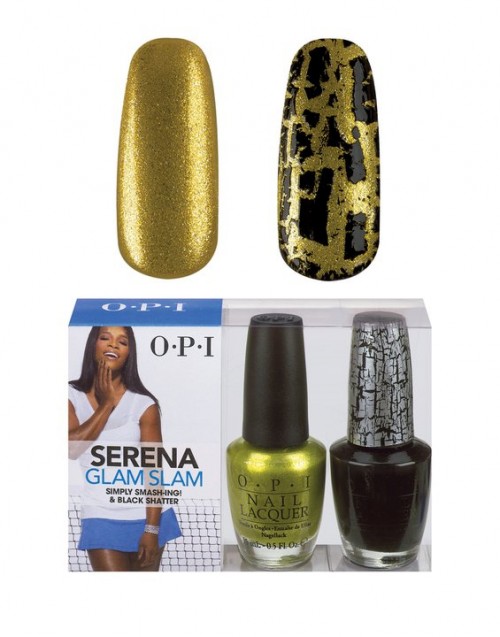 The green looks like a sister to NARS Mash so I'll be curious to see how it compares.  The "shatter" polish is not what comes to mind when I think of crackle polish.  It's much more sparse and chunky.
I wonder if this means that all of the Serena Grand Slam duos will include a different "Shatter" color.  What do you think?
info & image: OPI's Facebook page