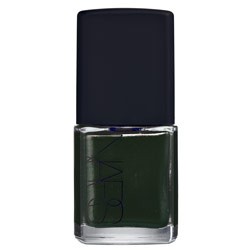 ***Edited to add: The launch has been pushed back to October 2010.
July 15th is coming fast Fanatics. Will you be greeting NARS Zulu with open arms when it makes its triumphant return with the NARS Fall 2010 collection? That's right, in case you haven't heard the rumors, NARS is bringing back that famous dark green jelly.  The one that Sephora put on the cover of their holiday catalog a few years ago, causing a frenzy.
I was fortunate to have a good MUA Nail Board pal gift me a bottle of Zulu for Christmas that year which makes me very curious about Zulu 2.0.  You see, after getting this lusted after color I discovered that the pigmentation is crap and the application is decent at best.  I still covet my bottle none-the-less and plan to get Zulu 2010 for comparison purposes but this re-release raises a few questions…

Will the color be a match?  Will it still be a jelly?  Will NARS fix the pigmentation issues?  Will their updated 3-Free formula apply better?  Will Zulu still cause a stir now that we have so many OTHER amazing greens at our disposal? Are we so over the whole "almost black" thing that even the return of a mythical unicorn like Zulu won't get us, as a nail community, back on board?
Just to get you excited on what we POSSIBLY have to come, here is a swatch of the ORIGINAL Zulu.
What you see below is three medium coats. Can you see my issue? Streaky, uneven coverage.  Patchiness. The color at this point is what I'd want Zulu to be but the holes are begging me to add another layer.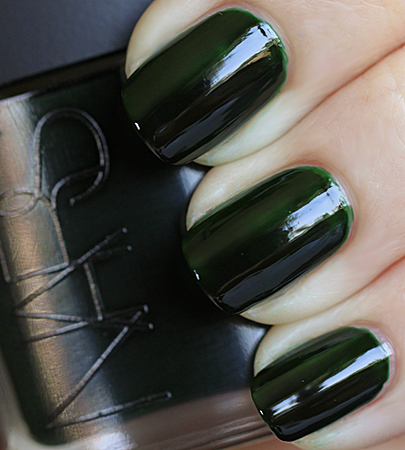 Finally with four coats we get a flawless, jelly finish but I'm like the only person who can tell it's green. It's similar to Zoya Envy in that respect. Envy is more mossy but it's definitely tip-toeing on that "almost black" territory.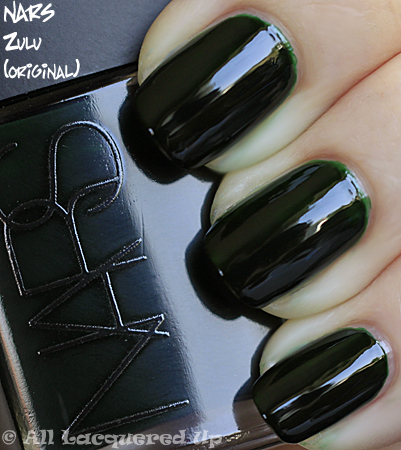 Of course I adore my darling Nikki (Prince reference not intended) for my lovely bottle of Zulu and I will always cherish it but I sincerely hope that the updated Zulu performs better.
The NARS Fall 2010 collection launches online July 15th at NARScosmetics.com and at counters nationwide in August.  Nail polishes retail for $16/ea for a .5oz bottle.
***EDITED TO ADD:  The launch date has been pushed back until October 2010.  No need to stalk the NARS website on July 15th***
Who's adding Zulu to their shopping lists?  If you already own Zulu will you be buying a backup?  What are your thoughts about the questions I posed above?  Is there anything I missed?
Disclosure: NARS Zulu (original version) was gifted to me by a friend. For more info view my Disclosure Policy.