Even though she came off a bit smug when she accepted her award, Costume Designer Sandy Powell caught my attention with those teal green talons.  They totally threw me for a loop when she appeared on screen.  Yay for green polish at the Oscars.  Maybe she'll help influence some celebs to take that risk.  Hey, I can hope right?
I thought the color paired really well with her outfit even though I don't love the dress.  And her nail length is too long for my taste but I can't hate on a girl that loves green polish.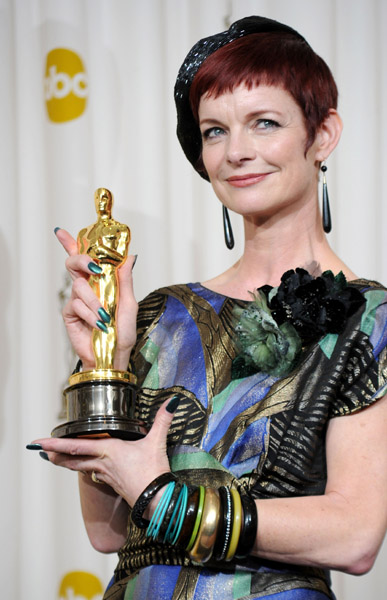 What color would you use to recreate Sandy's look? I'm thinking either Nubar Earth or Conserve from the Going Green collection might work. What say you?
image credit: WireImage