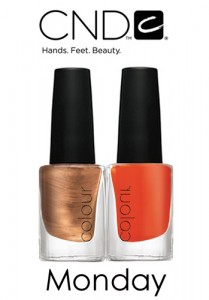 Welcome to CND Monday, a regular series here on ALU. Each week I'll be sharing a new layering combination from CND Colour & Effects to show you the versatility and creativity of the line.

As New York Fashion Week draws near I wanted to share with you the nail looks from my favorite show from the Spring 2010 season, Diego Binetti.  As CND's Jan Arnold told me, Diego gets nails and really understands the importance of incorporating them into the overall look.

Now in season's past, the CND team has used a lot of custom blends but with the launch of Colour & Effects they challenged themselves to use layering as much as possible to create the exact shade each designer wanted.  For Diego Binetti, they took on the task of translating his Thailand inspiration onto the models' nails using various combinations of CND Copper Chrome, Electric Orange, Brilliant White, Buff, Inkwell, Ice Blue Shimmer and Gold Pearl with some very intricate nail art.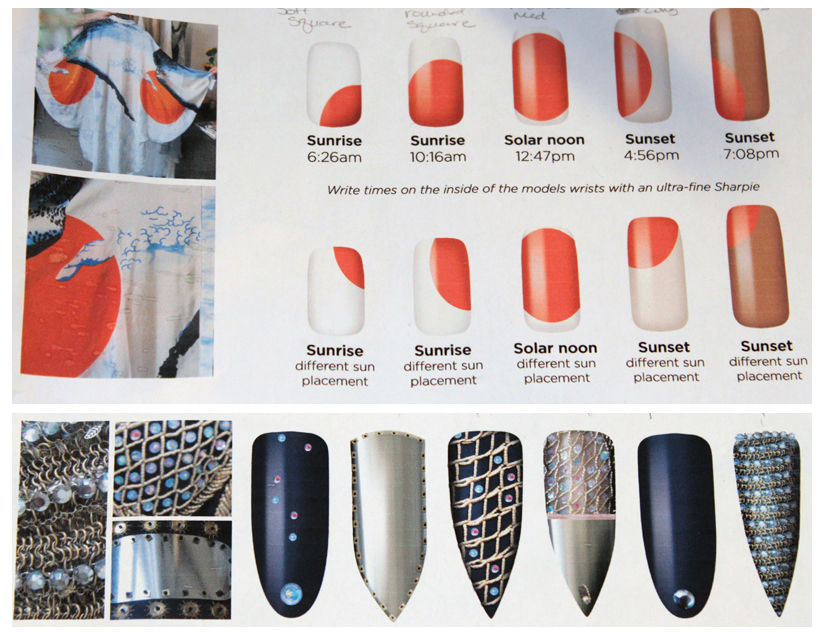 I spoke with CND Education Ambassador Roxanne Valinoti backstage about the two sides of Binetti's collection and how the nails worked into that theme.

There were two very distinct stories happening on the Binetti runway; Thai Day and Thai Night.  Inspired by the land, the people, the fabrics, etc. the CND team played with the idea of sunrise and sunset for Thai Day while incorporating jewels, beading and an electrified sapphire into the look for Thai Night.

For Thai Day each model wore nails that corresponded with different points in the sun's rise and fall using Brilliant White, Electric Orange, Buff and Copper Chrome Colours and Gold Pearl Effect.  The models were even "inked" on their wrists with the time of day they represented.

Thai Night was all about luxury and opulence.  Beads, crystals and foils were intertwined with a layering combination of Inkwell and Ice Blue Shimmer to bring a sense of mystery and fantasy.
Thai Day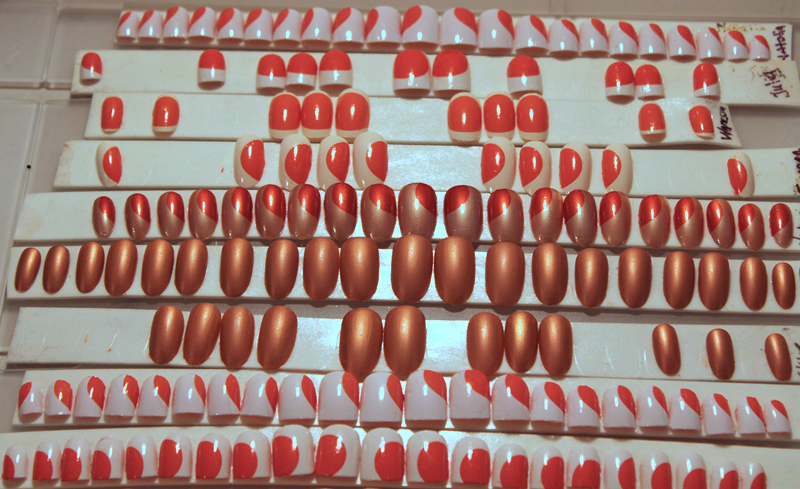 The sun in the Thai Day nails was created using Electric Orange as a base.  Part of the CND secondary shades, Electric Orange is a very pure reflection of the color wheel.  It's vivid without being neon and as I would expect from CND, it's well pigmented and smooth.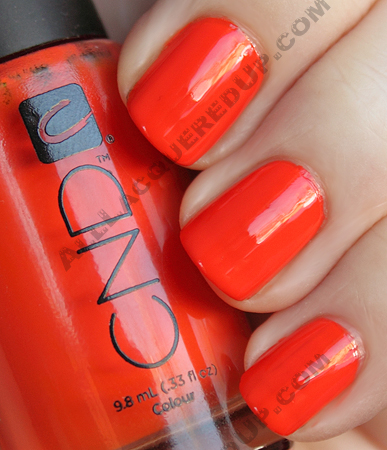 To tone down the boldness of Electric Orange, a layer of the creamy, sheer Buff results in a soft melon hue.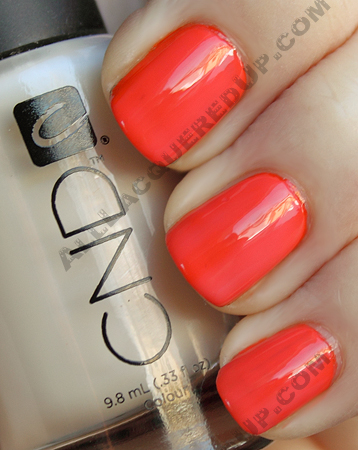 Since I have no business picking up a nail art brush, especially compared to the genius work above, I opted for the easy way out; a simple modified french to represent the sunrise.  CND used a base of Brilliant White under their suns as did I, though I have to say this is the first polish from the collection that doesn't score a 10 in application.  I needed three coats to avoid streaks.  After applying a line of Electric Orange to my tip, I used a wash of Buff to mellow out the look.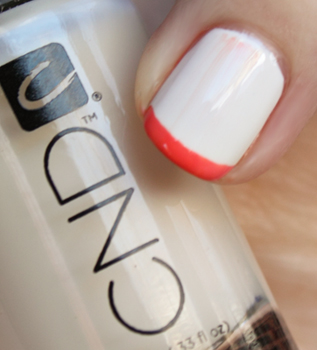 To represent the sunset, the CND team started with a base of Copper Chrome.  Copper Chrome is an extremely pigmented metallic that applies very smooth though a bit brush stroke-y.  Nowhere near as bad as some metallics I've used but you can still see the lines.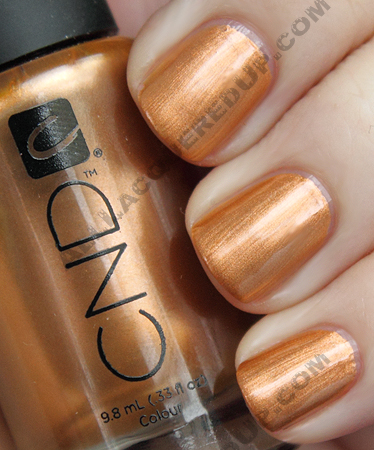 They then added a layer of CND's Super Matte to take off the shine.  To me, Super Matte is not the most accurate name for this top coat since it leaves a more satin finish than other matte top coats I've tried but if you don't want an uber-flat finish this is a great option.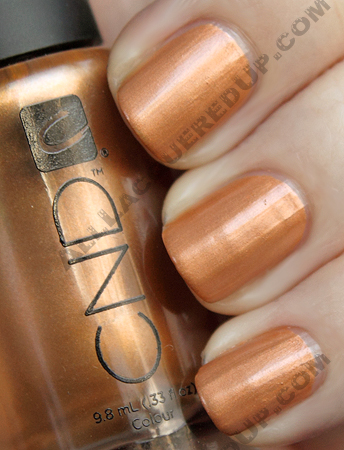 The sunset nails that include hand painted suns have an added layer of Gold Pearl to give an iced cappuccino effect.  It reminds me of the old CND duo-chrome Make A Wish.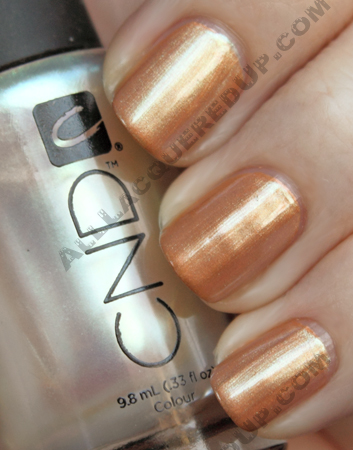 Thai Night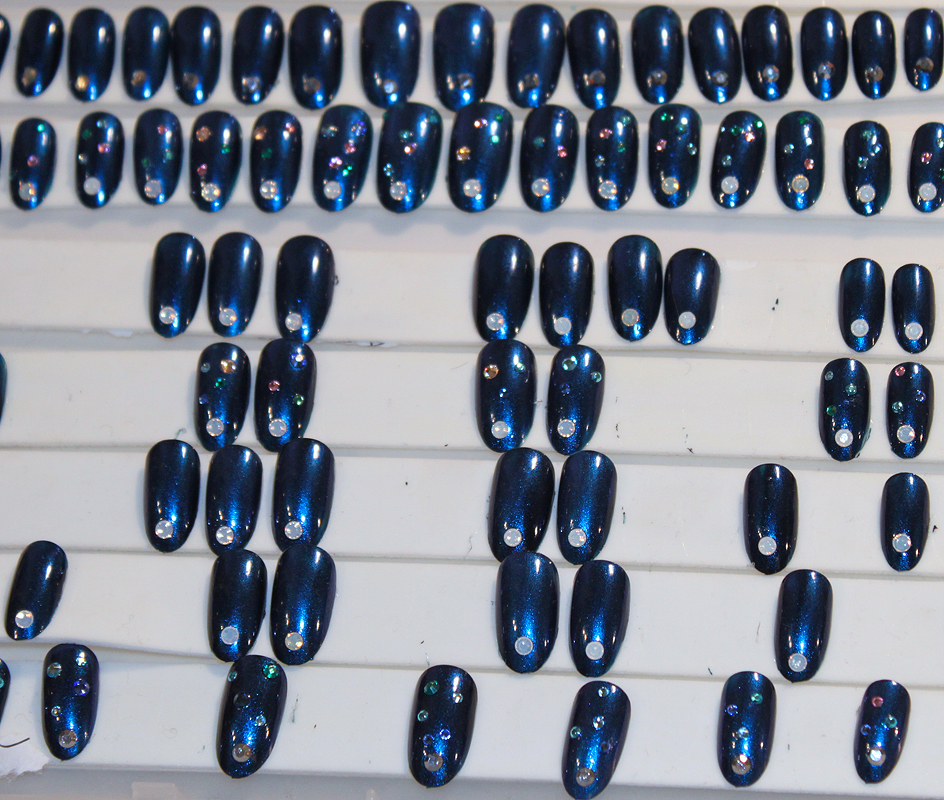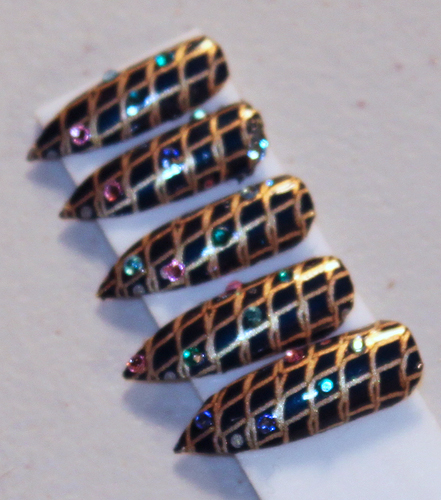 I was honestly amazed when I saw this beam of vibrant blue staring up at me.  I couldn't believe it wasn't some sort of mix though I hadn't yet tried the Shimmers from the Effects line.  Sure I was wowed by Sapphire Sparkle after my trip to Cosmoprof but I didn't know the transformative powers of the Shimmers.  I couldn't wait to get home and try this new-to-me combo of Inkwell and Ice Blue Shimmer.  As you can see below, it's simply stunning.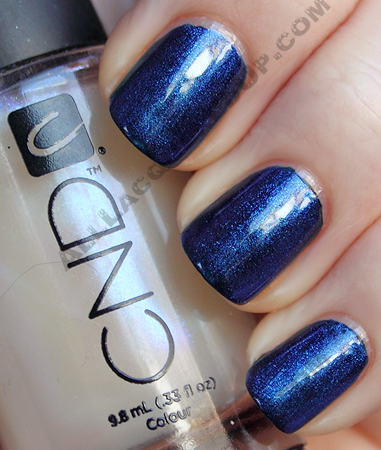 You can find CND Colour & Effects at salons nationwide and online at our fave e-tailers (see sidebar). Colours retail for $9/ea and Effects retail for $11/ea.
What do you think of these looks Fanatics?  Which one is your fave?  Have you tried layering CND Colours without Effects?  What is your favorite combo?
Disclosure: A product sample was furnished to me by CND. For further information view my Disclosure Policy.