Fanatics, I'm so excited to announce that I am Scratch Magazine's newest columnist.  Scratch, the UK nail professional magazine, asked me to launch a new column as an extension of ALU and I was beyond thrilled.

Each month I'll be sharing what I'm loving in the world of nail color with a whole new audience and this month I'm all about greens (what a shock!).  Check out the full article after the jump!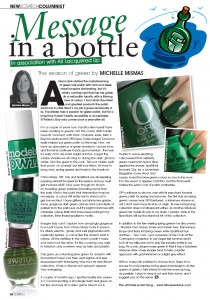 I know my love of all things green isn't exactly news to all of you but I'm really digging that on the wave of mint and forest greens from Fall, brighter spring greens are coming into their own.  Now, more than ever, the emerald, kelly and grassy hues in my collection are going mainstream and there are even more fabulous shades on the way.  Read about my faves for the season in my first "Message In A Bottle" article.
Click to read the full article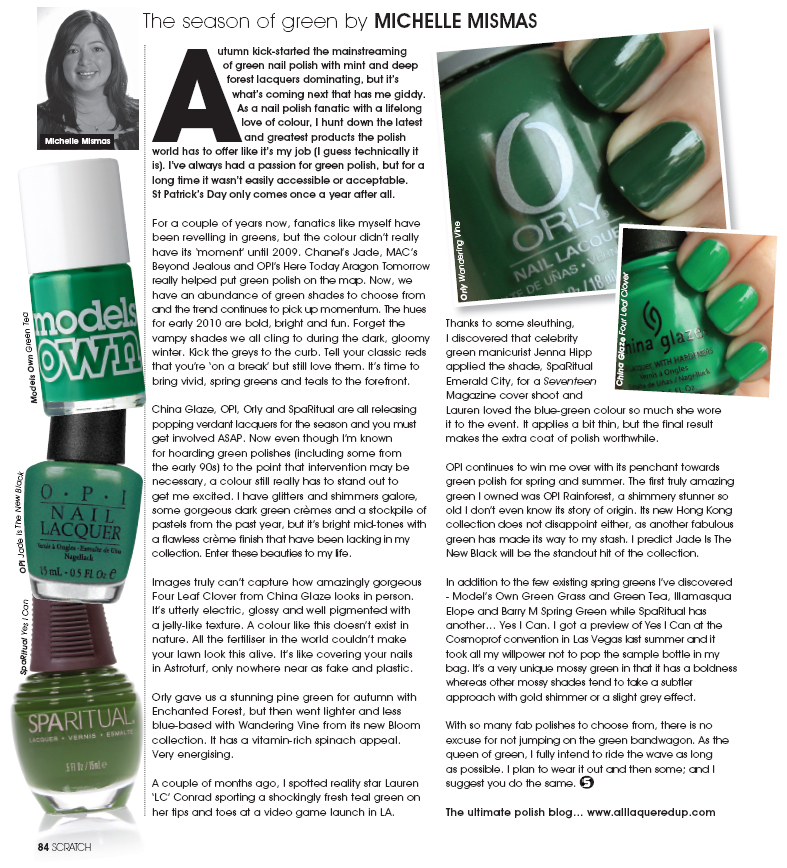 Let me know what you think in the comments. What are your favorite greens for Spring?