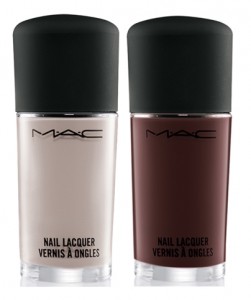 MAC always finds a way to drag their fans out of the house the day after Christmas thanks to their post-holiday collections.  This year they launched Love Lace and Warm & Cozy both of which included new nail colors.

Love Lace with its focus on the dark smokey eye comes with the pale creamy Light Affair while Warm & Cozy has a very sitting by the fire with a cup of cocoa feel thanks to Dim The Lights.  Check them out after the jump!

Can I just say that for the first time I am IMPRESSED with the formula of a light polish from MAC.  I know!  I'm shocked too.  Normally they're pretty thick, streaky and require three coats.  Not this time folks!  Light Affair went on creamy and perfect in two coats.  It's still thick with pigmentation but it had a lot more flow than I'm used to.  Two thumbs up for that!  That goes for Dim The Lights as well.
Dim The Lights is a rich, warm chocolate.  More than other browns this one actually looks like a Hershey bar.  It's not too red or too blackened.  A reader on Twitter asked for a new brown polish rec yesterday and without hesitation, I told her about this beauty.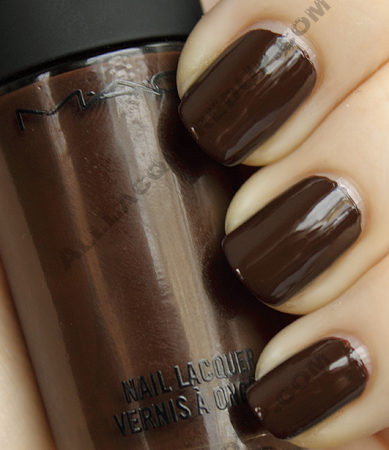 In the bottle I thought OPI Suzi Says Da! would be a good match for Dim The Lights but Suzi's berry base put the kibosh on that.  I included a comparison with Rich, Dark, Delicious from the Jin Soon collection just to show how much lighter Dim The Lights is.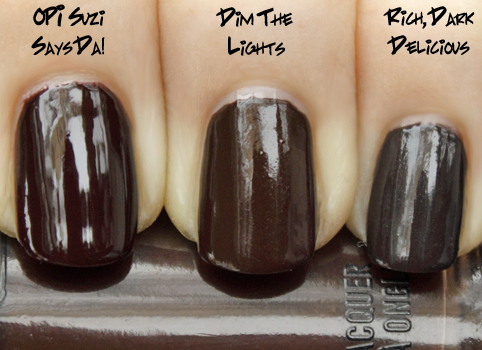 Light Affair is a creamy, grayed pink "nude" type hue.  It's like baby pink satin that's been put through the wash too many times with dark colors and NOT on delicate (admit it, you don't always follow the care instuctions).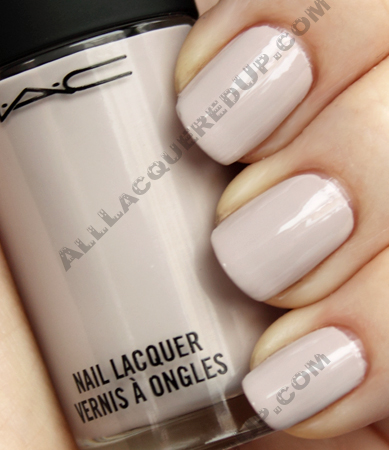 I thought that Light Affair would be more grey based on the description from the MAC website so I'm showing it next to On The Prowl so you can see how NOT grey it is.  In fact, it's almost a dead on dupe for Essie Body Language.  The main difference being polish texture.  Body Language is jelly-ish in application and more sheer.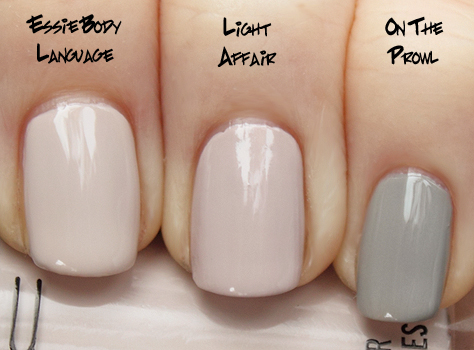 The MAC Love Lace and Warm & Cozy collections are available now at MACCosmetics.com and MAC counters nationwide.  MAC Nail Lacquers retail for$12/ea.
So who ran out on December 26th to pick up goodies from these collections?  Have you tried either of these polishes yet?  Thoughts?
Disclosure: A product sample was furnished to me by MAC Cosmetics.  For further information view my Disclosure Policy.