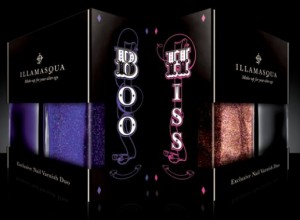 Happy Anniversary Illamasqua!  What a year it's been for them.  The brand went from "How do you pronounce that?" to "MAC better watch out!"  To celebrate, Illamasqua is releasing the Boo! & Hiss Pantomime Nail Duos.  Two Limited Edition nail polish sets pairing an existing lacquer with a new LE glitter to layer on top.

I received the Boo! Duo consisting of Baptiste and the new Boo! glitter polish to test out and it is the hotness! Check it out, after the jump!
Boo! looks like a party in the bottle but being that it's a clear based glitter, it's not so fantastic on its own.  The glitter is very fine and well dispersed consisting mainly of purple particles with some blue and hot pink thrown into the mix.  It does dry with that typical bumpy texture but I threw a layer of Olan Quick & Slick on top and it dried nice and glossy.  Quick & Slick is thinner than fan fave Seche Vite so it will get the job done as well.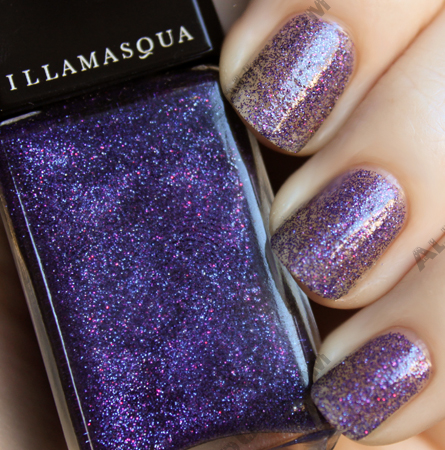 Sunlight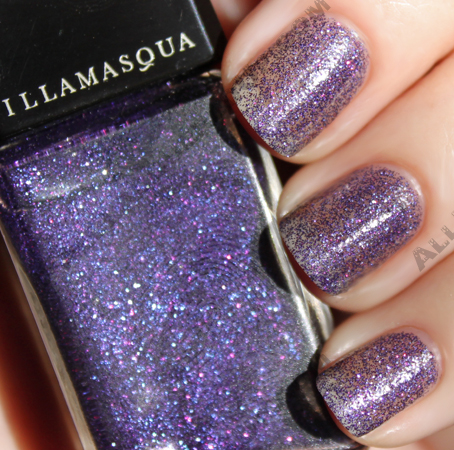 Baptiste is a red based purple shimmer that has a very velvety look to it.  The shimmer is very fine and not overly noticeable in natural light.  It's there more for depth than effect.  The polish is very pigmented and applies extremely smooth, requiring only two coats.  I tend to favor cooler toned purples and burples but this one is quite striking.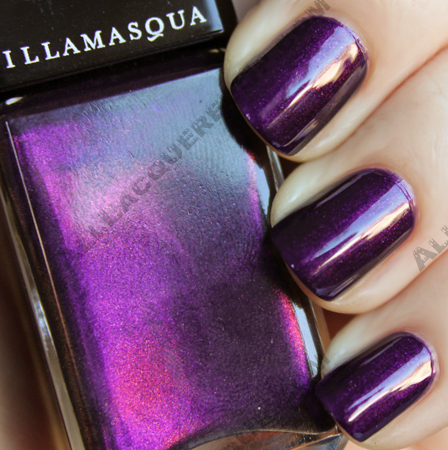 Sunlight
Now add a layer of Boo! over Baptiste and WATCH OUT!!  This is my kind of celebration.  I'm showing the color with top coat to give you the full effect of its gorgeousness.  Move your hand and the pink and blue glitter really pops as the light bounces off the surface.  I tried layering OPI Merry Midnight over Baptiste to see if I could create a dupe but Merry Midnight is too warm toned and the glitter is too chunky.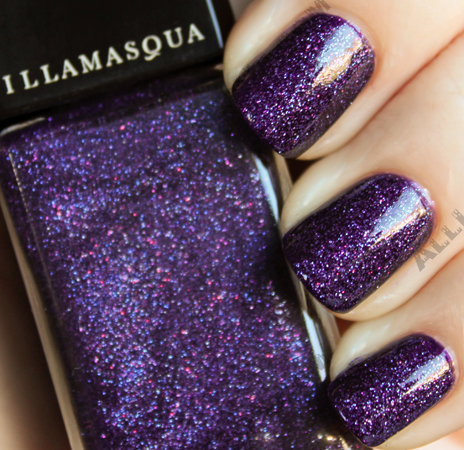 Sunlight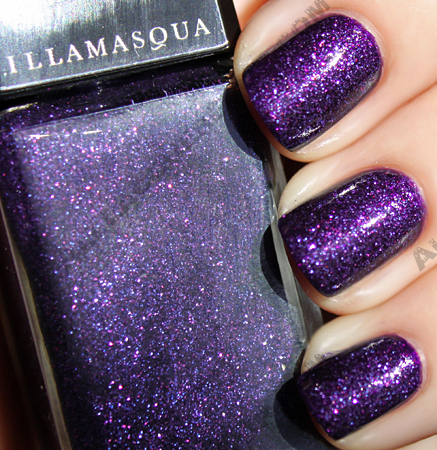 The Boo! and Hiss Pantomime Duos retail for £25 and are, unfortunately, only available online from Illamaqua.com and in UK stores Selfridges and Brown Thomas. You can purchase Baptiste on its own for $14 from Sephora.com and select Sephora locations nationwide.
What do we think Fanatics?  Are you feeling this combo?  Can you think of a comparable dupe?  Who votes we beg Illamasqua to release these in the US?  Maybe if there's enough demand they'll consider launching them on Sephora.com.  Sound off!