Kids may not be in my life plan but I know mothers, like my friend Sara, who have children on the Autism Spectrum. And even though it's a fictionalized account, I cry on a weekly basis watching Parenthood and the struggles Christina and Adam deal with in raising their son Max with Asperger Syndrome.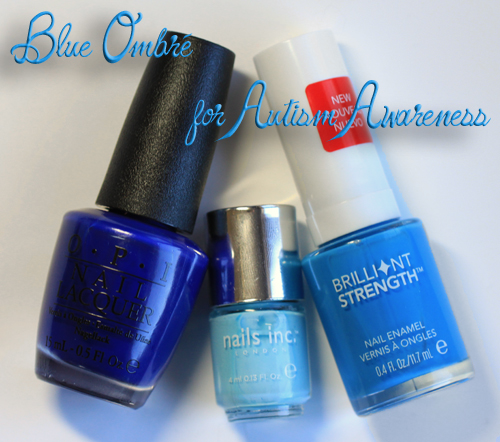 April is Austism Awareness Month so in support of the daily challenges the mothers of autistic children face and to bring awareness to the cause, I polished my nails in a blue ombré manicure. With so many fun blues released for spring, it was hard to narrow down my selection. I wanted to show you colors I haven't swatched yet so I chose Nails Inc. Chelsea Physic Garden, OPI OPI… Eurso Euro and Revlon Brilliant Strength Mesmerize.
Click here to view more pictures and read the rest of this story.