Hair Care
We all have that one physical feature that we love more than the rest and totally play up. For me, it's my hair. I may fight with unruly waves and frizz but I am lucky to have a thick head of hair that, when tamed, I just adore.
However, nothing can ruin a dark mane like embarrassing dandruff flakes. It happens to most of us and it's something I began battling last winter. Though thanks to regular Head & Shoulders Smooth & Silky use, I can finally declare that I am FLAKE-FREE.
Continue Reading »
Outside of nail polish, my hair is probably my biggest beauty obsession. You see, I have one giant, hard-to-tame mane that is both a blessing and curse. When I get it under control, it's my favorite feature. When left to its own devices (which no one but the boyfriend gets to see), it's a hot garbage juice kind of mess. And that's not me being self-deprecating. The boyfriend jokingly calls me "wookiee," when I let my hair air dry. It's serious, people.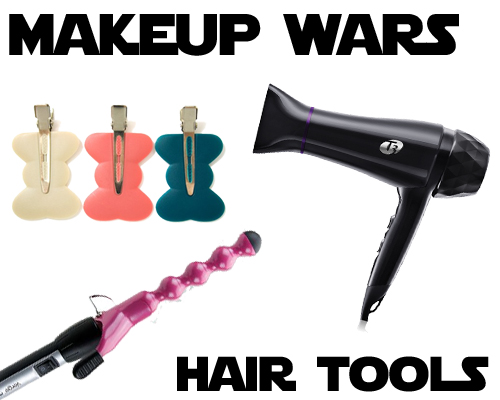 Affiliate Link|I Bought That|Press Sample
Thanks to my lifelong search for the perfect potions and gadgets to take my locks to the next level, I have a bevy of tools in my hair arsenal. If it's been on an infomercial, I've either tried it or have it on my to-do list, with the exception of the flowbee. I can't with that.
Today I'm going to share some of my faves as part of this week's Makeup Wars challenge. I'll also let you in on some of the fails in my hair care graveyard.
Continue Reading »
When it comes to my hair, there is nothing I love more than a good blowout. I seriously HATE drying my hair, there's just so much of it, and my wrist usually gives out while round brushing so I never get a salon quality finish to my hair.
That's why, when I was invited to meet British hairstylist Mark Hill at BlogHer '13 in Chicago, to celebrate the launch of his product line in the US with a blowout, I jumped at the chance.
Mark Hill Salon Professional is coming to Walgreens and Duane Reade stores, with an affordable price point (under $12) and a brand new product line, MiracOILicious, that will have all you argan oil fans jumping for joy.
Not only did Mark style my hair but he introduced me to a hot tool that I'll be waiting in line to buy when it comes to the US at the end of the year.
Continue Reading »