Radiant Orchid Madness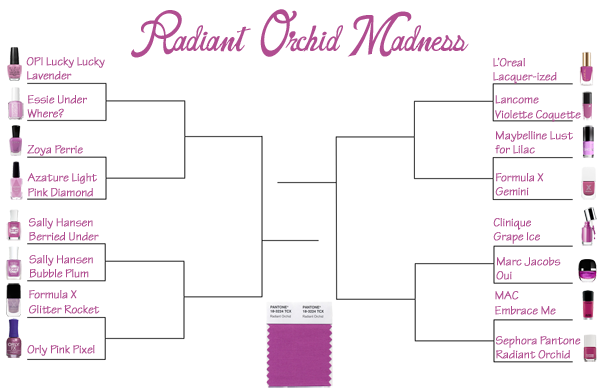 If you're in the same boat as me, your NCAA March Madness bracket was busted pretty early on. Wichita State took me down, I picked them to win, and I lost interest. Though I do applaud all the underdogs that made it so far (Dayton Flyers).
So, now with all that craziness behind me, it's time to focus on the real battle, a smack-down to determine the best Radiant Orchid nail polish. That's right, it's Radiant Orchid Madness.
Last year's Emerald Madness tournament was so much fun, I decided to bring it back. I've selected the 16 best representations of the Pantone Color of The Year and now it's up to all of you to determine the winner. Let's get started!