Radiant Orchid Madness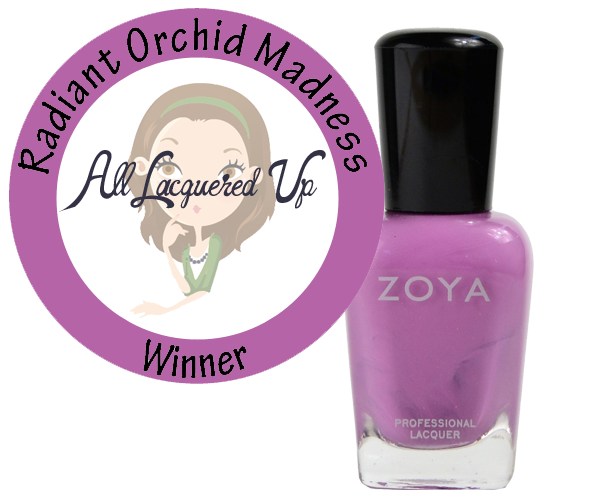 After weeks of voting, we have narrowed the field of sixteen gorgeous Radiant Orchid nail polishes to one. The people have spoken and the winner of Radiant Orchid Madness is… Zoya Perrie!!
That's right, this stunning pink-based purple creme was named the Best Radiant Orchid Nail Polish by the All Lacquered Up readers. Congratulations to Zoya and thank you to everyone who voted.
I hope you enjoyed this year's Pantone Color of the Year nail polish battle and I'm already looking forward to next year.
You can purchase the Radiant Orchid Madness Winner at Zoya.com for $9.