I've never done a meme before but, if I did the "Things you don't know about me" one, I would share that I never went to my prom. I know, it's not earth shattering but considering that prom was such a big deal at my school, I did feel like quite the oddball for skipping out.
Truth be told, I was just too focused on school and activities to care about having a boyfriend. And going with a guy friend seemed pointless. Instead I road-tripped with a friend whose boyfriend was in college, to visit a mutual friend at my future college, University of Cincinnati. Hitting up campus parties and making out with random, hot college men was definitely more fun.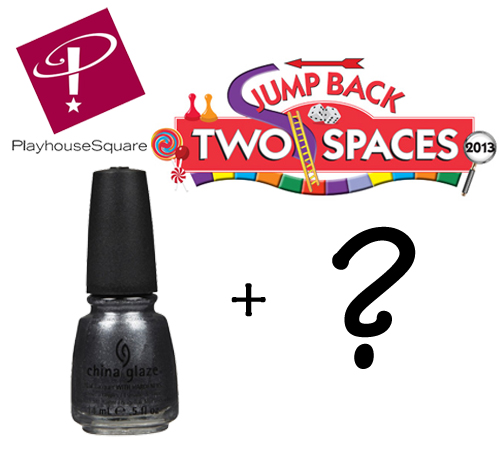 Anyway, since I never went to a high school prom, I like to think of Playhouse Square's annual Jump Back Ball as adult prom. You may remember that I attended for the first time last year and it was an absolute blast. JBB is one of the biggest and best benefits in Cleveland and it's this Saturday.
That's where you come in. I'm having the worst time trying to decide on a manicure concept and I'm desperate for your help.
Click here to view more pictures and read the rest of this story.