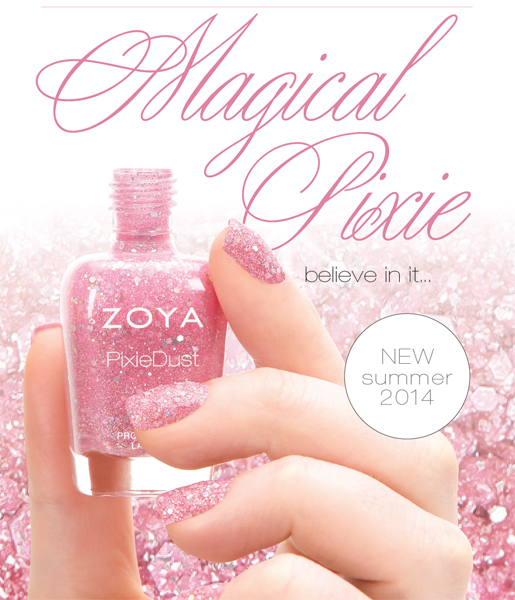 The texture nail polish train keeps rolling along and Zoya is on board with another Magical Pixie offering for Summer 2014. Three new shades of the famous Zoya PixieDust formula injected with holographic glitter particles to bring the bling in a major way. Are you ready for more sparkling sand polishes?


Magical Pixie Summer 2014
Zoya Magical Pixie – a new PixieDust formulation, amped up with spectacular sparkle creating the most magical, Zoya PixieDust ever! Three new never before imagined textured, holographic beauties…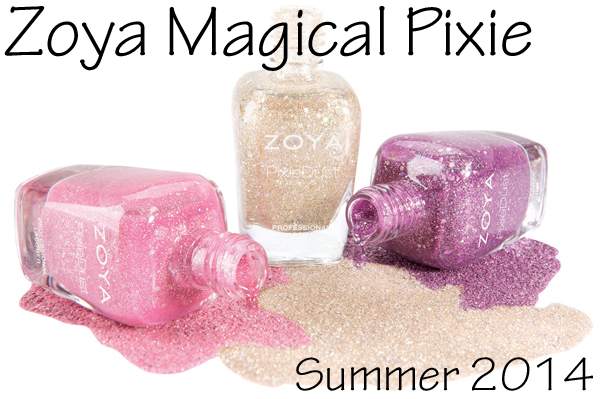 Zoya Bar – Nude Topaz Magical Pixie
Zoya Ginni – Pink Tourmaline Magical Pixie
Zoya Arlo – Violet Amethyst Magical Pixie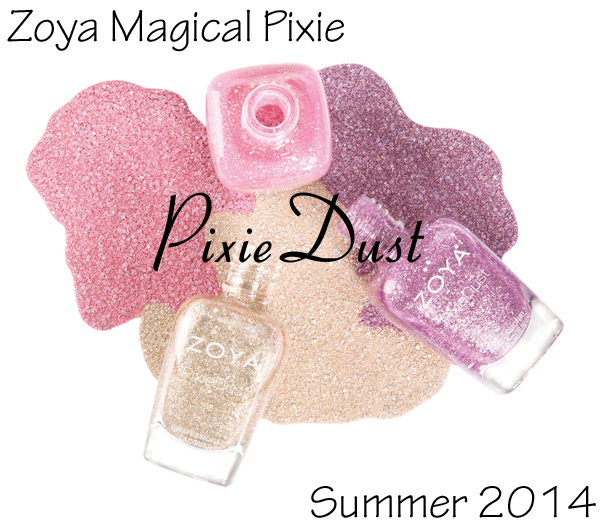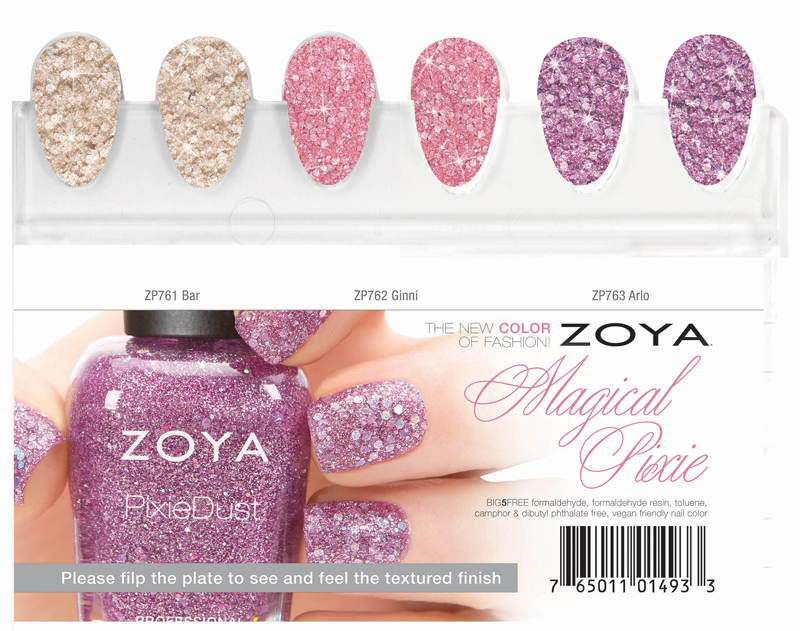 Zoya Magical Pixie Summer 2014 is available for PRE-ORDER now with an anticipated ship date of early May. Visit Zoya.com to order. Zoya Magical Pixie PixieDust retails for $10/ea for a .5oz bottle.
As a fan of Zoya Tomoko, I'm curious about Bar even though the original Magical Pixies were a bit much for me. What about you? Are you a Magical Pixie fan?
Are you looking forward to these new shades? Which ones do you plan to pre-order? Anyone else hoping Zoya will put out a mini set like last time?