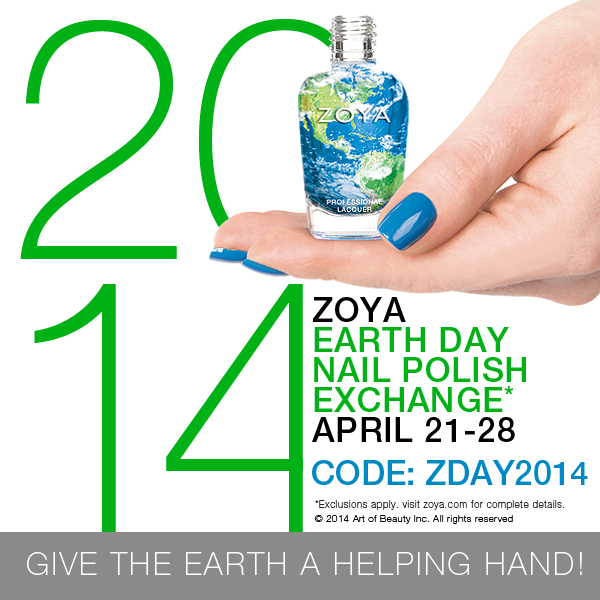 Did you know that nail polish is considered a hazardous material? That you can't just throw it in the trash? If you don't know how to properly dispose of your unwanted nail polish, let Zoya take care of it while you get some fun, new 5-Free colors to wear.
Once again, the brand is launching their Zoya Earth Day Nail Polish Exchange. What you get: 6-24 bottles of Zoya nail polish at 50% off (new Summer collections are excluded). What Zoya does: Dispose of the unwanted polish you ship them, according to EPA standards.
For full details on how the program works, including where to ship your old nail polish, visit the Zoya blog.
Not sure what colors to get? I could make a list a mile long but some standouts include Carter, Crystal, Dillon, Holly, Jo, Josie, Julieanne, Mason, Midori, Mimi, Moxie, Neve, Nyx, Rue, Robyn, Skylar, Song, Sunshine, Tomoko, Yara.