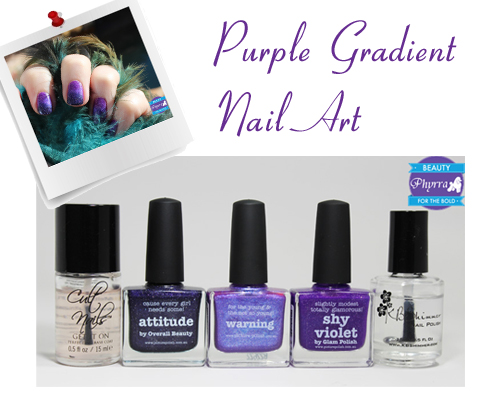 Today I have a special treat for you. My pal Courtney, you may know her as Phyrra, is sharing a beautiful purple gradient nail art look with us. You know how much I love purple so I flipped when I laid eyes on her design.
I had the pleasure of meeting Courtney at BlogHer last summer and she's every bit as cool and sweet as you would expect from reading her blog. She is also a wizard with social media and blogging and is always at the ready to offer advice for the technologically stupid, like me. Keep reading to check out her creation.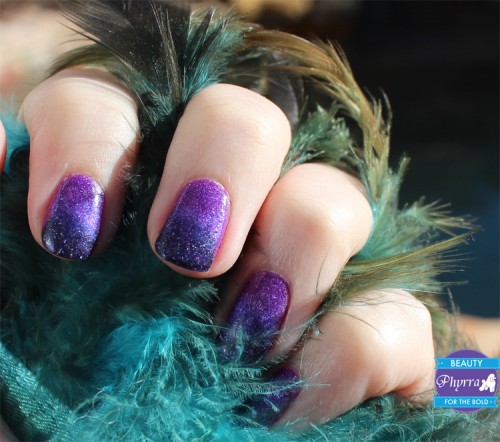 Good morning! My name is Courtney but I'm better known as Phyrra from the cruelty free beauty blog Phyrra: Beauty for the Bold. It's no secret that I love the color purple. I wanted to share a purple manicure with you today featuring 3 of my favorite purples from piCture pOlish. They're an Australian brand but you can find them at Llarowe, Overall Beauty and Ninja Polish, too.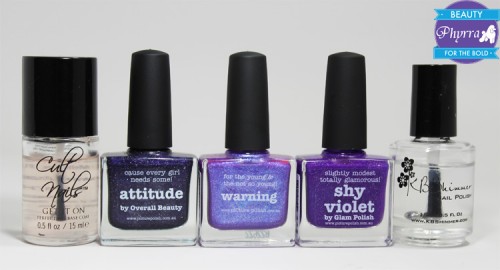 For my base coat I used Cult Nails Get it On Base, which is my all-time favorite base coat. My top coat is KBShimmer Clearly On Top, and that's my favorite top coat.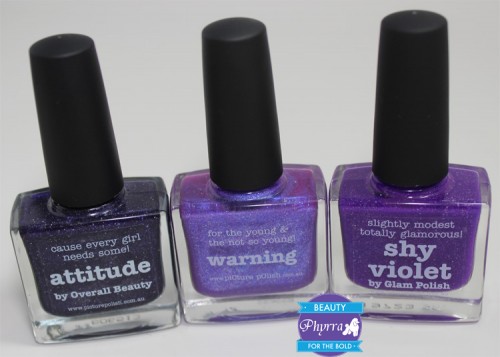 The three piCture pOlish shades I have are Shy Violet, Warning, and Attitude.
Picture Polish Shy Violet – an electric neon purple jelly holo (scattered) that has NO glitter. An amazing sheer finish that will dry matt so add a top coat to bring the glamorous gloss & sparkle to life!
Picture Polish Attitude – deep purple with subtle scattered holo effect. This was created with Kim from Overall Beauty.
Picture Polish Warning – not a holo nor a multichrome nor a glitter. Warning has a mystery rainbow effect that is magical so you really need to see it in person plus layer it over black simply stunning. It's sort of a bright grape purple with blue iridescence and multi-color glass flecks. Very sheer.

For this mani I started by applying my base coat. Then I applied 2 coats of Shy Violet. After that I applied nail polish directly to a makeup sponge with a stripe of Attitude, Warning in the middle, and Shy Violet at the top.
I dabbed that directly onto my nail, aligning the darkest color on the tip of the nail. You can also do this by dabbing the colors onto the center of your nail then using the sponge to dab / pat the colors around the nail for a gradient effect.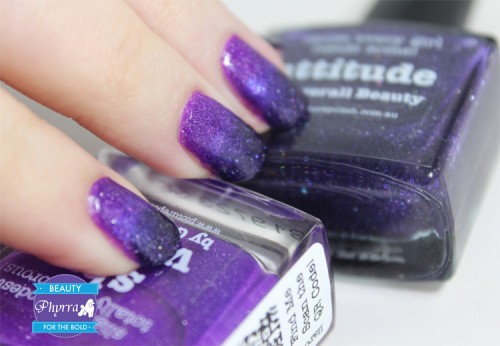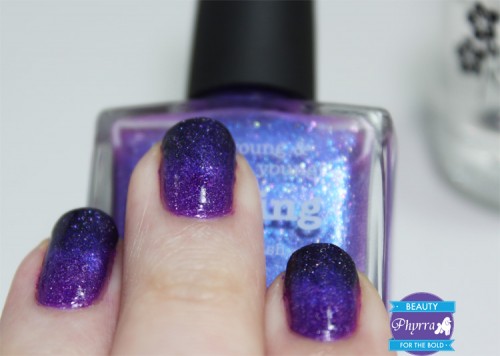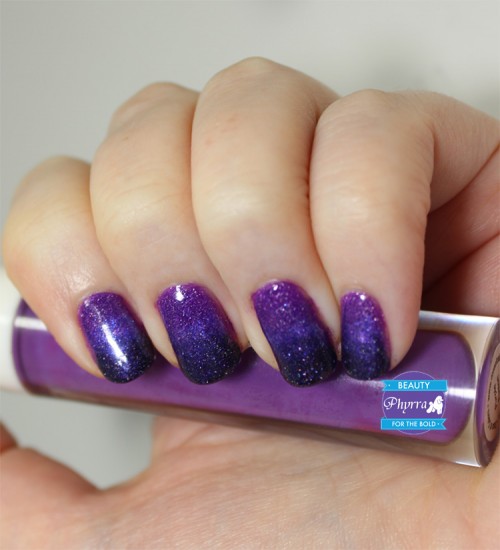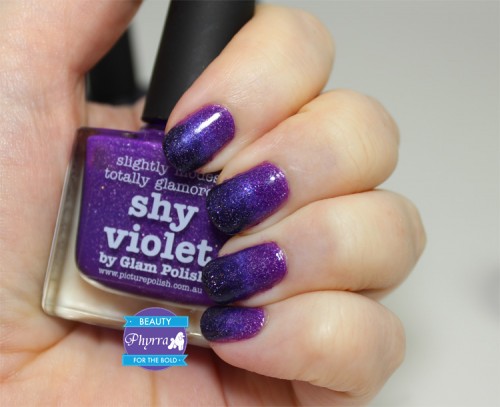 The above pictures were taken in my studio lighting.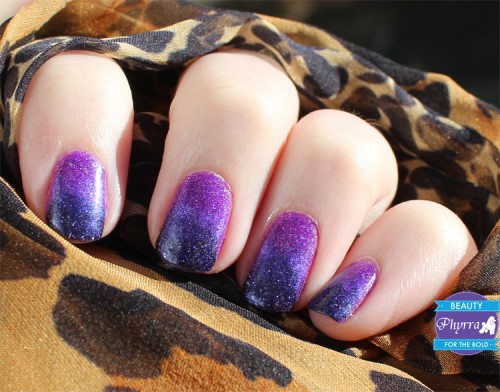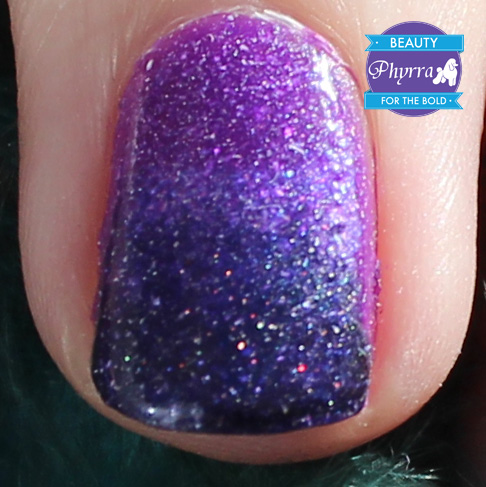 These pictures were taken outdoors.

I absolutely love purple and I really enjoy the scattered holo effect from Shy Violet and Attitude. While creating a gradient mutes this effect a bit, I still think it's pretty.
What's your favorite nail polish color? Do you like scattered holo effects?
Thanks again to Courtney for guest posting and creating this gorgeous gradient for us. Make sure you visit Phyrra.net to see more cruelty-free beauty looks and reviews.
Disclosure: All piCture pOlish nail lacquers & Cult Nails Get It On base coat purchased by me. KBShimmer Clearly On Top sent for consideration. All opinions are my own
.