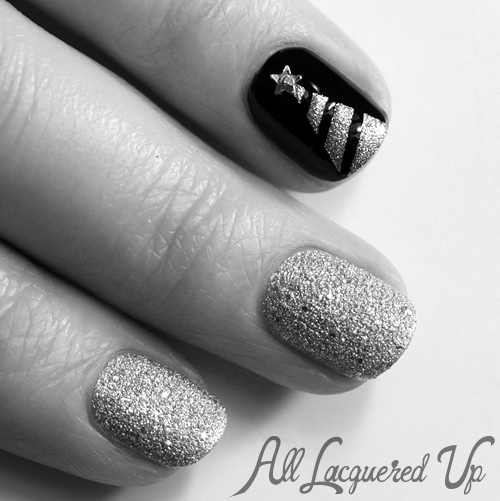 I'm so proud to be able to share with you a very special guest post series I'm participating in. Leslie from Work Play Polish invited me to be a part of her charitable mission to help support the work of Alanna Wall and the Polished Girlz. Leslie is featuring "festive" nail art from two nail bloggers a day and donating money to the Polished Girlz on our behalf, for a total donation of $250. Incredible, right?
You may have seen Alanna on The Ellen Show but, in case you aren't familiar, here's a little background on the organization this amazing 12-year-old founded. ps both Alanna and Leslie are fellow Buckeyes!
The Polished Girlz bring sparkle to the lives of girls with special needs or frequent hospitalizations by bringing the trendiest nail art parties to them, while teaching them the importance of hand washing to reduce infection rates and repeated hospital admissions. As an organization, the Polished Girlz seek to empower not only their clients, but their volunteers, by offering them opportunities to improve the quality of life, build invaluable leadership skills, and providing them with opportunities for community service.
In each post Leslie not only makes a donation but she highlights a specific need of the charity. Everything from nail polish to aprons to volunteers, etc. I have personally made a donation to Polished Girlz and I encourage you to do the same. CLICK HERE to donate via PayPal.
So head on over to Work Play Polish to see my nail art contribution and check out all the other incredibly talented bloggers in the series. Thanks again to Leslie for including me. So much fun for such a worthy cause!