Is there a day, just one day, that you wish you could relive over and over again? One that brings you such joy that, even thinking about it years later, instantly brings a smile to your face?
Even though it's been over a decade since my trip to Italy, there was one magical day in Tuscany that was so perfect and complete, I could exist in it for the rest of my life.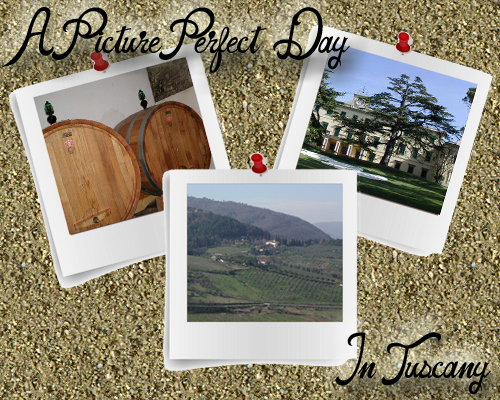 Even now, I can recall every second like it was yesterday; the winery tour, the olive oil tasting, learning to make pasta in a thousand year-old home, soaking in the sun in an olive grove and spending it all with the love of my life.

Traveling to Italy in 2002 was my first big adventure out of the country. Sure, I'd been to the Caribbean and Mexico but this was different. This was about history and experiencing culture, not just lazing on a beach, drinking fruity cocktails. As much as I'm a planner when it comes to vacations, I didn't create a real itinerary for the trip. Just a bullet point list of things to see and no set schedule, with one exception.
I had read online about a tour that takes you from Florence into the hills of Tuscany for a day of wine and olive oil tasting combined with a cooking class. It sounded like the best way to experience a taste of Tuscany on a tight schedule. And it was.
Even though our trip was at the end of March, the weather was perfect; 50-60s and pleasant. The day of our excursion, I remember waking to the sound of the bustling leather market below our pencione in Florence, to find the sun streaming down. The day only got better from there.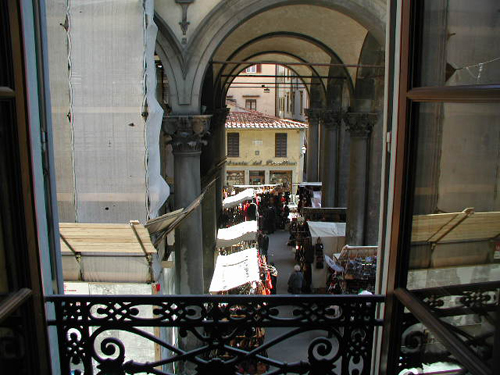 Our trek into the hillside, led by a witty Brit gentleman, started at Fattoria di Grignano for a tour of the winery. It was lush and green and the scent of grapes and oak with a hint of musk hung in the air.
We took our wine show on the road, landing at a former convent for a wine and olive oil tasting. An unusual locale, I know, but the view and grounds were spectacular.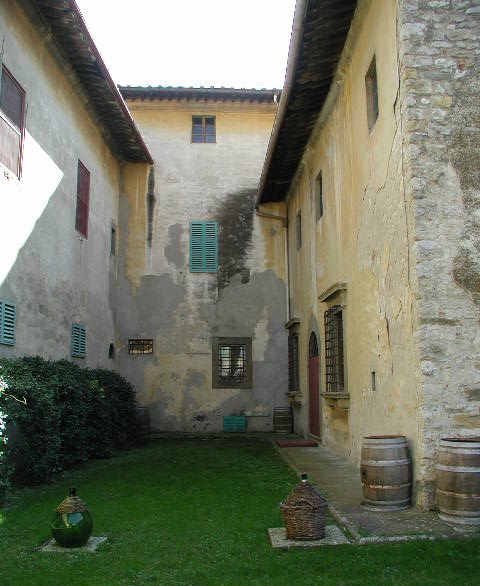 The rest of our day was spent at a private home amid olive trees for our pasta-making lesson. Our small group of six learned how to mix and knead pasta dough, rolling it out to become tagliatelle and spinach and ricotta ravioli.
Even better, after our lesson, we were sent outside with a jug (not bottle) of Chianti to soak in the scenery while our hosts prepared our creations. It was a feast for the eyes, belly and soul. Being a part of this tranquil, simple life, for even one day, inspired me.
You see, I'm an admitted klutz in the kitchen. I'm sure the boyfriend would say "hot mess." Though despite my culinary faults, I owned this. There was something about the hands-on experience that resonated with me in a way nothing ever had. I felt an ownership that made me want to explore what else I could accomplish in the kitchen.
In fact, over time I went from the girl who couldn't boil water to a master of seared scallops. My stuffing at Thanksgiving is a crowd-pleaser and my cauliflower dip is legendary (and requested often by friends). I still leave the heavy duty cooking to the boyfriend, as he's much more talented and efficient, but I can hold my own now. And some of our best moments at home are spent, cooking side-by-side, in our kitchen.
Not only did my trip to Italy take away my cooking fears, this simple day in Tuscany brought my boyfriend and I together in a way nothing else has. Even now, when anyone asks us about a favorite memory from our 14 (almost 15) years together, we both immediately rattle of the details of that day. If I had all the money in the world, I'd pack our bags and make it my reality forever.

That experience instantly came to mind when I attended a screening of About Time – A film from Richard Curtis, the creator of Love Actually, Notting Hill, and Four Weddings and a Funeral.
About Time tells the story of a young man whose gift allows him to go back and relive any moment of his life. But instead of making every moment perfect, he learns that life and love are most extraordinary when you embrace all of their imperfections.
There are plenty of funny moments in About Time that feel somewhat Groundhog Day-esque, like when Tim repeatedly goes back in time to create the perfect "meet cute." However, it's when he relives a day to take in every moment, see it from a new perspective, really appreciate the little quirks of life, that I really connected with his gift.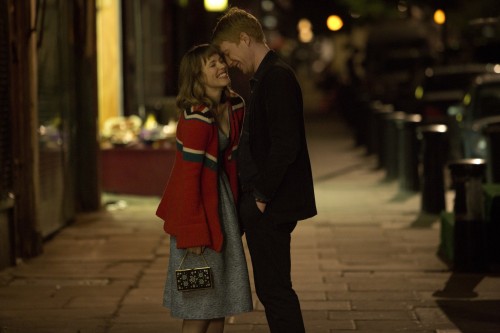 When I think of my day in Tuscany, I wish I could go back and take more photos, be more observant of my surroundings, really taste every note in the wine. Watching About Time made me envious of a fictional character and his ability to do that.

About Time opens November 8, 2013 and if, like me, you cry EVERY TIME you watch Love, Actually, I suggest you pack some tissues. There wasn't a dry eye as far as I could see so consider waterproof eyeliner and mascara as well.
If you could pick any day from your life to relive again, what would it be? Would you even want that ability? Do you plan to see About Time?
Disclosure: This post was sponsored by Universal Pictures through their partnership with POPSUGAR. While I was compensated to write a post about About Time, all opinions are my own. For more info view my Disclosure Policy.