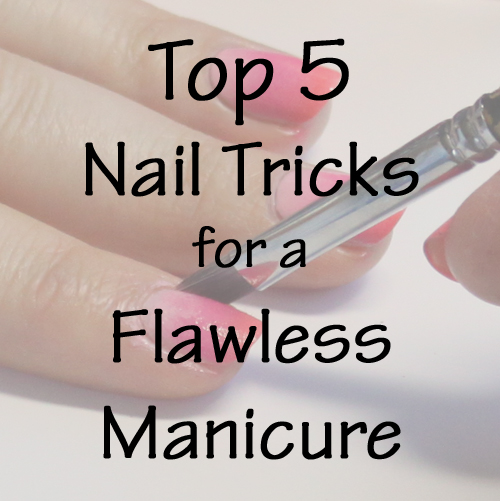 Over the years, I've picked up numerous manicure tips from professional manicurists, my fellow nail fanatics and my own experiences. I've shared a lot of them with you in other posts but never pooled together my faves.

Tip 1 – Swipe bare nails with vinegar prior to polishing. Yep, plain old white vinegar. It removes any oils or residues to help your manicure last.

Tip 2 – Use a thin brush dipped in nail polish remover to clean up polish mistakes. This one seems so obvious to me now but, when I first learned of it, it was a total, "Eureka!" moment. Lightly swiping the brush inside the cuticle will give you the perfect, professional polish curve, EVERY TIME!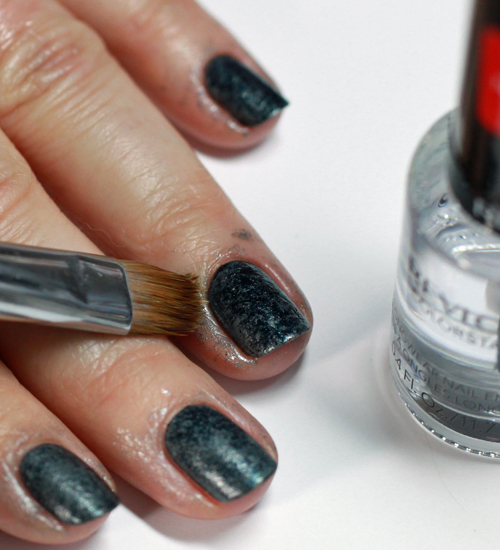 Tip 3 – Wrap your tips (aka cap the free edge). This is one of those blink and you'll miss it techniques that all professional manicurists use. As you finish each coat of base, polish and top coat, lightly swipe the edge of your nail to prolong wear. Pictured below is an exaggerated version of what wrapping your tips looks like.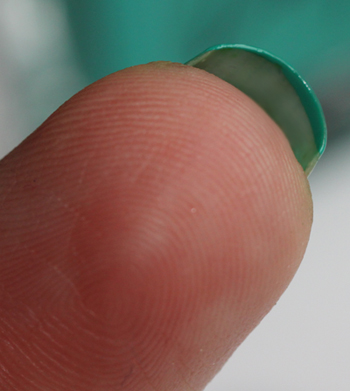 Tip 4 – Roll your way to the perfect French tip. As you know, I'm not a fan of the classic French manicure but I'm always on board for a funky, colorful French. If you have the patience, using tape will give you foolproof results but in this fast paced world, as Sweet Brown says, "ain't nobody got time for dat!" The key is to use a polish with a thin brush, like Revlon Nail Art Expressionist,  hold your brush steady, and roll your finger underneath.

Tip 5 – Apply cuticle oil to the skin around your nail prior to polish removal to prevent staining. This is crucial when you are using dark polishes or colors that are notorious for staining. Blues & greens I'm looking at you. The added benefit, you protect the skin from the drying effects of nail polish remover.
What are you favorite nail tips? Do you use any of these in your typical manicure routine?
Disclosure: This post is sponsored by Revlon and Style Coalition. For more info, view my Disclosure Policy.