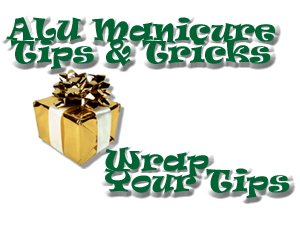 Much like wrapping the perfect present, a flawless, long lasting manicure requires a little wrapping of its own.  Wrapping the free edge of your nail with polish helps extend the wear of your manicure and should become an essential step in your routine.

I'm sure most professional nail techs consider this part of their everyday manicure service but it's not as well known in the consumer world.  Since we discussed this technique in the comments of my Quirius review, and there were multiple requests for details, I figured a quick tutorial was in order.

Read on to see my step-by-step guide to wrapping your tips and get a look at one of American Apparel's latest nail polish releases. It's GREEN!
Apparently I can't get enough of teal, turquoise and aqua at the moment.  As much as I try not to latch onto trends, you can only see so many gorg blue-green brights before getting sucked in.  There are so many in my office right now that you'd swear I'm adopting a Caribbean theme.  One of the shades I've been dying to try is from American Apparel's Summer Collection called Malibu Green so I decided to use it for this tutorial.
Wrap Your Nail Edge
Step 1 – Apply base coat and first layer of nail polish as usual.  Allow the lacquer to dry.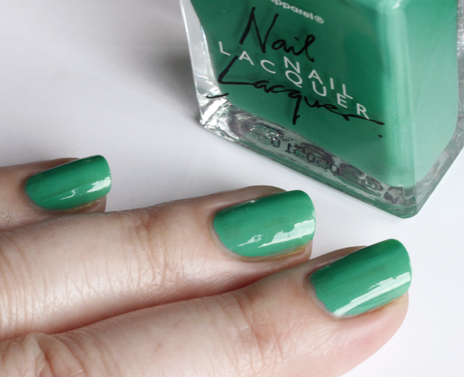 Step 2 – Wipe off your brush really well leaving a minimal amount polish on the bristles.  Gently swipe the brush along the free edge of your nail getting a bit of polish just underneath the tip.  You can hold the brush at a lower angle than seen here but because I don't have three arms that was impossible to show.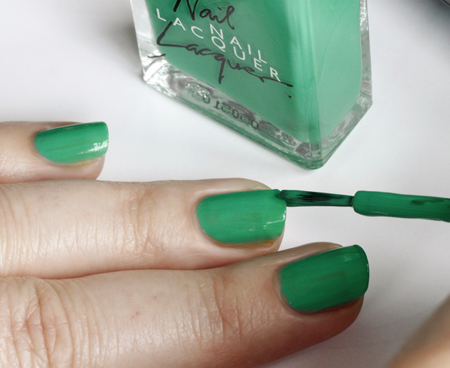 You will end up with a small bead of polish along your edge (mine is exaggerated) but we will cover that up in Step 3.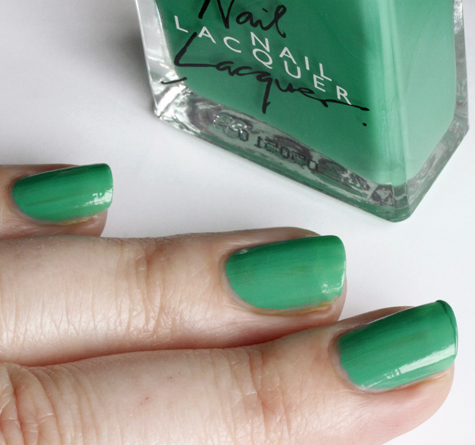 Step 3 – Apply a second coat of polish while the bead is still wet so that it all blends together leaving a smooth surface.  Some people may prefer to paint the free edge while the first layer is still wet but this is my preferred method.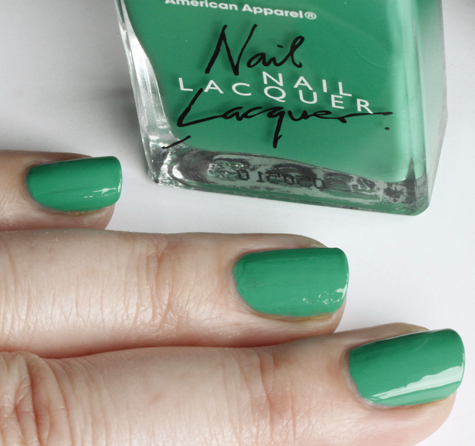 If done correctly  you will see a bit of polish under your nail.  Again, mine is exaggerated in this example.  You want to paint a very fine line on the edge using as little polish as possible.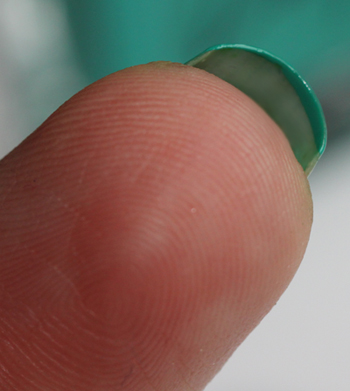 Step 4 – Wrap your tip with top coat.  Paint a thin line of top coat along the free edge first and then apply a layer to the entire nail.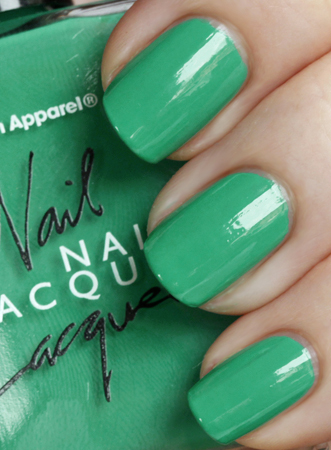 Tip: When working with dark polishes, you should wrap your edge with base coat to prevent staining.
There you have it folks. A quick and easy trick you can add to your manicure routine to help extend polish wear.
Was this helpful? How many of you already wrap your nails? Do you even bother if you only plan to wear the color for a few days? Do you have any additional tips to add?
The American Apparel Summer colors are on sale now at AmericanApparel.com and I'll be doing a full review of them soon.
Disclosure: A sample bottle of Malibu Green was furnished to me by American Apparel.  For more info view my Disclosure Policy.