The big buzz around town this morning is all about the Zoya custom color creations for the Peter Som S/S 2013 runway show. The best part… they're available NOW!!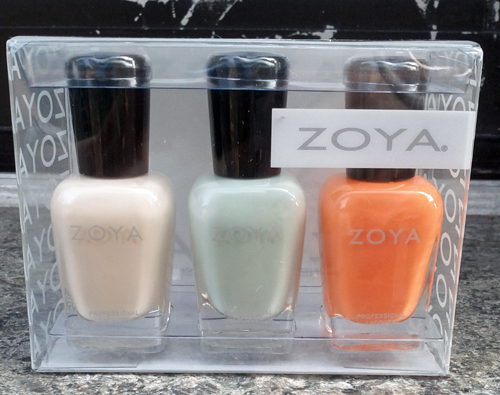 Zoya Color Expert Rebecca Isa created these three shades for Peter Som based on fabrics from his Spring 2013 collection; Jacqueline, Neely and Sharon. With the concept of "Women on the verge" and drawing inspiration from Valley of the Dolls, the names are quite fitting.
Keep reading to see swatches and more detailed bottle images.

Jacqueline, a "nude creme," Neely, a "creamy mint" and Sharon, a "creamsicle orange" are all full coverage cremes. Jacqueline has just the slightest hint of pearl or micro-shimmer to give it depth but that doesn't show on the nail.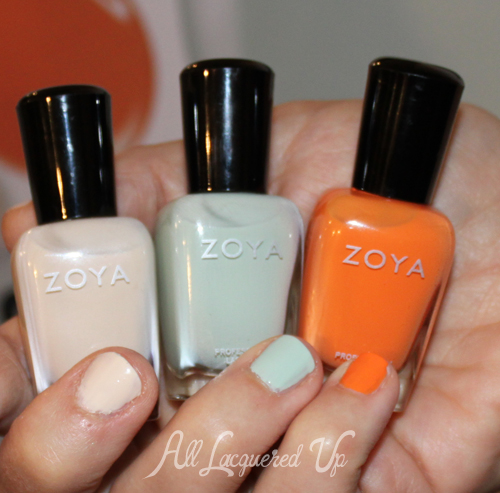 Zoya's Rebecca Isa is modeling the shades for us and kept apologizing profusely for the state of her nails. Hours of unpacking boxes during show prep will do that to you. Let's not judge peeps! We shall just enjoy the color.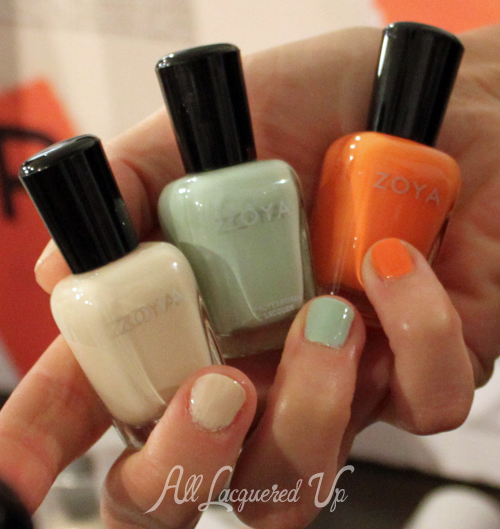 Sharon and Neely were used on the models in the show in a French manicure along the lines of the "French Twist Manicure" Zoya created a few seasons ago.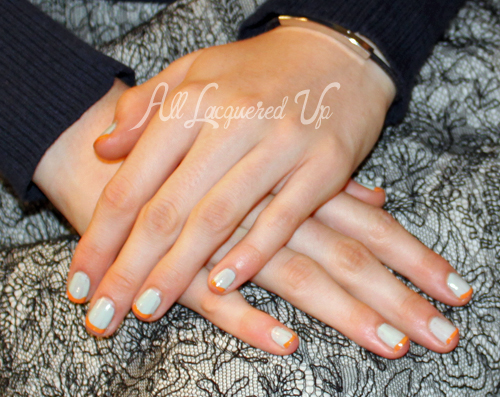 Rounding out the overall look is makeup by Tom Pecheux for MAC Cosmetics who used some bright new color palettes for the eyes. Each model was able to choose her pop of color eye shade. Eugene Souleiman for Wella created a very colorful hair style with pastel hair extensions. Talk about an explosion of color! And so early in the morning. Love it!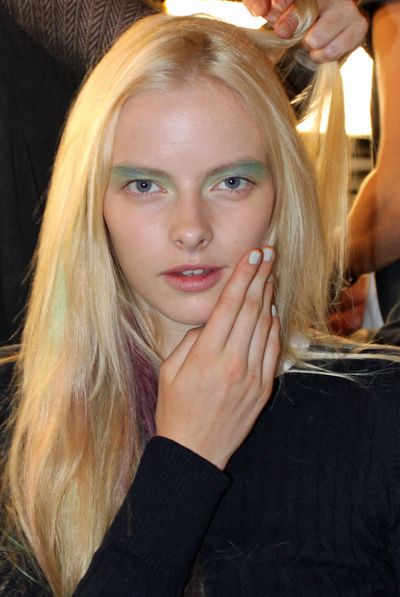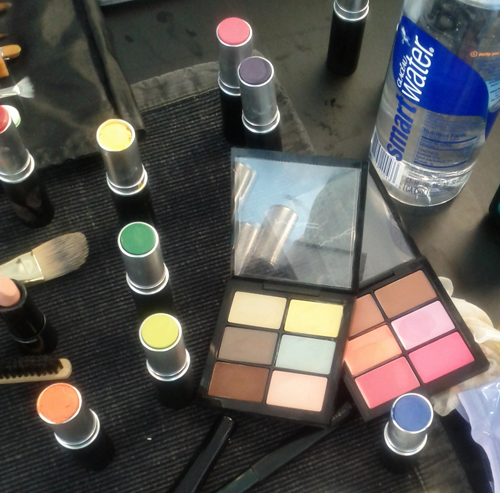 The Zoya Peter Som Spring 2013 color collection is available on Zoya.com NOW in limited quantity. The set retails for $24 with FREE shipping.
Okay people, who's ordering? Are you loving this look? How do you feel about the funky French mixing green and orange?
Disclosure: Product samples were provided by Zoya.