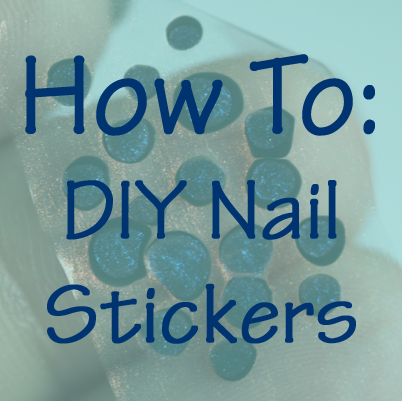 Of all the amazing things I saw at New York Fashion Week, what I was most excited to come home and try is a look that never even appeared on the catwalk. It's a new nail art technique that CND Co-Founder Jan Arnold discovered in Russia and I couldn't wait to share it with all of you.
It's a way to make your own nail art decals using nail polish that CND's Russian Education Ambassadors created. Essentially you are designing your own version of Minx or Sally Hansen Salon Effects at home. It's easy and fun and I just know you DIY peeps are going to love it.

This tutorial video shows you, step-by-step, how to create the decals.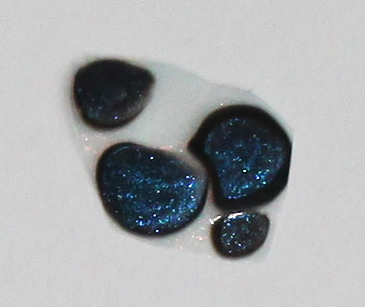 For the look below, I cut out a portion of the River Rock design. In order to help it blend I applied a coat of CND Copper Shimmer over Chanel Blue Bloy though I probably should have used a second coat of Copper Shimmer. The decal stands out a bit more than I would like so if you plan to cut out only a portion of the design it's probably best to use a clear base.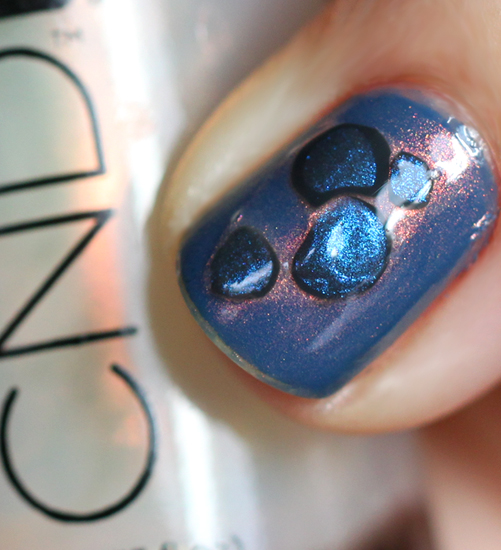 Here I applied the Desert Rock decal that uses CND Ice Blue Shimmer as a base with CND Desert Suede and CND Copper Shimmer over Peripera P017 (I've been on an eBay kick) and the Ice Blue Shimmer background really altered the base color.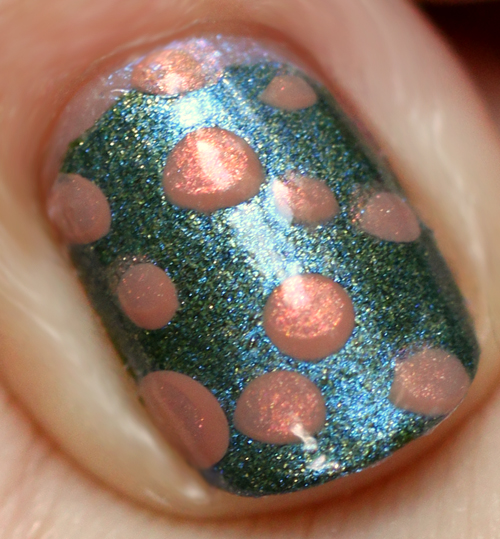 One last look at the River Rock decal. This time over Chanel Blue Rebel. I placed the decal over the entire nail and the Copper Shimmer background really comes to life over such a dark base color.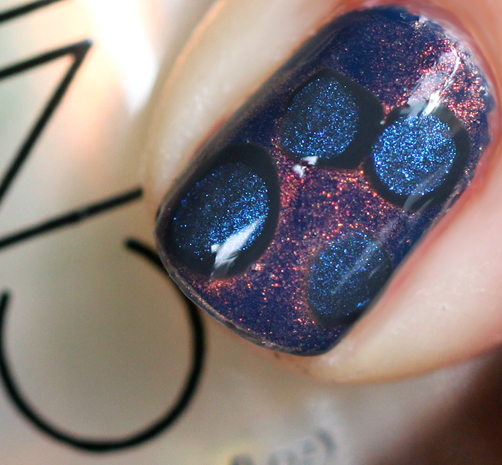 CND Colour & Effects nail polishes are available at salons and spas nationwide including chains like Beauty Brands, Beauty First and Trade Secret. For more info visit CND.com. Online shoppers head to GoInduge.com or TransDesign.com. CND Colour nail polish retails for $9/ea and the Effects retail for $11/ea for a .33oz bottle.
What do you think of this DIY nail art technique? Is this something you would try at home? If you do, please tell us what type of designs you create and the polishes you use.
Disclosure: All Lacquered Up's coverage of CND at NYFW is sponsored by CND. For more info, view my Disclosure Policy.