Thanks to the amazing Sophy Robson we're getting a sneak peek at the Chanel Spring 2011 Collection polishes that were spotted on the Paris runway back in October.
We knew about Black Pearl and Pearl Drop but there's also a color called Peche Nacree that I haven't heard anything about. I wonder if that will be part of a secondary spring collection or summer.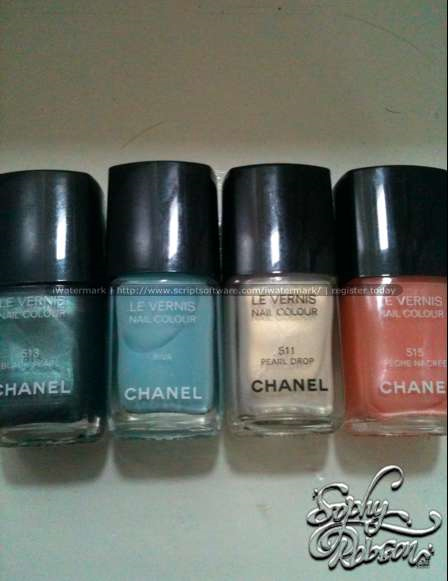 If you want to see what they look like on the nail, head on over to Sophy's Blog where she included a swatch pic. Now that we can see Black Pearl painted properly on a nail, it's clear that there's some green in the color which makes me squeal with delight!
Also, as you notice Sophy started watermarking her images, just like I do.  It's a shame we have to wreck our photos with an ugly watermark but until people learn to stop using images without giving credit, it's an unnecessary evil.  Though I guess it's a compliment that people want to use the photos, right?