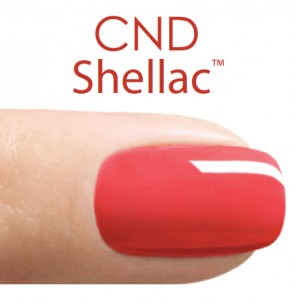 Ever since I reviewed CND Shellac, that has been your number one inquiry.  I can't tell you how many emails I've received from fellow Fanatics all over the world desperate to try it.  You have no idea how I wish I could help you all but I don't even know where to find Shellac in Cleveland let alone the rest of the globe.
Here's the thing… Shellac hasn't even officially launched yet.  There are a handful of salons around the country that have been trained to perform the service but for the majority of the world, it doesn't start shipping until May.  Also because it is a salon service, it's not as simple as just carrying the product.  The technicians have to be trained before using it.  So how do you find Shellac in your area?
Unfortunately, the answer is you have to hunt down a salon on your own.
Use the Find A Salon search on CND.com.  The search engine lists names of manicurists in your area who are trained on CND products and which ones they use.  Because Shellac is so new I didn't see it listed on anyone in my area so I suggest calling names off the list to see if they will be using Shellac.  If they aren't, perhaps receiving calls inquiring about the product will encourage them to use it.
Personally, I'm hoping that Cleveland's own rock star manicurist, Julie Kandalec, will start using Shellac at Jennifer & Co. in Mentor (hint hint to Julie!) because I'm really looking forward to trying it on my toes and thanks to the new CND UV lamp that can fit a whole hand/foot I should be able to!
***EDITED TO ADD - The CND website has a Shellac Salon Locator now. Give it a try.  Also, use just your state to search, no city/zip code, since it doesn't list the radius of the search. ***