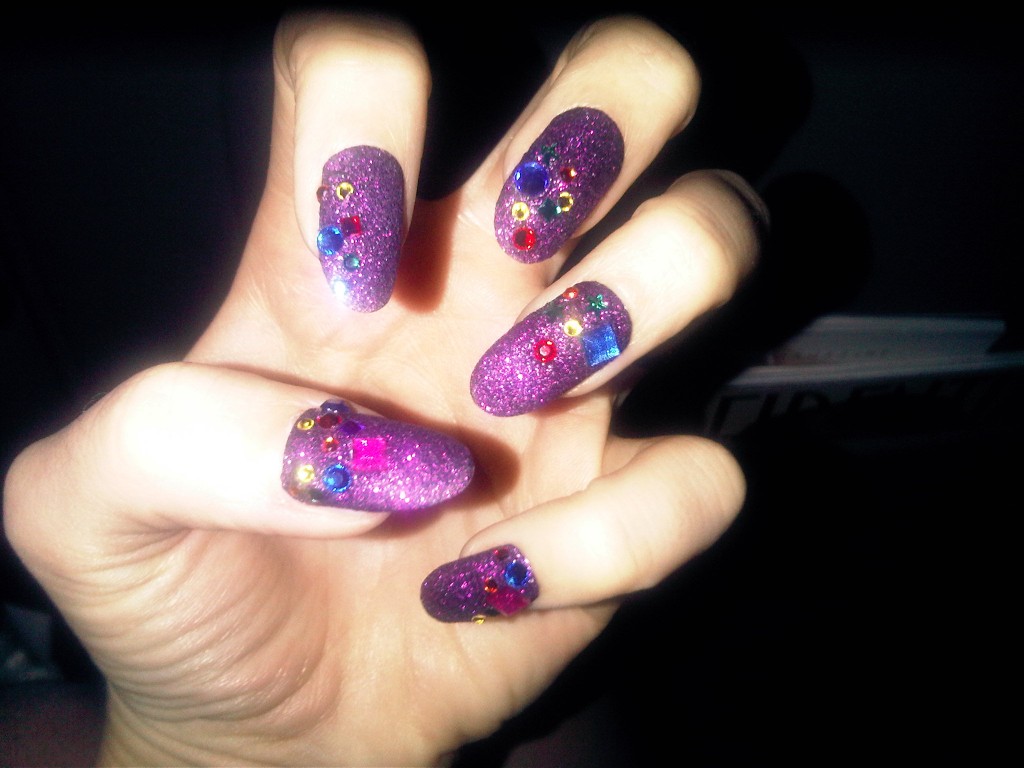 When Katy Perry TwitPic'd her nails late night on Saturday, I knew Celebrity Manicurist Kimmie Kyees had to be the brains behind this look.  Sure enough, I check my inbox to find that Kimmie had done Katy's nails for the Nickelodeon Kid's Choice Awards.

For Katy's nails, Kimmie created custom tips using Milani Hi-Res from the 3D Holographic collection.  She randomly placed square, round and heart shaped nail gems in a rainbow of colors for a fun and funky look.  One look at Katy's dress and you can see how the stones played into the overall look.  You can never accuse Katy of being afraid to "go there" with her look.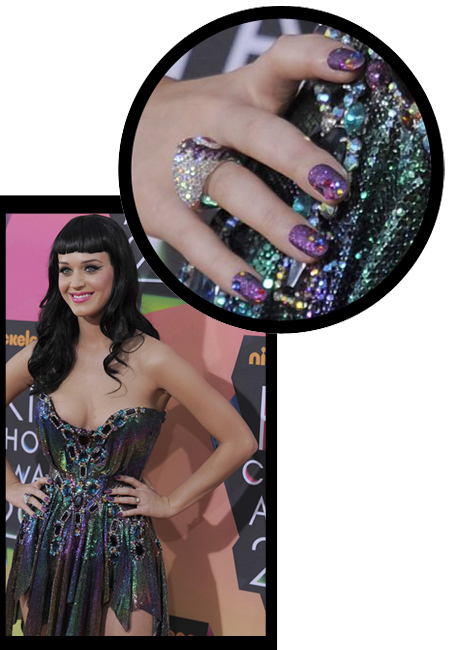 What do you think of Katy's nails? Would you ever wear this in real life? Where?