I'm way late in posting these pics due to my break. Love Connections was meant for Valentine's Day but I think the colors translate well for spring as well. Also these colors are made with Misa's new formula using nanotechnology to make the polish adhere to the nail better and last longer.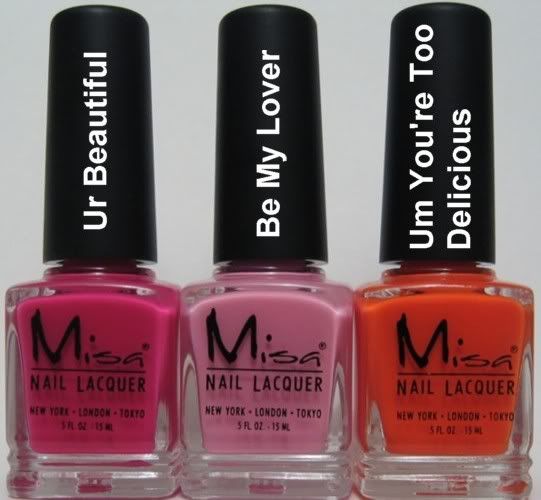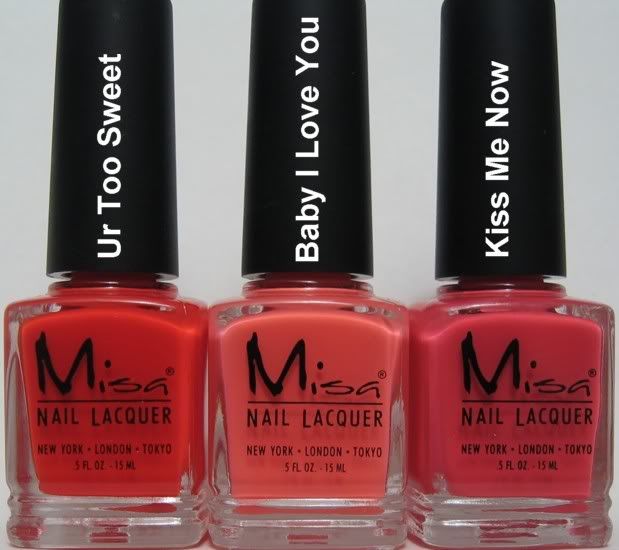 When I was swatching the colors on my nail, I definitely noticed a difference from the old Misa formula I'm used to. In my opinion, this new formula is much thicker and more difficult to apply. I had a lot of difficulty getting my coats smooth due to the thickness of the polish. I found that I needed to remove a LOT of polish from my brush before applying in order to get a good result. In fact, I needed to redo these swatches just to get them presentable for you all.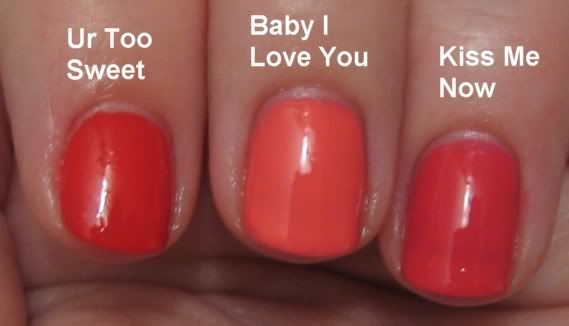 I have to say that Ur Beautiful is my favorite shade in the bunch. It works really well with my skin tone and is a color I don't have in a creme finish. Unfortunately because all the polishes are cremes the shades aren't extremely unique but they are opaque and very pretty. Since I don't have a lot of cremes, these will fit nicely into my collection but there aren't any I would call "must haves."
I plan to do an experiment comparing this new formula to the old Misa formula in terms of durability. I hope to have the results for you all in the next few weeks.