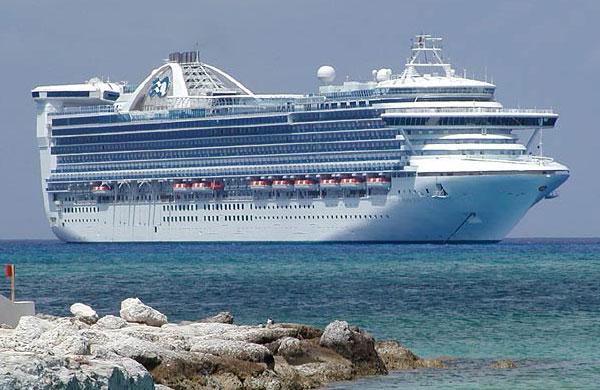 At this very moment, I'm likely to be soaking in the sun on the Caribbean Princess as I head to Cozumel, Belize and Honduras. I'm on a much needed vacation with the boyfriend and while I'm sure I'll go through withdrawls having no internet access for a week, I'm looking forward to doing absolutely NOTHING but swimming, reading and eating my face off. Vacation food is 0 points on Weight Watchers, right?
I'm not posting this to rub it in your face, more to let you know why your comments are sitting in moderation and why your emails, tweets, etc are going unanswered.
But, fear not fanatics, I have plenty of content scheduled for while I'm gone, including a couple guest posts from my blogging pals. I look forward to reading each and every comment when I get back and responding to all of you asap.
Also, if you missed our first #NailGlossip chat, add the next one to your calendar right now. On Sunday, January 26th, Sarah from Chalkboard Nails and Jen from The PolishAholic will join me as we chat about Grammy nails and give away prizes from Sally Hansen. So clear your books for 9pm EST.