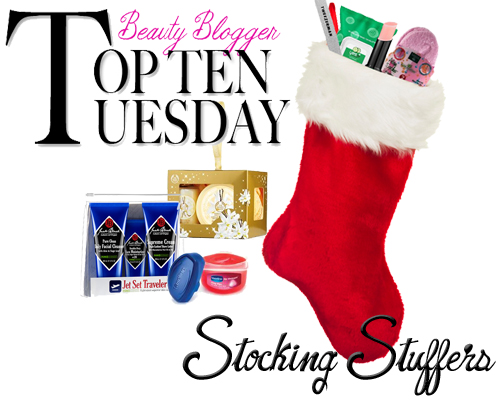 Whether it's a Secret Santa, White Elephant or a family/friend's stocking, around the holidays we are always on the lookout for little treats and trinkets that are affordable and fun. In the land of beauty, there is no shortage of gift sets and mini items to choose from and I've pulled together my Top Ten items for you.

Socks are such a stocking go-to but these Earth Therapeutics Aloe Moisture Socks ($12 for two pairs) up the ante. Slather on some foot cream, slip on these sinfully soft socks and say buh-bye to cracked winter heels.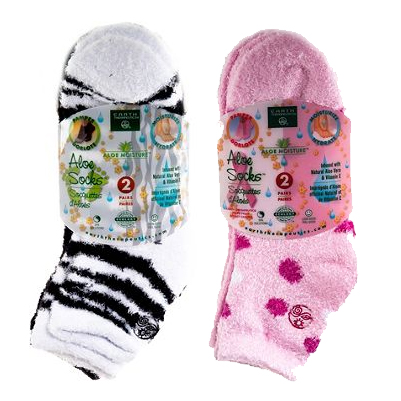 If the nail fanatic in your life loves to travel, they will adore the Zoya Mini Color Lock System ($20). With minis of their famous Remove+ remover, Anchor Base Coat, Armor Top Coat and Fast Drops, it's also a great way to introduce the power of Zoya's treatment system to the uninitiated. I swear, once you wear Zoya nail polish with the full system, you'll never use another base & top coat with it again.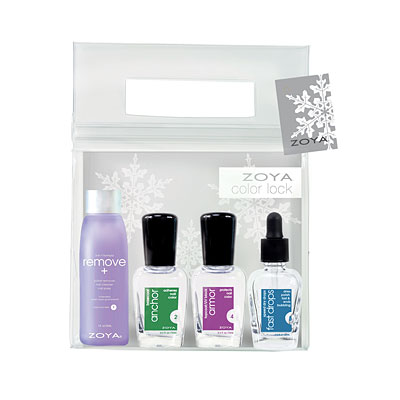 Confession… I have a terrible habit of falling asleep with my makeup on. And when I travel, it's even worse. Now, I stash packs of facial wipes in my travel bags, nightstand, etc for those days I'm feeling truly lazy. I'm a big fan of Yes To Cucumbers Facial Towelettes ($6.99) and Simple Cleansing Facial Wipes ($4.99). They're effective, affordable and have a soft, pleasant scent. They lazy face washer in your life will appreciate this.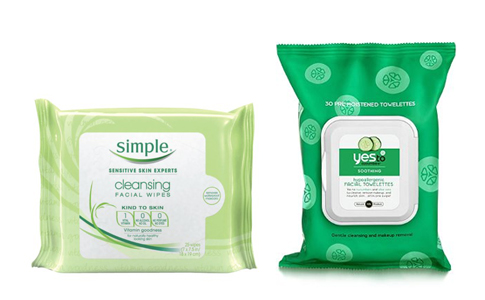 I love mini sets for stocking stuffers, obviously, and these two from Bliss are too good to pass up. The Bliss Mistletoe Must-Haves ($12) includes a Fabulips lip balm and 1oz High Intensity Hand Cream. And the Bliss Winter Wonder-Hands ($12) includes two 1oz hand creams, High Intensity and Blood Orange+White Pepper. Perfect for toting in a purse.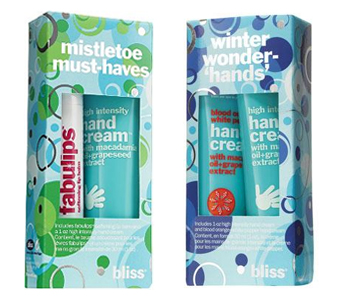 And I am telling you… we do not pay enough attention to our cuticles. I can guarantee there's someone in your life who needs the Sephora Brush-On Nourishing Cuticle Oil ($12). It's my favorite, and most used, cuticle product for it's portability, ease of use and lack of messiness.

Picking out makeup is a challenge but lip balm is universal. And it's something most of us go through on the regular. These are some my go-to lip treatments.
Dior Addict Lip Glow is amazing but I hate the price tag. Then I found Sephora Color Reveal Lip Balm ($13), it gives your lips a subtle pink tint, and my wallet was so happy.
The packaging of the Fresh Sugar Lip Treatment Ornament ($22.50) makes is a perfect stocking stuffer, and the LE Vaseline Lip Therapy Rosy Lips ($2.99) is so budget friendly and cute. Finally, I've been using Smith's Rosebud Salve ($6) for forever and I love that it comes in a tube now. Those pots would get really gross over time. Or was that just mine?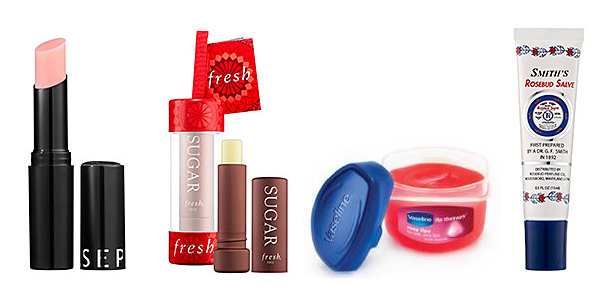 You can never go wrong with body wash and moisturizer and these The Body Shop Shower & Moisture Gift Sets ($7-9) also include a mesh sponge, which we never replace often enough. The body wash and moisturizer duos come in six scents, Coconut, Cranberry Joy, Mango, Satsuma, Shea and Vanilla Bliss, and include either a body lotion or body butter.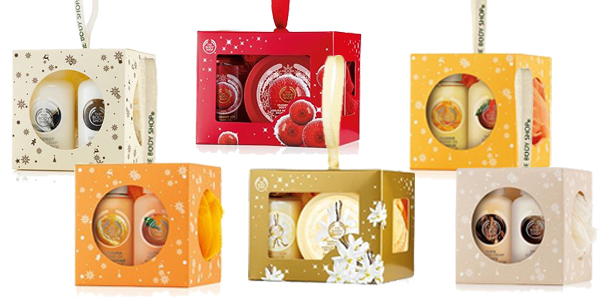 Who couldn't use a new pair of tweezers? The Tweezerman Silver Shimmer Slant Tweezer ($22) is a fun, sparkly twist on the traditional look. It's sure to stand out in anyone's makeup bag.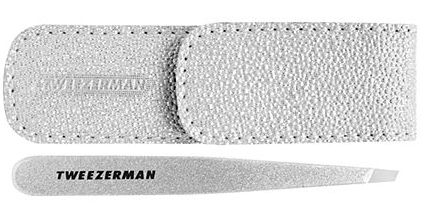 For the person who always has a hair tie around their wrist (like me), upgrade them to something a little more fancy with the Sephora Deck The Halls Ribbon Hair Ties ($10).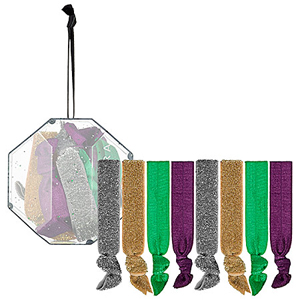 Finally, a little something for the father, brother, lover, guy friend in your life. I find, that if you put skin care in front of a man, set it up in their part of the bathroom, they will use it. They just won't buy it for themselves. This Jack Black Jet Set Traveler Gift Set ($25) is not only a great travel set, it's a way to ease men into taking care of their gorgeous mugs.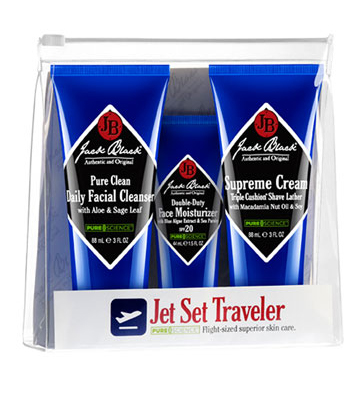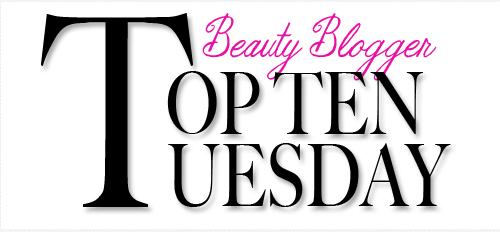 What are your go-to beauty stocking stuffer items? What other things, outside of beauty products, do you like as stocking stuffers?
Disclosure: Product samples were provided by reps for Bliss. Affiliate links appear in this post. When you purchase through an affiliate link, you help support this site. For more info view my Disclosure Policy.