Mannequin Hands is a new series featuring ALU Fanatics showing off their "mannequin hands" shade. The one polish that best gives that elongated, flesh-toned look to their hands.
Gina from Prim and Polished is the subject of today's mannequin hands.  Gina is a MAC NW30 and she chose China Glaze Seashell. This is what she has to say about it:
"I think it's a great Mannequin-esque color. Perfect for work. A touch more peachy than nude but flattering I think."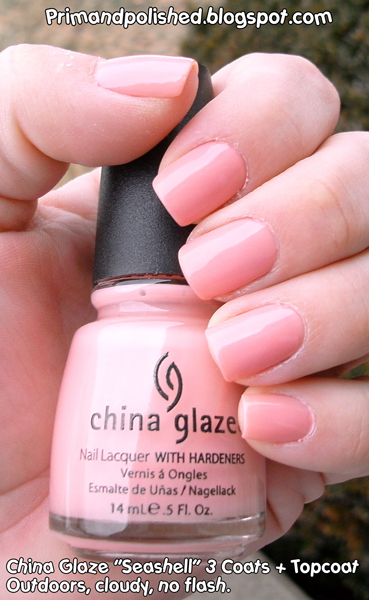 Are any of you Gina's hand twin? Have you tried China Glaze Seashell before? If you have Gina's coloring, what polishes have you discovered for that perfect "mannequin hands" look?