Oh for the love of all things polish, I just about DIED when I saw British Beauty Blogger's MAC Give Me Liberty preview.  An adorned bottle… a grayed blue creme… need I say more??  I seriously felt my pulse race.  Do I have something in my collection that is similar?  Probably.  Do I care?  HELL NO!  This collection is slated to launch in April and it better come to the US.  MAC gods, make it so!
***UPDATE – The collection launches March 11th in the US (thanks for the heads up Jennifer)***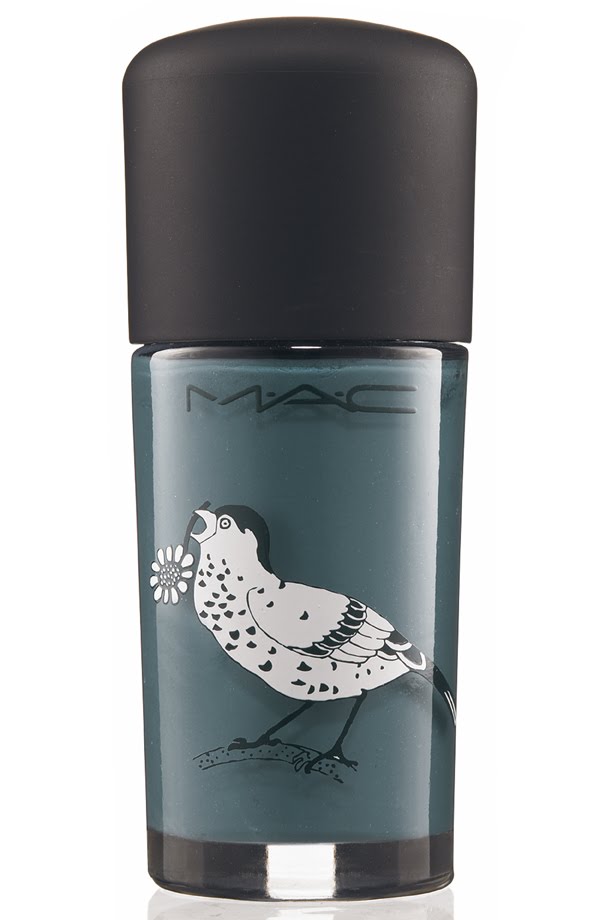 Am I alone in my excitement?  Who else is with me?  Or am I just letting my inner MAC-addict get the best of me?  You know I'm a sucker for special packaging.  After all I have my Barbie, Fafi, Heatherette and Hello Kitty collection products still in their boxes.  It's a sickness and I'm not looking for a cure!
image credit: British Beauty Blogger