Wear Test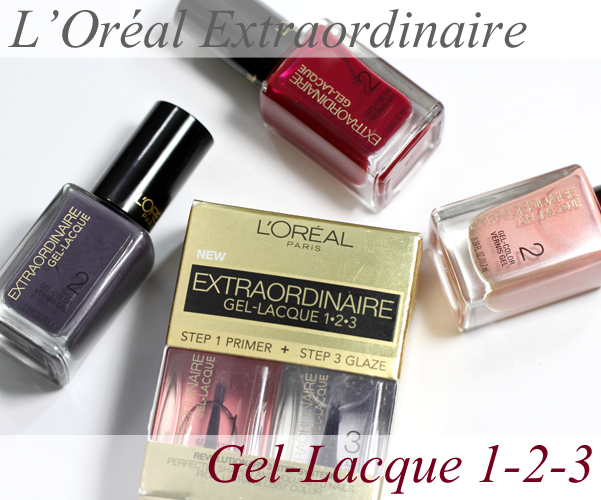 If, like me, you tend to stalk your local drugstores for the latest and greatest in the world of nails, you've undoubtedly seen displays popping up for this new line of lacquer from L'Oréal. Though, in my area, the displays are cleaned out. Like I've said in the past, you include the word "gel" in a nail product and it flies off the shelves.
L'Oréal Extraordinaire Gel-Lacque 1-2-3 is a new three part system that claims "the high-shine of a UV-Gel and the perfect nail shape without harmful UV rays." Now, you know how I feel about these gel-like claims (I call shenanigans) but I'm always game for being proven wrong so I put Gel-Lacque to the test.
Continue Reading »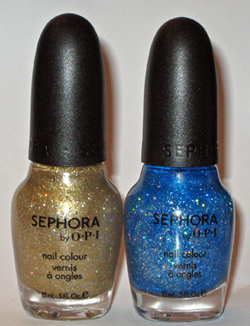 This past weekend the boyfriend and I went to Pittsburgh to visit with friends.  I also went to see Chelsea Handler's Chelsea Chelsea Bang Bang Tour Saturday night.

I am a religious Chelsea Lately watcher and I adore her on the show but her stand up was a REAL disappointment.  As Chelsea would say, "It's not great!" Her behavior was so manic you would think she was having an episode on stage. Like to the point that I was worried about her.  And her act was so old that I remembered some parts from her 2007 Comedy Central Presents show. Time for some new material Chelsea.

Anywho, I wanted a blingy manicure for the weekend and two of the Sephora by OPI polishes I purchased during the Friends & Family sale called out to me.  A reader suggested that I try Looks Like Rain, Dear but Midnight Mambo looked really pretty as well so I decided to combine them into a multi-colored mani.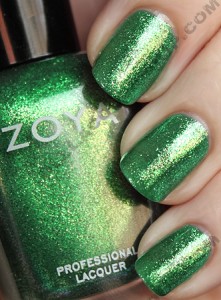 The vast majority of you raved when I posted the Zoya Sparkle collection (shipping April 1st) but a small minority of you expressed concern about chipping and quality of wear with Zoya's formula.  This is not the first time I've heard this.  In fact my salon told me they stopped using Zoya because of this issue.

Personally, I've never had anything but fantastic wear from Zoya polish using either their Color Lock System or an outside brand of base & top coat.  A long time ago I showed you a wear test using the Zoya system but I decided it was time for an update using non-Art of Beauty products.

See the results and discover what ingredient could be at the root of your problems, after the jump!