Spring 2013
If you're loving textured nail polish, you will not be left wanting. New colors from OPI are on the horizon and they've re-teamed with EON Productions to make them Bond Girl themed.
OPI Joins Bond 007 to Release Six New Revolutionary Liquid Sand™ Nail Lacquers Inspired by 50 Years of James Bond
OPI announces the launch of Bond Girls, a collection of six new Liquid Sand™ nail lacquers featuring a textured, matte finish infused with reflective sparkle fitting the allure surrounding the Bond Girls. In hues of white, pink, blue, purple, gold and coral, Bond Girls offers a range of shimmering shades with the distinctive Liquid Sand finish.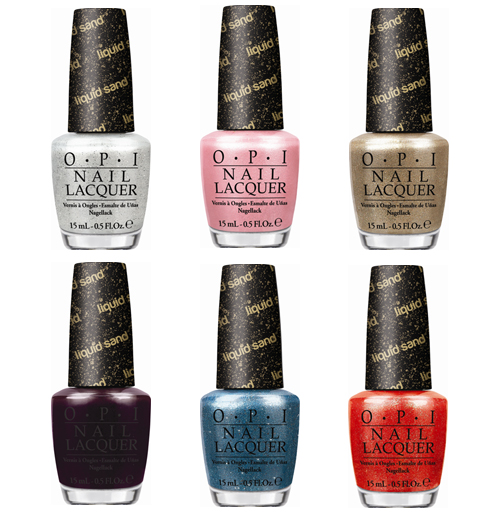 "OPI is extremely excited to partner again with EON Productions," says Suzi Weiss-Fischmann, OPI co-founder & Artistic Director. "Following the success of the holiday promotion with the latest James Bond film, Skyfall, it's been a thrill to create colors for the women who've captured Bond's attention over the last five decades.
The colors were announced this morning at a press event in NYC and OPI added a twist by incorporating Shatter with the Liquid Sand colors. Check it out!
Continue Reading »