Beige
Manicure maven, jazz singer and entrepreneur, Deborah Lippmann may be a chic Manhattanite, but this summer, she's taking us on a southwest adventure to her home state of Arizona with the Painted Desert collection. At a time when brands are bombarding us with brights, Deborah Lippmann dances to the beat of her own drummer with an earthy palette that pays homage to her roots.
Continue Reading »
Growing up, all I knew of Hawaii was what I saw in the surfing movie North Shore (not the FOX TV show, though I watched that too) and that my mother wanted to go but felt it was one of those places that you visit and never want to leave. If I had a dollar for every time she said, "If I go to Hawaii, I'm not coming home," well, I wouldn't have to work.
This spring, OPI is celebrating the island state with a nail polish collection as colorful as the tropical paradise it represents. The twelve nail polish colors of OPI Hawaii include a variety of finishes and a rainbow of hues.
Continue Reading »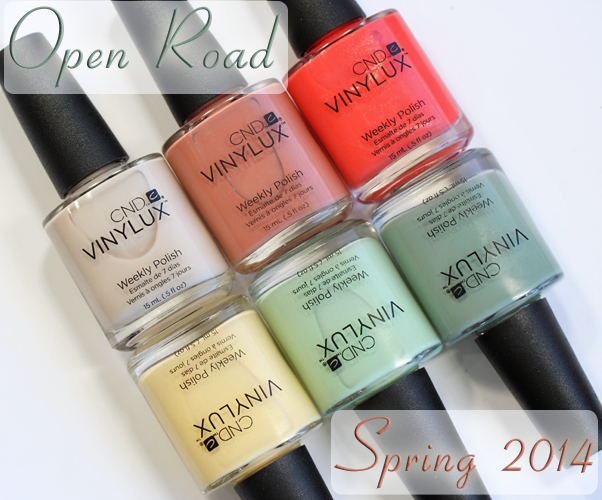 Route 66. A classic Corvette convertible. Windblown hair (the kind you see in the movies that doesn't require an hour of de-tangling). The dusty, weathered shades of CND's VINYLUX Open Road collection for Spring 2014 conjures images that make the snowy Cleveland weather a little less dreary.