Celebrity
The 53rd Annual Grammy Awards took place tonight and even though I was out to dinner during the majority of the show, I knew there was some MAJOR nail news happening when I saw Deborah Lippmann tweet, "I Polished @ladygaga tonight and as they closed the coffin she said I love my nails!"
Yesterday when I was backstage at ADAM I had the pleasure of meeting Deborah's other half, Jude, who revealed that she was at the Grammys and working with someone huge.  Of course when I saw Deb tweet about my seeing Barbra Streisand that's exactly where my mind went but I couldn't be more off base.  Deb tended to the tips of the one and only Lady Gaga and lacquered her up with a bright yellow manicure.  But what is this mystery color?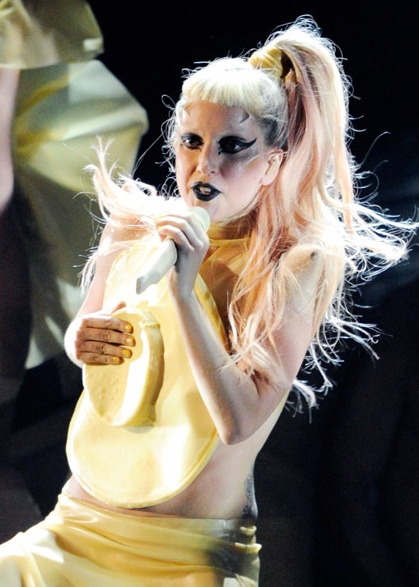 Now, I don't know about you but I've never seen a yellow in the Deborah Lippmann line before. Well, get ready people because we're going to. I got the scoop straight from Deb that she's launching Yellow Brick Road in April 2011 and it's a JELLY!! Put me on the first tornado to Oz because I'm all in on Yellow Brick Road.  So while you can't exactly get the look NOW, you can soon.
What do you think of Gaga's nails?  Are on board with Yellow Brick Road?  What was your favorite performance from the Grammys?
I heard Gwenyth Paltrow sang with Cee-Lo, that had to be good.  I can't wait to get home on Tuesday and watch it all, including the E! pre-show.  Seriously, who ever made the mistake of letting the Grammys occur during New York Fashion Week is NOT my friend.
image credit: WireImage