Models Own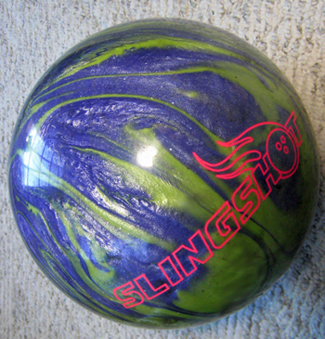 Let's bowl, let's bowl, let's rock-'n-roll.
Hey, come on, let's get this show on the road.
Let's bowl, let's bowl, let's rock-'n-roll.
'Cause the stakes are high, and the winner takes all!
- "Score Tonight" from Grease 2
If you've seen the documentary My Date With Drew you know that the director/subject of the film believes that people can be divided into two categories; those who love Grease 2 and everyone else.  Drew Barrymore, the director Brian Herzlinger and I all fall into the Grease 2 loving category.  One of the most infectious songs in the cheese-tastic flick is "Score Tonight" which involves a night at a bowling alley.
This past fall I officially became a bowling addict when the boyfriend and I joined a league with some friends.  Every Thursday night you can find me making a fool of myself on the lanes and a few weeks ago I made the committment to get my own ball.
Of course, no ordinary bowling ball would do.  It had to express my colorful style.  When I saw this lime & lavender Brunswick Slingshot it was all over.  Purple and green?? Are you kidding??  It's like they made it for me and me alone!
Now what kind of nail girl would I be if I didn't don a manicure inspired by my new ball? Check it out!