Formula X for Sephora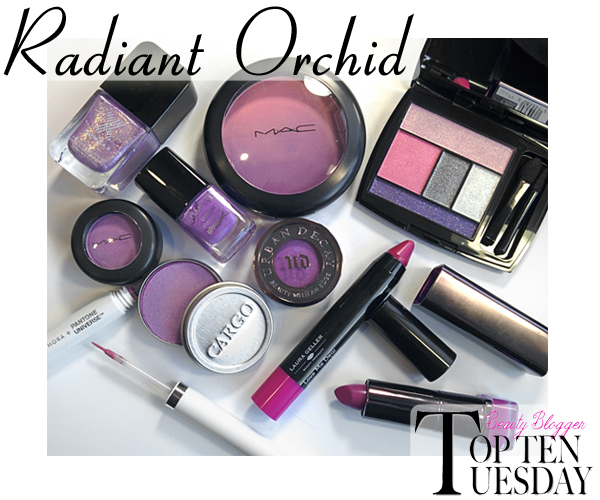 Every year when Pantone announces the Color of the Year, I get excited to see all the new beauty products and accessories start rolling out. Obviously, this green lover hit the mother lode when Emerald was selected last year.
For 2014, the color is Radiant Orchid, a warm, pink-y purple. Even though we're barely into 2014, there are a number of great makeup options to help you adopt the trend. Now, warm purples aren't usually my jam so I loved the challenge of finding ten wearable items, in the it color of 2014, for the latest edition of Top Ten Tuesday.
Continue Reading »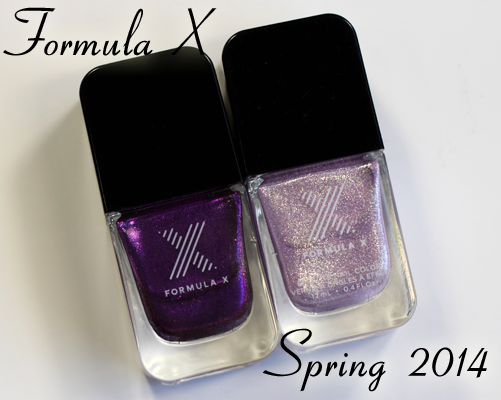 Formula X for Sephora officially replaced the beloved Sephora by OPI line last fall and, to be honest, every time I go in the store, I am so overwhelmed by the immensity of the line that I can never decide on a just a couple shades to try and leave empty handed. I think it's just too much all at once and my brain explodes looking at the display. You know what I mean?
Anyway, when I heard about the new Liquid Crystals collection, I just had to see them for myself. Inspired by stained glass, this Effects line is made from crushed micro-crystalline glass and light reflecting micas. And when I say that they glow, they GLOW. They've also added more textures to the Celestials line and I have one of those to show you as well. Continue Reading »