Bobbi Brown
I know we're supposed to be shopping for others during the holiday but, I can't help it, I usually end up doing more buying for myself. I mean, I know when the sales are, my family doesn't. It's just good sense to make sure I get the deal, right? And there are always so many great LE beauty products, sets and collections that come out at this time that I can't resist.
In the latest edition of Top 10 Tuesday, we're talking the best Holiday 2014 makeup items so I'm sharing what's on my list to pick up at Sephora, my fave place for holiday beauty, this season.
Continue Reading »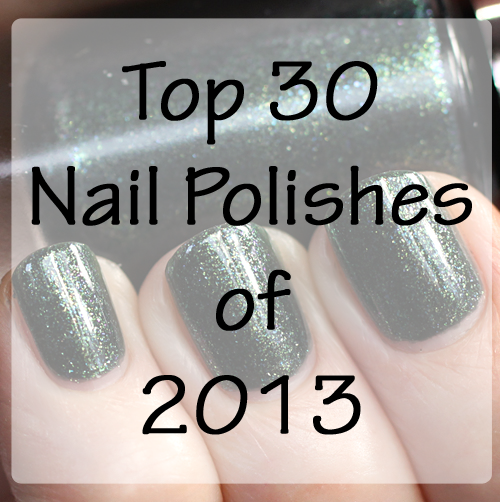 It's been a pretty stellar year for nail polish. In 2013, we've seen new technologies, new finishes and tons of new colors. So you can imagine what a task it's been trying to narrow down my favorites.
The new textured polishes really helped invigorate my passion for polish. Unlike other fad-type finishes of the past few years (crackle, matte, magnetic, etc), I'm so not tired of texture and I don't see my love waning anytime soon.
After an unexpectedly long break from ALU, I came back this year with a vengeance and I've been loving every second of it. A huge part of that is you. Your comments, emails, tweets, etc. mean so much and encourage me to share my love of nail color. So without further ado, I give you my Top 30 Nail Polish Colors of 2013.
Continue Reading »
Bobbi Brown is giving us old school glam with her Holiday 2013 "Old Hollywood" collection. As I've said before, this season's nail polish trends are going the more traditional route with metallics and reds dominating the scene.
Clearly Bobbi got the memo and then some as she's giving us holographic glitter realness with her new shade, Chrome. Who ever thought you'd see the words Bobbi Brown and holographic glitter in the same sentence? I mean, what??
Continue Reading »