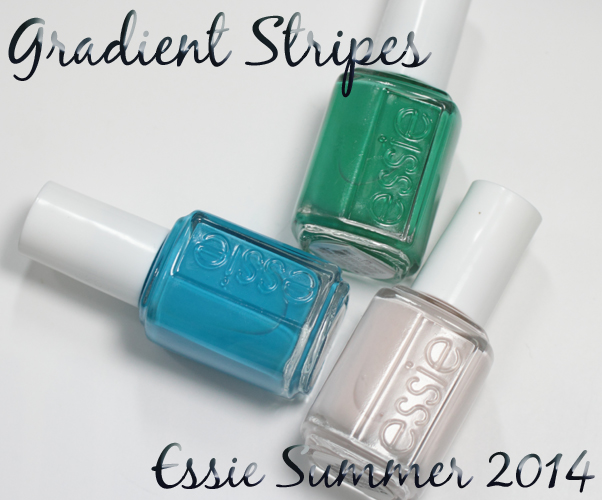 Happy Monday! I hope your weekend was as enjoyable as mine. The boyfriend was away which called for a girls night at my house, some retail therapy and a Sunday Funday/Father's Day in the pool at my parents' house. It's a rough life, I tell ya!
Being out in the summer sun has me craving brights which led me to the new Essie Summer 2014 collection. As I was swatching Urban Jungle, I thought of what a great base color it is for nail art and so my #ManiMonday was born.


Essie Urban Jungle is a pink-tinged, creamy white that is extremely smooth and pigmented. It's like the pink version of OPI My Vampire Is Buff which I know nail artists, like Sarah from Chalkboard Nails, love for nail art.
Starting with a base of Urban Jungle, I applied Striping Tape (Amazon.com) in a flared pattern starting at the lower right corner of my nails. I then painted a makeup sponge with stripes of Essie Ruffles and Feathers (green) and Essie Strut Your Stuff (blue) before pressing it over the tape to create a gradient.
Outside of the base color dry time and cleanup, it's a pretty fast and painless process.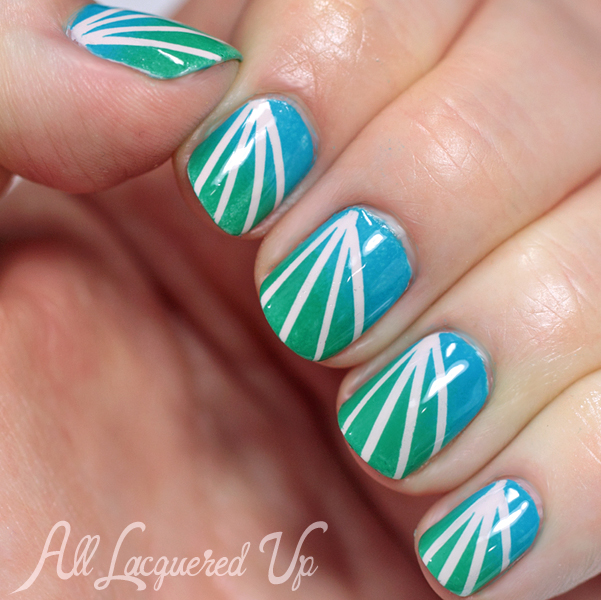 Application Tips:
Pre-cut your striping tape and apply to all nails first.
Apply balm (I use Smith's Rosebud) or cuticle oil to the skin before sponging to make cleanup easier.
Dampen the sponge, but squeeze well, to avoid it sucking up all the polish.
Wait for the first gradient coat to dry before applying a second or it can pull up the color.
Have a pair of tweezers handy to remove the tape. I like the mini ones from Urban Beauty United.
Use a top coat like HK Girl or Seche Vite to avoid smearing.
These colors can stain skin but Orly Cutique instantly removes any traces of Smurf fingers.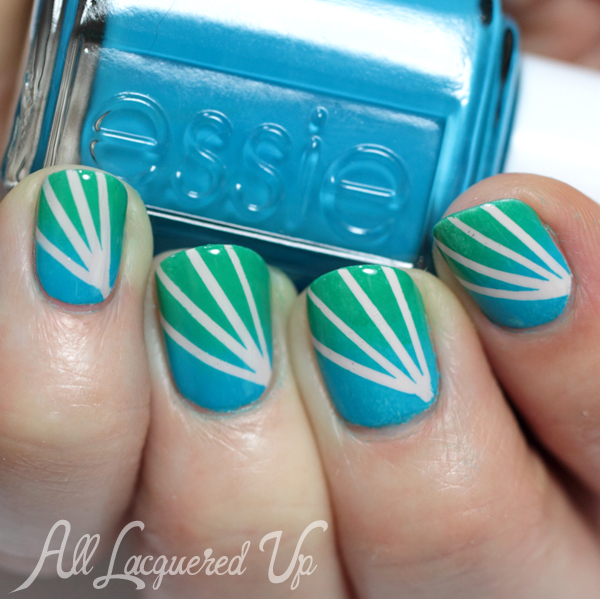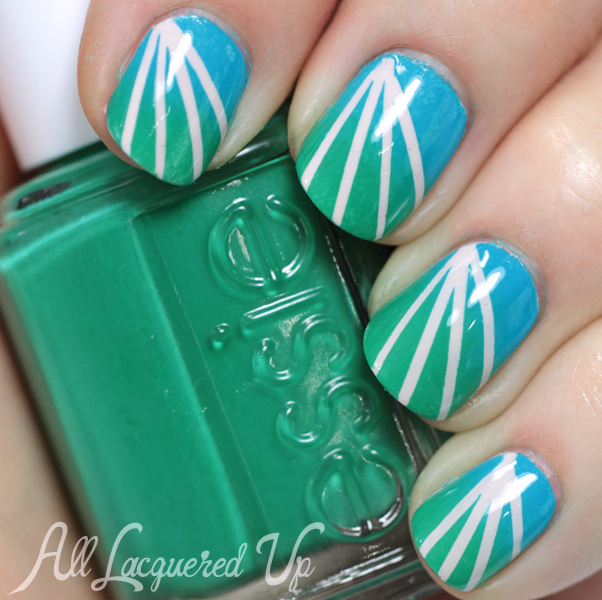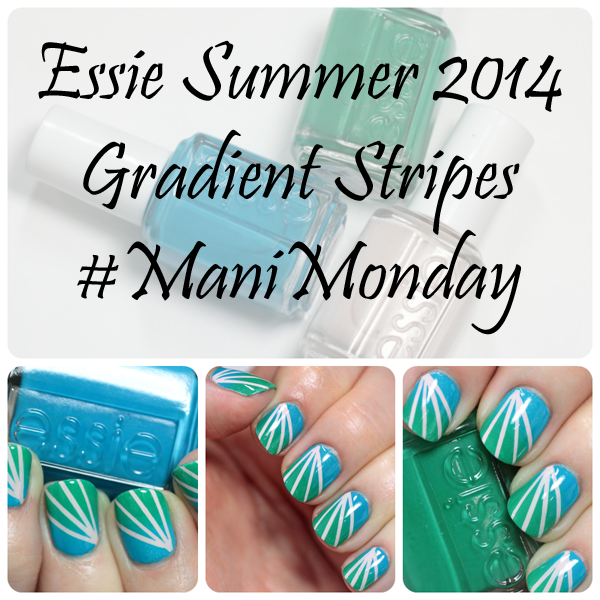 The Essie Summer 2014 collection is available now at salons and mass retailers nationwide and online at Nordstrom.com. Essie nail polish retails for $8.50/ea.
Have you picked up any of the Essie summer colors yet? What are you wearing on this Mani Monday? I'd love to see so tag me on Instagram or Twitter to share.
Disclosure: Product samples were provided by reps for Essie. Affiliate links appear in this post. When you purchase through an affiliate link, you help support this site. For more info view my
Disclosure Policy
.