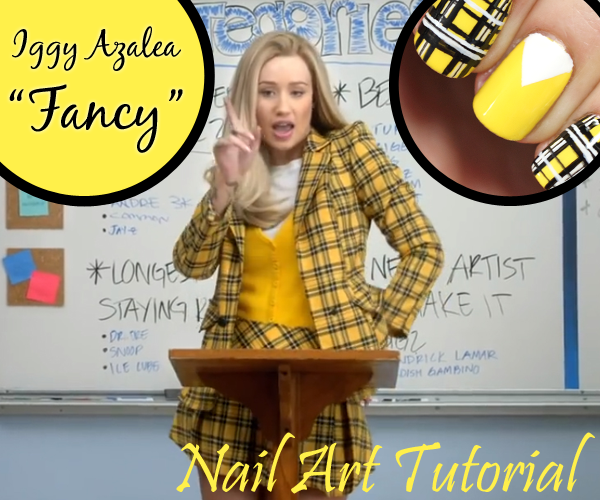 I don't know any girl who has watched Clueless and not coveted Cher Horowitz's closet and computerized "Dress Me" program. I know I still do. Clearly, Iggy Azalea is with me as her video for "Fancy" is a tribute to the classic 90s film.
One of the songs of the summer, I may or may not play "Fancy" on repeat when I'm working from home. And Iggy's recreation of Cher's famous yellow plaid skirt and jacket inspired me to try my hand at plaid nail art.


Inspiration and Tools
Of all of the outfits Iggy wears as Cher, none are as nail art-worthy as this one. And even though I swear that only blondes can wear this type of yellow clothing, I would still wear it as a brunette. You know, if I had her body and was 10 years younger and all.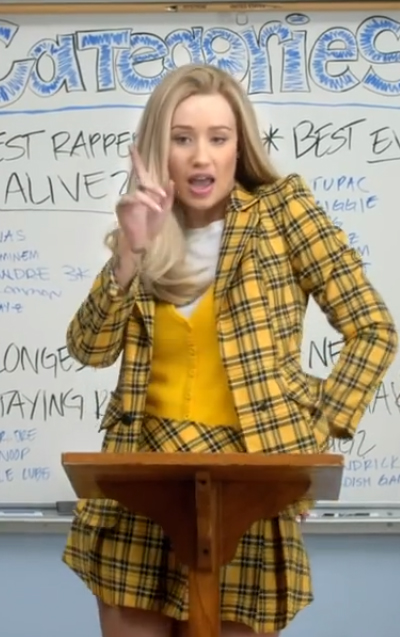 To get the look, I used OPI I Just Can't Cope-acabana ($9, ULTA.com) from the Spring 2014 Brazil collection. It's one of the best yellows I've used. Creamy, opaque and easy to apply. Still three coats though. I mean, it's a yellow, not a miracle.
The rest of the look came together using Nubar Nail Art Pens ($7, ByNubar.com) and Milani Nail Art Polish ($7, Amazon.com) in black and white along with Sally Hansen Xtreme Wear White On ($2.99, Target.com).
But why so many nail art polishes? Well, for the plaid look, I wanted thick and thin lines of both black and white and the Milani brush is thicker while the Nubar brush is thinner.
Now, if I didn't have these on hand, I would have used nail art brushes with different thicknesses dipped in regular white and black polish but since I had these on hand, I went the easier route.
Per usual, I relied on HK Girl Top Coat ($6.95) to prevent my design from smearing.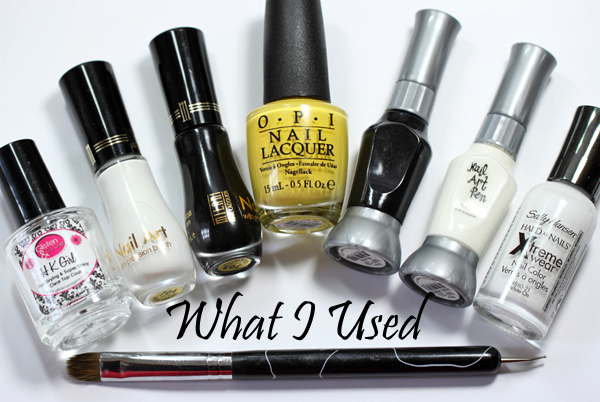 Get The Look
I put together this quick video to show you how I created the plaid pattern and the V-neck accent nail. If the video doesn't appear below in your browser CLICK HERE.


Are you as obsessed with "Fancy" as I am? What do you think of my plaid nails? Is this something you will try at home?
Disclosure: Product samples were provided by reps for Milani, Nubar, OPI and Sally Hansen. Affiliate links appear in this post. When you purchase through an affiliate link, you help support this site. For more info view my
Disclosure Policy
.