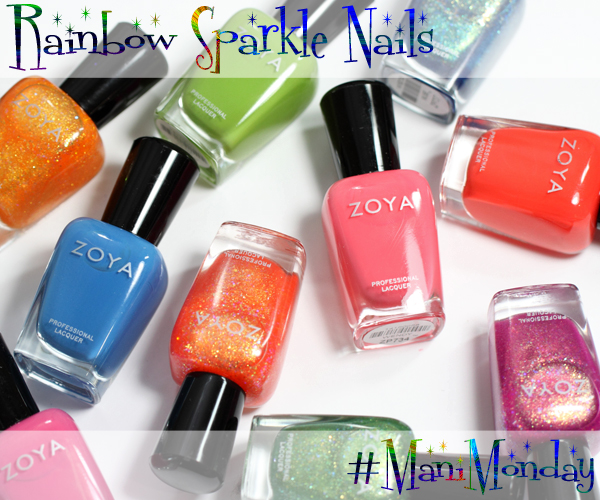 It's another #ManiMonday and what better way to kick off the week than with a colorful mani, worthy of Rainbow Brite. The other day, when I shared the Zoya Bubbly collection, I mentioned how great they look layered over their Tickled collection counterparts. Well, what better way to show you than to wear them all together.


Rainbow Glitter Gradient
My original idea, which I tested on my Cinderella hand, was to do a glitter gradient, in the style of the syrup manicure. The only problem, Muse (blue) and Stassi (green) and Binx (not shown) have too much pigment to allow for a smooth transition to the base color. The harsh line turned me off.

Instead, I used the same technique, concentrating the glitter towards the free edge, covering the entire nail with the Bubbly polishes. Even though the gradient isn't as apparent, I like this much, much better. Don't you agree?
Colors Used
Base (thumb to pinkie): Zoya Rooney, Wendy, Rocha, Tilda, Ling
Topper (thumb to pinkie): Zoya Binx, Jesy, Alma, Stassi, Muse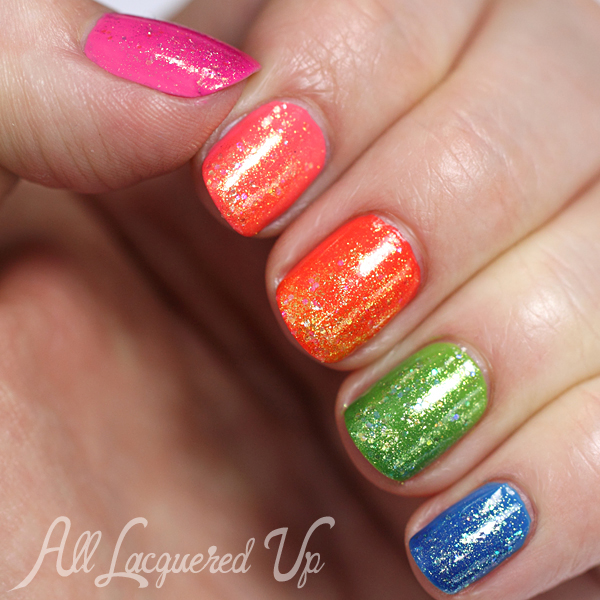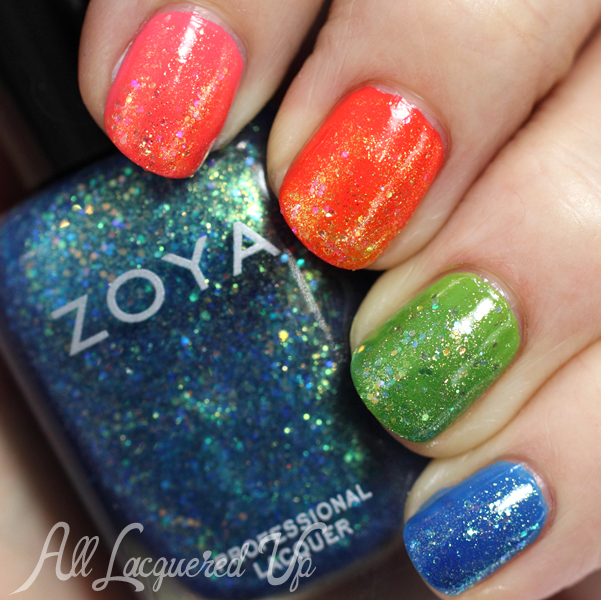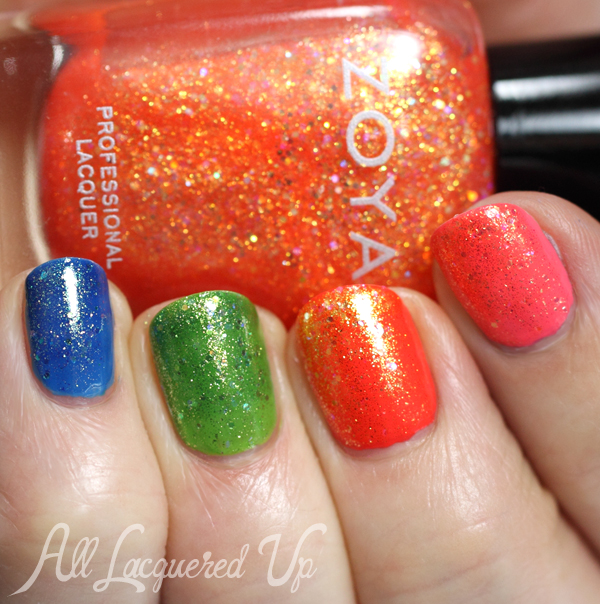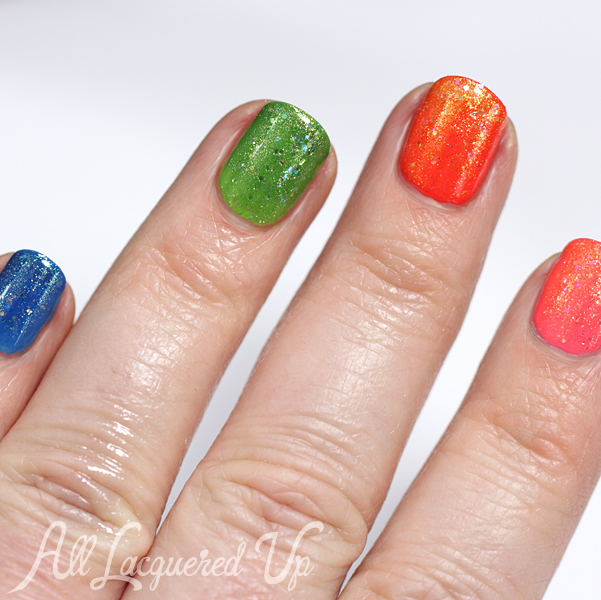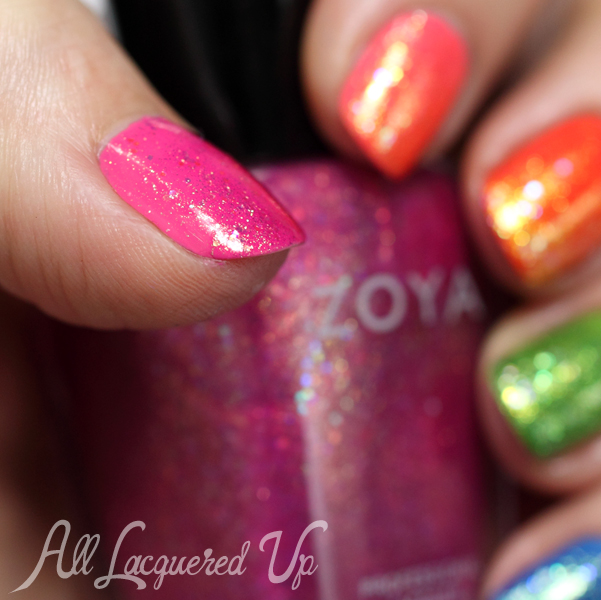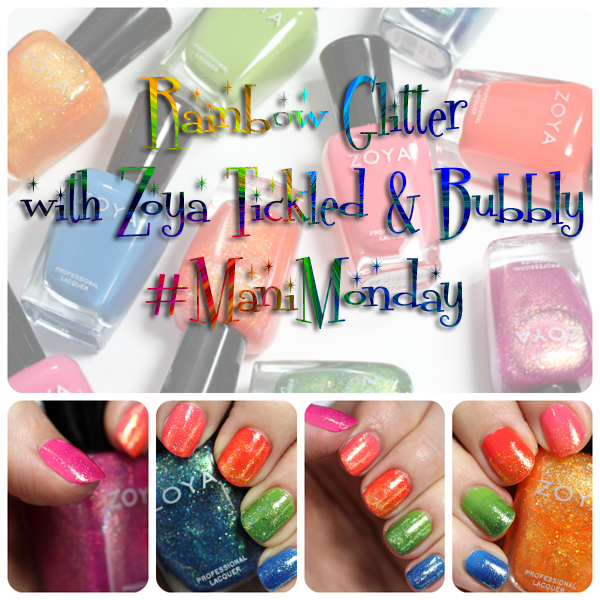 The Zoya Bubbly and Tickled nail polish collections are available now at Zoya.com. Zoya nail polishes retail for $9/ea for a .5oz bottle.
Do you like the Zoya Bubbly Shades better on their own or layered? What are you wearing for #ManiMonday? Tweet or Instagram me a pic!
Disclosure: Product samples were provided by reps for Zoya. For more info view my
Disclosure Policy
.