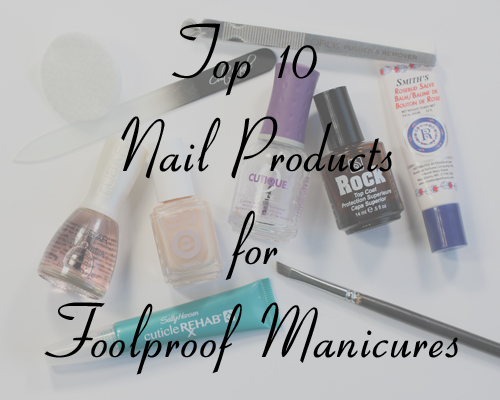 Over the years I've tried a ton, they probably weigh a ton, of nail care products and tools. There are lots of great ones on the market but very few outstanding, fabulous, must-haves. I've compiled my list of essentials for creating a flawless, professional looking manicure for this week's Top Ten Tuesday.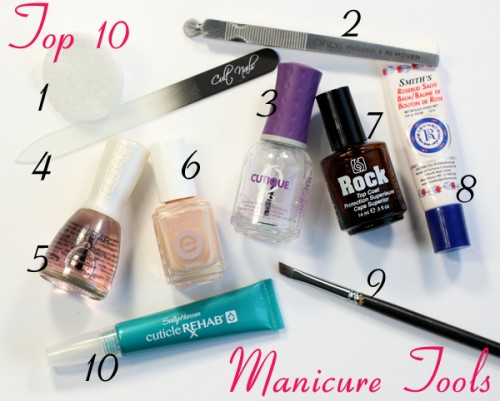 1. Graham HandsDown Ultra Pads ($5.69) – You can't start a manicure without a clean, lint-free nail and these pads are the best I've found for the job. I've raved about them for years but I still have people question exactly why they're so magical. It's the plastic backing and pull-up tab that allow you to protect your nails from being doused in remover that make them special.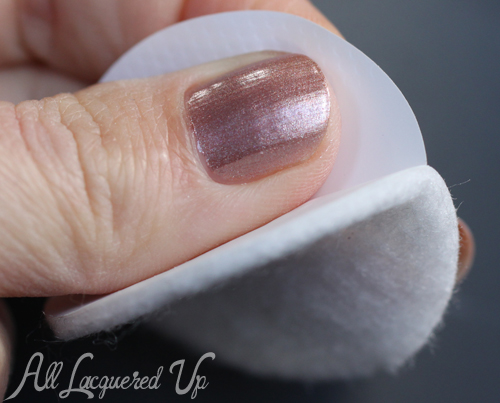 2. Orly Cuticle Pusher & Remover
($15-20) – Your next step to a professional looking manicure is to push back your cuticles. I've found a lot of metal pushers can be rough or too sharp. This smooth, rounded one from Orly is a dream to work with due to its curved shape.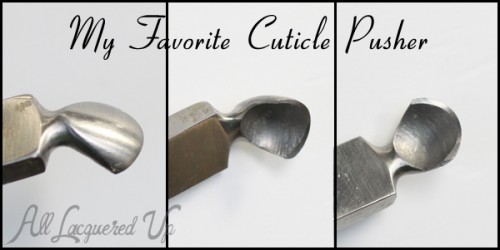 3. Orly Cutique Cuticle & Stain Remover
($10) – I don't know how I survived manicures before discovering this gem. Not only is it an ace cuticle remover but it gets rid of stains as well. Say adios to "smurf hands" after removing those gorgeous, but super staining, blue polishes.
4. Glass or Crystal Nail File
($5-15) – The amount of nail files on the market is overwhelming and everyone has their preferences but I'm all about a glass or crystal file for its fine grit and ability to seal an edge, preventing water seepage. Amazon carries a number of files and OPI, ULTA and Sephora all make them as well but I especially love this one from Cult Nails. It's crystal, meaning it's been chemically treated to retain its grit, and it leaves my edges super smooth.
5. Nubar Foundation Base Coat ($9) – If you want long lasting manicures, look no further than this strong adhesion base coat. I've tested numerous base coats over the years and while I have a number of favorites, this one has become my go-to.
6. Essie Ridge Filling Base Coat ($8.50) – If you have nail imperfections or ridges, like me, it can make wearing a creme finish polish a little unsightly. This ridge filler gives me an almost flawless base to start with.
7. European Secrets Rock Top Coat ($7.99) – OMG, you guys! I asked for top coat recommendations on Facebook so I could discover some new ones to try and multiple people raved about Rock and now I, too, am a convert. This thin, quick dry top coat works similarly to CND VINYLUX Weekly Top Coat in that it hardens with exposure to UV light, both artificial and natural. But unlike VINYLUX, it stays glossy the entire time with little to no tip wear. You HAVE to try it!
8. Smith's Rosebud Salve ($6) – A lip product for nails? Yes, indeed. If you practice any kind of nail art that gets polish on your skin, lay down a coat of this beforehand and make your cleanup a breeze. So much better than using cuticle oil.
9. Angled Eyeliner Brush – Speaking of cleanup, if you don't have a steady hand (I don't), you need this little tool to get rid of any polish mistakes on your skin. Dip in remover and swipe around the edge.
10. Sally Hansen Cuticle Rehab
($7.49) – This is a new product from Sally Hansen and while it hasn't rolled out in every city yet, I just couldn't wait to tell you about it. You know how I love a cuticle pen for its portability and mess-free application. Well, this one has officially replaced my beloved one from Sephora. The scent is delicious, like I seriously want to like my cuticles (TMI!), and so so moisturizing.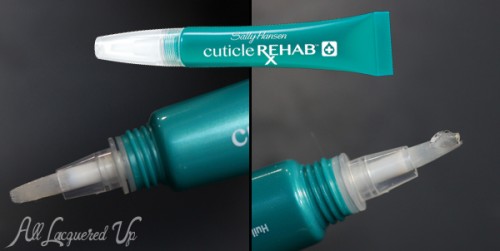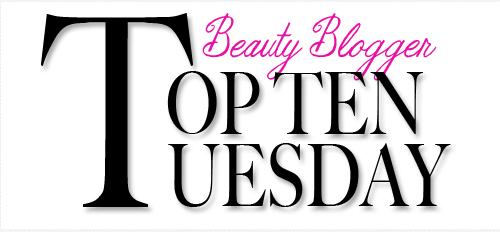 What are your must-have tools for the perfect manicure? Are any of my favorites part of your tool kit? 
Disclosure: Product samples were provided by reps for Cult Nails, Sally Hansen, Orly and Essie but I have repurchased Cutique and Essie Ridge Filling base on my own. Affiliate links appear in this post. When you purchase through an affiliate link, you help support this site. For more info view my
Disclosure Policy
.