Get your passports ready for we're off on a European adventure. No, not with the Griswolds, though I would totally tag along with Clark, Ellen, Rusty and Audrey. Instead, OPI is whisking us away to far off places with the OPI Euro Centrale collection for Spring 2013.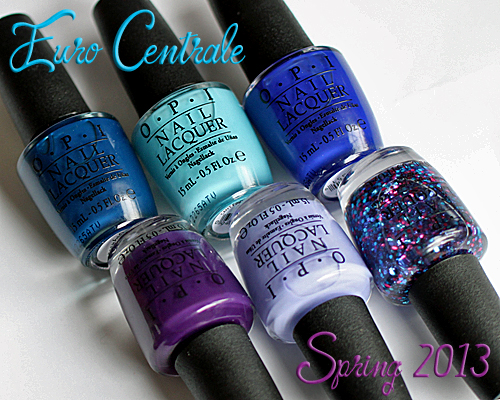 OPI has a long tradition of selecting countries or regions for their semi-annual seasonal collections (Australia, Chicago, South America) and although they've done Europe before (2002) this time they are focusing on countries in the middle of the continent; Czech Republic, Hungary, Poland. I've broken down this collection of twelve shades into two parts and knowing the love I have for blue and purple nail polish, a close second to my undying devotion to green, reviewing these colors first is just a given.

Formula & Application: OPI is a 4-free brand. The OPI Pro Wide brush is flat, wide and medium in length. It's of average stiffness and easily spreads out on the nail when pressed. The only downside to the Pro Wide brush is that it can be too wide for slim fingers or little toes.
The consistency of all the polishes is nice and thin, easy to manipulate, but a tad on the sheer side in terms of pigmentation. I used three thin coats with all the shades but can get away with two thicker coats for the darker hues. My one major issue is with You're Such A BudaPest. It is a streak-fest and even after three coats it looks patchy. No bueno!

OPI Can't Find My Czechbook is a muted cyan creme. At first glance I thought it would be a dupe to Jin Soon Blue Poppy but it's not that bright. Instead it's a toned down, less aqua, version of China Glaze Flyin' High.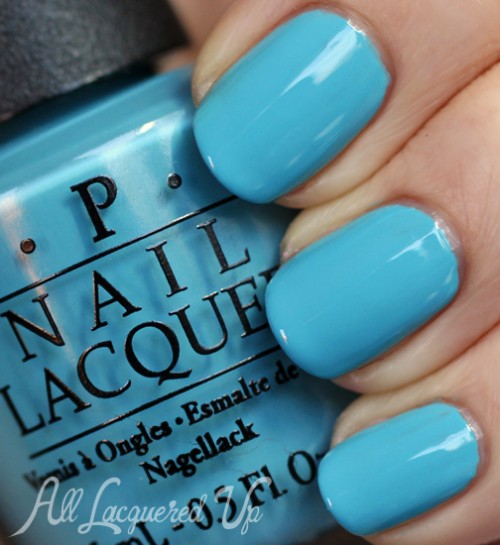 OPI… Eurso Euro is a vivid royal blue creme. I'd say it's a brighter, more purple sibling of China Glaze Bermuda Breakaway.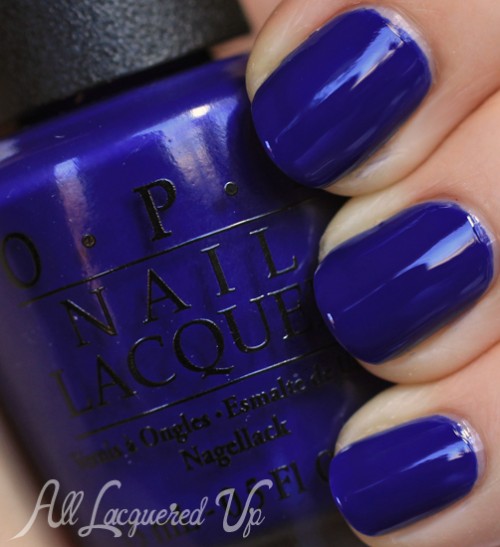 OPI I Saw… U Saw… We Saw… Warsaw is not quite teal but not a true blue creme either. If you mixed American Apparel Peacock with Chanel Blue Rebel, this would be the result.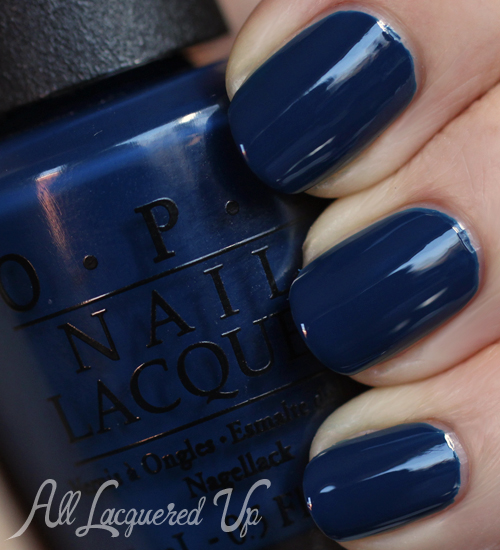 OPI Polka.com is a clear based glitter polish filled with cyan, violet and magenta hexagonal sequins and purple micro-glitter. As with most glitter polishes of this style, the sequins don't spread out evenly on the nail. Application tip: Dot a small pool of polish at the base of the nail and then spread the glitter out.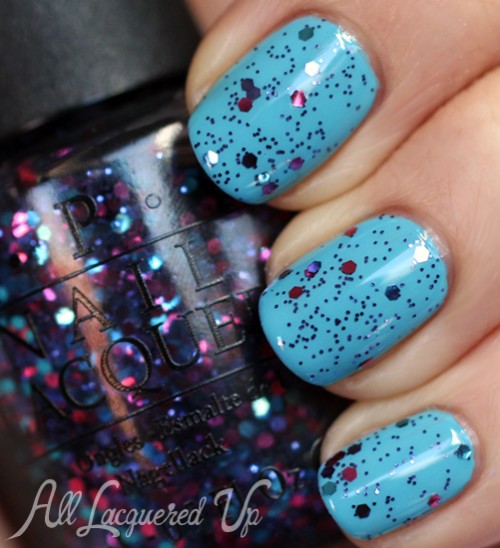 OPI Vant To Bite My Neck is an eggplant creme that is the love child of OPI Honk If You Love OPI and OPI Sapphire In The Snow.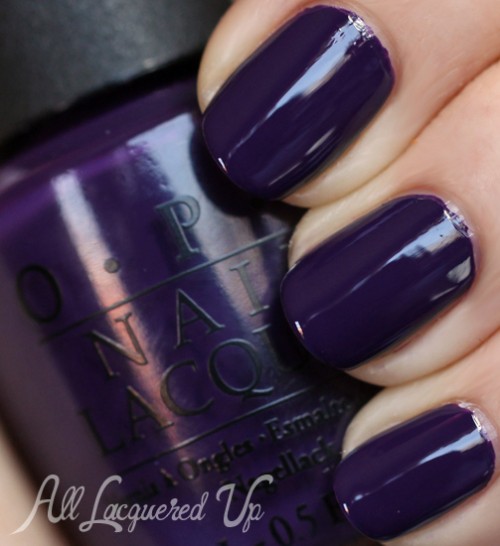 OPI You're Such a BudaPest – Is a pale violet with a sprinkling of silvery micro-shimmer in its base. The shimmer factor is pretty negligable to the naked eye. As pretty as the color is, it's also splotchy. It looks good in the picture but in person you can see the unevenness. In terms of the comparisons, this is just a tad lighter than Deborah Lippmann Shoshanna with less noticeable sparkle.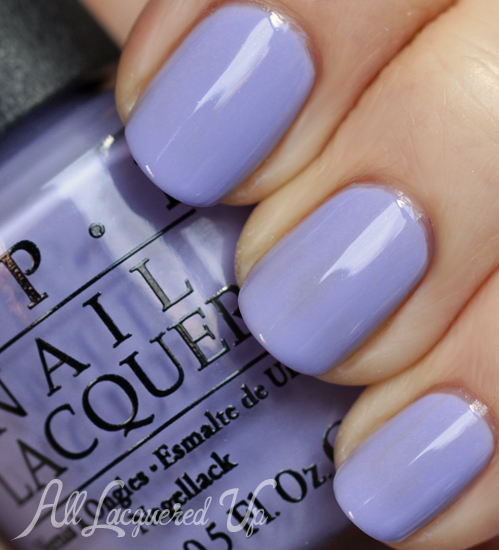 Bottom Line: As much as these colors are right up my alley, and you know they are, I wasn't overly wowed. Eurso Euro and Can't Find My Czechbook are my faves but they don't give me first date butterflies. This part of the collection just doesn't feel that unique even though I don't have exact dupes for any of the shades. Maybe it's that overall they don't scream "SPRING" and I've been in such a brights mood of late.
The OPI Euro Centrale nail polish collection is available now at salons nationwide including Beauty Brands, Beauty First, Chatters, Dillard's, jcp Salons, Pure Beauty, Regis, Trade Secret, and ULTA. They are also available at the first authorized online seller ULTA.com. OPI nail polish retails for $9/ea for a .5oz bottle. For more info visit OPI.com.
Thoughts on this half of the Euro Centrale collection? Which shades are speaking to you? Anyone get my whole need for brights moment I'm having?
Disclosure: Product samples were provided by OPI. Affiliate links may appear via a third party link service. For more info view my Disclosure Policy.