Kids may not be in my life plan but I know mothers, like my friend Sara, who have children on the Autism Spectrum. And even though it's a fictionalized account, I cry on a weekly basis watching Parenthood and the struggles Christina and Adam deal with in raising their son Max with Asperger Syndrome.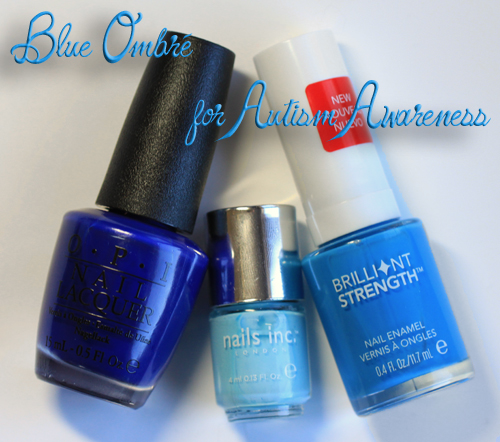 April is Austism Awareness Month so in support of the daily challenges the mothers of autistic children face and to bring awareness to the cause, I polished my nails in a blue ombré manicure. With so many fun blues released for spring, it was hard to narrow down my selection. I wanted to show you colors I haven't swatched yet so I chose Nails Inc. Chelsea Physic Garden, OPI OPI… Eurso Euro and Revlon Brilliant Strength Mesmerize.

I started with a base of OPI… Eurso Euro a vivid, royal blue creme. The pigmentation on this one is great. I only needed two coats and it applied extremely smooth. The flat OPI Pro Wide brush is perfect for my nails though it can be too wide for peeps with slender digits.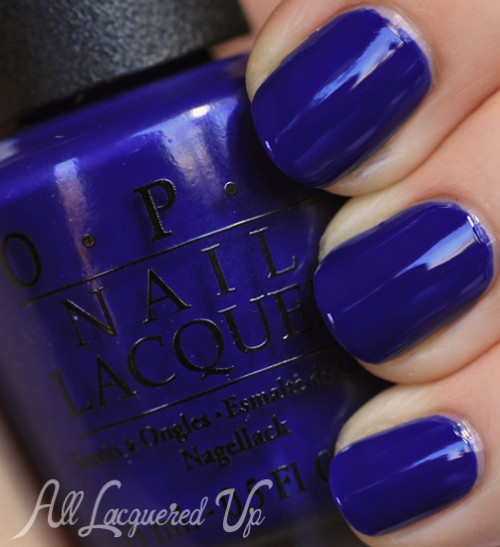 Next, I used a damp makeup sponge to create the ombré effect. I painted three stripes on the sponge in this order: Nails Inc Chelsea Psychic Garden (baby blue creme), Revlon Brilliant Strength Mesmerize (an electric sky blue creme) and OPI… Eurso Euro. I dabbed the sponge on my nail to blend the shades. I added a second coat to intensify the colors. For a more detailed tutorial, check out this ombré manicure I created for L'Oreal .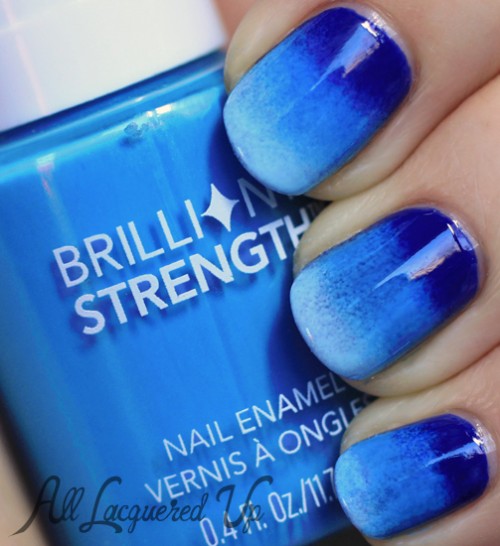 By the by, you know how I ripped on the traditional Revlon formula? Well, I still have my reservations about the base line but, like my discovery with COVERGIRL Outlast, the Brilliant Strength and ColorStay lines are the BUSINESS.
Nails Inc Chelsea Psychic Garden is available on Sephora.com in a full size bottle ($9.50) or in the Spring/Summer 2013 mini set ($25). OPI… Eurso Euro is available now at retailers nationwide including ULTA.com ($9), OPI's first authorized online seller. Revlon Brilliant Strength Mesmerize is available at drugstores and mass retailers.
Do you like my ombre look? Oh and do you call it an ombre or gradient? No matter what I call it, someone always wants to correct me. I say, until I see it in Merriam-Webster it doesn't really matter. It's nail polish, not life and death.
So are you planning to wear blue nails this month for Autism Awareness? What shade? Looking for more inspiration, check out the ah-MAH-ing puzzle piece manicure over on Let Them Have Polish. I'm normally not a fan of stamping but this one is a great exception to that rule. Visit AustismSpeaks.org for more info.
Disclosure: Product samples were provided by reps for Nails Inc, OPI and Revlon. Affiliate links may appear via a third party link service. For more info view my Disclosure Policy.