We all knew it would happen. That shortly after the Chanel Les Jeans de Chanel collection launched, other brands would follow suit with their own inspired send-ups. Nubar is one of the first out of the gate with their upcoming Nubar Jeans collection.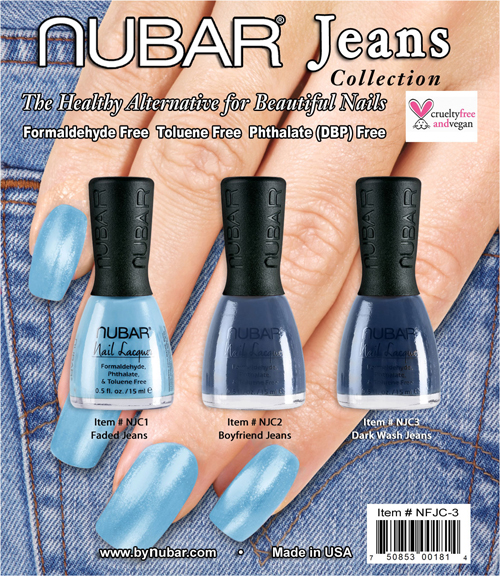 Keep reading to take a closer look at the polishes.

Faded Jeans - a light blue shimmer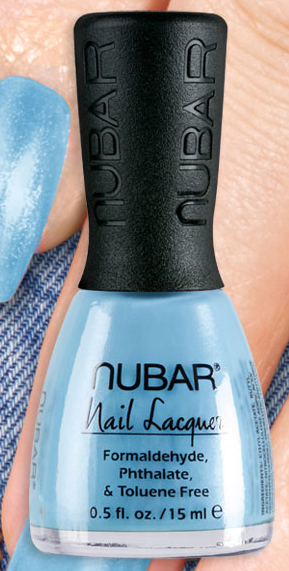 Boyfriend Jeans – a medium blue creme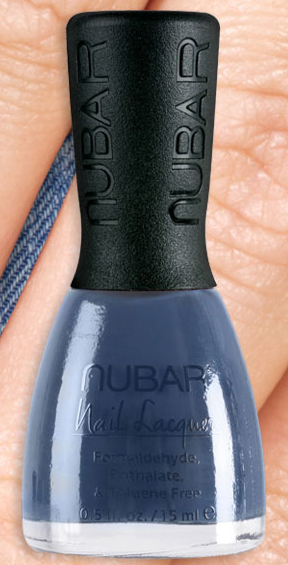 Dark Wash Jeans - a dark blue creme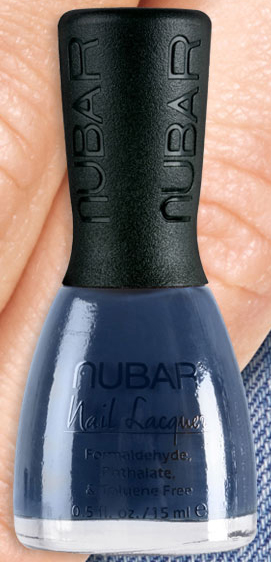 The Nubar Jeans collection will retail for $19.99/set for all three polishes. The collection will be available either late next week (9/28) or early the following week (10/5) on ByNubar.com.
Considering that the set will retail for less than one Chanel nail polish I'm definitely curious to see how similar the Nubar shades are to the originals.
So are you excited about this collection? How do you feel about a brand so blatantly imitating another? Granted this isn't the first time a brand has created makeup based on denim (ie MAC) but this is pretty dead-on dupe-ish.