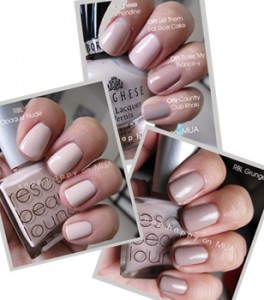 Mannequin Hands is a new series featuring ALU Fanatics showing off their "mannequin hands" shade.  The one polish that best gives that elongated, flesh-toned look to their hands.
Happy Friday Fanatics!  Today we have Snap Happy from MUA showing off her "mannequin hands" and she graced with three gorgeous photos of her faves.  Snap Happy is a MAC NC 35-40 so check out her swatches to see if you find a color match.

Snap Happy chose to share pics of Rescue Beauty Lounge Grunge (a fave of mine) and Rescue Beauty Lounge Opaque Nude (which I just bought) and a multi-color shot of Borghese Almondine, OPI Let Them Eat Rice Cake, OPI  Tickle My France-y and Orly Country Club Khaki.  This is what she has to say about them,
"These are probably my favorite shades of nude. If I had to pick one, I would go with Rescue Beauty Lounge Grunge as my favorite shade. It's what I wanted Orly Country Club Khaki to look on me but for some reason Country Club Khaki looked green on my skin tone."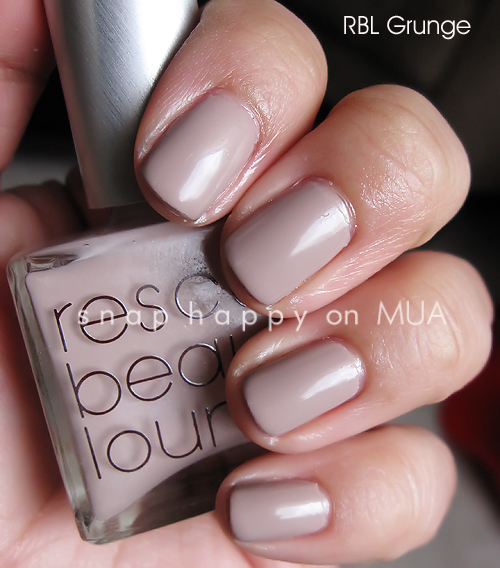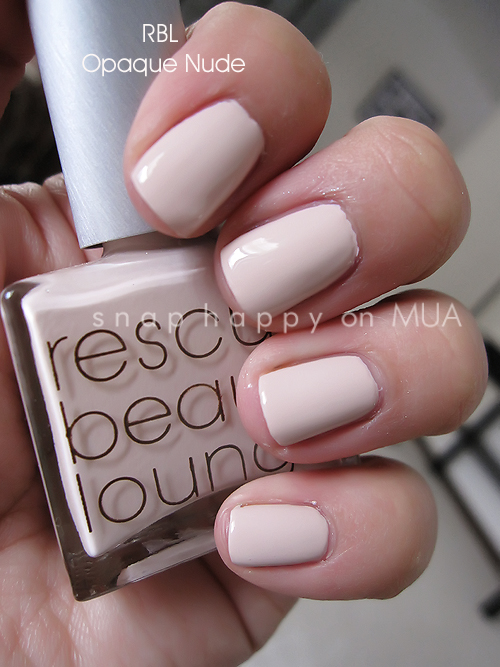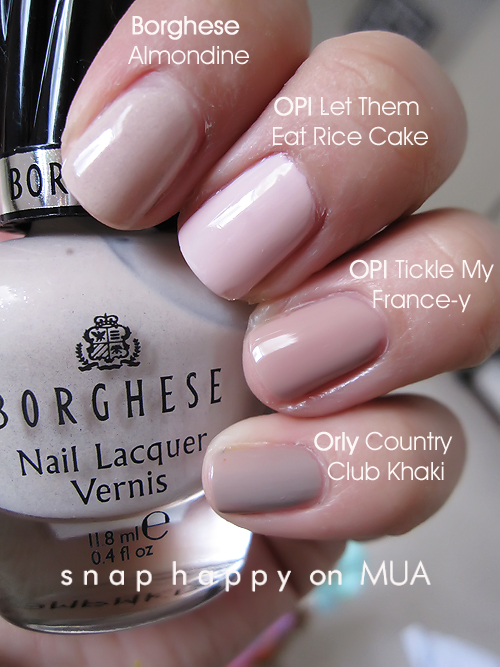 Grunge looks stunning but I'm really digging Tickle My France-y on Snap Happy. What about you? Anyone find their hand twin today? Aren't Snap Happy's pics fantastic? Thoughts?
Don't forget, you have until January 15th to share your Mannequin Hands with the group. CLICK HERE for more details.