Turquoise
Back when I started college at the University of Cincinnati, I majored in Chemical Engineering because I excelled at math and chemistry but, like most teens, I had no clue what I actually wanted to do. Exploring my co-op options lead me to P&G because they kind of rule that town AND they make COVERGIRL. That's when I learned that cosmetic chemist was a real, viable career option. Alas, I transferred out of the enginerd program before my first co-op quarter but, I still dream of mixing nail polishes in their labs.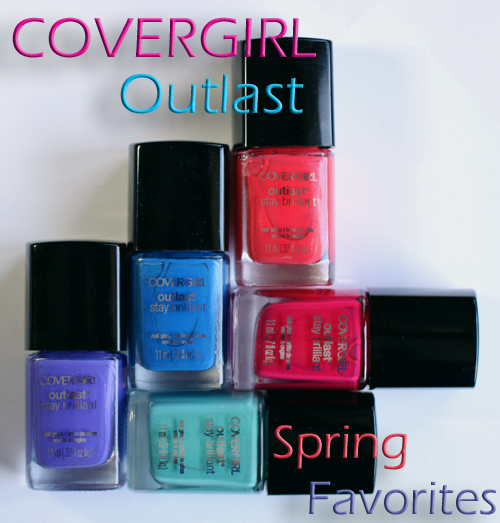 At the time, COVERGIRL nail polish was, quite frankly, crap. It, and other drugstore brands, were just not cutting it with me so I became somewhat of a nail polish snob. Sadly, those stigmas stick with me to this day.
So, to say I was skeptical when COVERGIRL relaunched their nail line, Outlast Stay Brilliant Nail Gloss, would be an understatement. Regardless, I gave the brand a second chance and selected 5 Spring-ready shades from the 45 core collection colors to share with you.