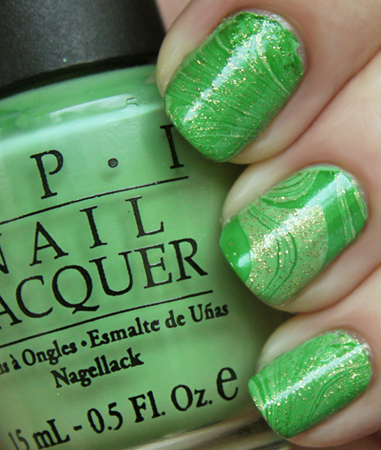 I should really call this manicure "An Afternoon of Frustration" because that's how trying to create a water marble manicure left me feeling; FRUSTRATED!  Those of you who have mastered the technique, I bow down to you.  I honestly have no desire to try this ever again but since I made the effort, I thought I'd share my experience  with you.

A few years back when China Glaze introduced the OMG! holographic collection, they posted a tutorial for their "Color Swirl" manicure and I was intrigued but intimidated by the process.  Since then a whole mess of YouTubers have made countless water marble tutorials including lots of great tips and tricks to make the technique easier.  I found myself watching a few this morning and got inspired.

Find out more about the water marble technique and my adventure trying to recreate the look after the jump!
Click here to view more pictures and read the rest of this story.